Thanks for printing! Don't forget to come back to Atlanta Track Club for fresh articles!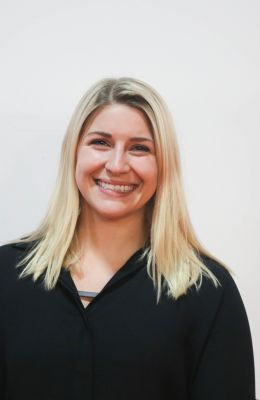 Hometown: Beckley, West Virginia

Atlanta Track Club Member: One Year

Favorite Atlanta Track Club Event: Thanksgiving Day Half Marathon

Favorite place to Run in Atlanta: Cochran Shoals​
My running career started when…
I joined my high school's cross country team!
I joined Atlanta Track Club because...
I needed some company marathon training. My dad sent me an email about the Atlanta Track Club and I joined right away! In-Training offers a variety of skill levels and personalities. The best thing is that everyone wants to help you reach your goals! My most memorable running experience was running the Thanksgiving Half Marathon with my little brother, dad, and husband. Running with family is the best!
My craziest running story/moment was...
I was 17 years old and racing a six-mile trail race in Charlotte, NC. Less than .5 miles into the race I face planted on the single track trail! My race photos were epic and I was the only one covered in scrapes and dirt.
The one thing I want everyone to know about Atlanta Track Club...
Meet ups happen everywhere! Kennesaw, Decatur, Atlanta… if you live 'too far' away don't worry about it because there is always someone in your neighborhood who will run with you.
I run (to/for/because)…
Running allows me to stay in touch with my body and to be grateful for all the things my body can do. It's easy to get caught up in looks but performing is my number one goal. Happy and healthy has always been my life motto.