Thanks for printing! Don't forget to come back to Atlanta Track Club for fresh articles!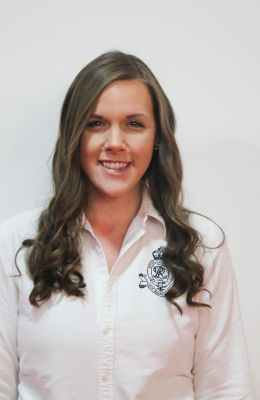 Hometown: Monticello, GA

Atlanta Track Club Member: Four Years

Favorite Atlanta Track Club Event: Thanksgiving Day Half Marathon

Favorite Place to Run in Atlanta: Kennesaw Mountain and Indian Springs
My running career started...
in my first year at Kennesaw State when I saw so many people running on campus. My love for 5Ks turned into 10Ks, and then came half marathons. Now I can't stop!
I joined Atlanta Track Club because...
I wanted to run with people who would push me to run faster and longer. I had always run alone and running with a group is a completely different setting. All of the sudden you look down and you're running at a better pace and farther than you had before all because of the people you're running with!
My craziest running moment was...
On my birthday at the Northside Hospital Atlanta Women's 5K. I had put my ID in my pocket and somehow I had lost in in the midst of Atlanta. I was so worried because you never know who could find it (especially in such a busy city). About two hours later the race coordinator called and said that a woman had found it on the sidewalk and turned it in and that I could meet up with them to return it. That is such a testimony to our community!
The one thing I want everyone to know about Atlanta Track Club is...
You don't have to be an elite runner to start. We have people from all walks of life and every running level so you'll never be alone! Atlanta Track Club is always supportive and excited to get you to your goals.
I run because...
It makes my overall health feel better. I can tell a difference in how productive I am at work. I eat better and once you have a love for running it just never stops.