Thanks for printing! Don't forget to come back to Atlanta Track Club for fresh articles!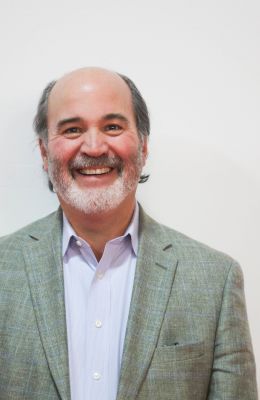 Hometown: Atlanta

Atlanta Track Club Member: Five Years (But was originally a member in the 70s and 80s)

Favorite Atlanta Track Club Event: AJC Peachtree Road Race

Favorite Place to Run in Atlanta: Piedmont Park
My running career started when…
I started running in high school to run along with my brother. I developed an enjoyment and passion for it that carried me through college, grad school and beyond!
I joined Atlanta Track Club because...
My wife and I were looking for ways to get healthy together and to make new friends!
My most memorable running experience was...
In grad school when I thoroughly enjoyed afternoons running with my professors two to three times weekly. It was a great way to burn off stress from academia, get to know each other better, talk about issues of the day and, did I mention burn off stress from academia?
My craziest running story/moment was...
When my wife said SHE was going to run a 5K (or better) once a month and I said "WE ARE?!?" We have now run a race for 50 months in a row and have made lifelong friends and achieved a level of health that was missing in our lives.
The one thing I want everyone to know about Atlanta Track Club...
Atlanta Track Club – particularly the In-Training programs – is a great way to meet people from all walks of life that I would otherwise never know…and to share a common interest and passion for health and running and nutrition with people that non-runners just don't understand!
I run (to/for/because)…
I learn more life lessons from running, and from the people I run with, that daily give me motivation, inspiration and encouragement for the challenges of my job and my life.