Thanks for printing! Don't forget to come back to Atlanta Track Club for fresh articles!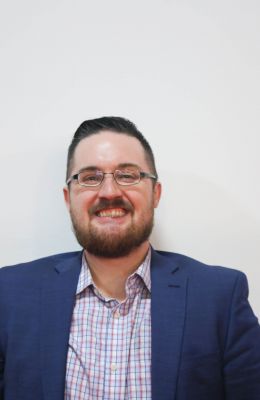 Hometown: Brunswick, ME and Norcross, GA

Atlanta Track Club Member: Three years

Favorite Atlanta Track Club Event: AJC Peachtree Road Race

Favorite Place to Run in Atlanta: Chastain Park and Piedmont Park
My running career started when…
After running my first half marathon in Phoenix in Fall 2014, with zero training. I don't recommend this.
I joined Atlanta Track Club because…
After, going through In-Training for Peachtree training, being exposed to the Atlanta Track Club community and seeing the support and other benefits and the post-Peachtree party.
My most memorable running experience was...
As of right now, finishing my first marathon in March 2017.
My craziest running story/moment was:
During my second half marathon where the marathoners pass the half marathoners if you are a two to three hour. I was around three hours and it was just cool to be a part of the finish and to view the more competitive runners closer than you ever would as a spectator. You literally run beside them. It's pretty cool.
The one thing I want everyone to know about Atlanta Track Club...
It's not just for "runners" or "people who like running." It's for the walkers, the joggers, the throwers, the "non-athletes" and everybody who simply wants to lead a healthier lifestyle and wants to be apart of a community or group that supports and fosters those desires.
I run (to/for/because)…
I run for a few reasons. Everybody runs for their personal health and time/race goals. But I also run to slow down my life and mind? We live with a thousand things going at once but you can only do one thing while you're out there on the road -- run. I find that allows me to momentarily slow down and pace the rest of my life.