Thanks for printing! Don't forget to come back to Atlanta Track Club for fresh articles!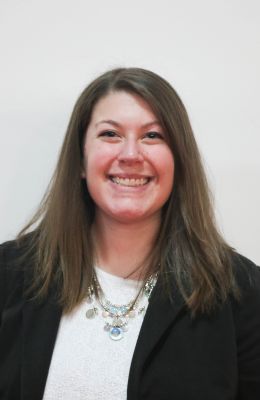 Hometown: Roswell, GA

Atlanta Track Club Member: Three Years

Favorite Atlanta Track Club Event: PNC Atlanta 10 Miler

Favorite Place to Run in Atlanta: Over the 17th Street Bridge (best view of the midtown skyline!)
My running career started when…
I ran my first 5K with my dad's company in 2012 -- the KP Corporate Run/Walk. The run was tough, but I loved the energy of the crowds.
I joined Atlanta Track Club because…
I joined because I moved from the Atlanta area to Athens for school, but I wanted to stay up to date on the club's events. The regular membership emails made me feel connected even though I was out of town. Once I moved back to Atlanta, I took full advantage of running my first AJC Peachtree Road Race in 2016. I definitely plan on making that a tradition!
My most memorable running experience was:
My most memorable running experience was during the 2015 PNC Atlanta 10 Miler. I was planning to take a walk break around mile five, but I kept on running past cheer zones, volunteers, and my cheering family members. Next thing I knew, it was mile eight, and I hadn't stopped. I ended up finishing all 10 miles without walking, which blew me away. I cried after crossing the finish line because I didn't know I was capable of that, and I appreciated all the support I felt on the course.
My craziest running story/moment was:
I've only fallen one time while running, and it was on a boardwalk that had a broken board marked with a cone. While approaching it, I thought to myself, "I see the cone, I am not going to trip on that board." So I moved to the side, tripped next to it on absolutely nothing, and wiped out. I only had 0.05 miles left in my run, so I finished and then sat down to assess the damage. Only a few scrapes and the relief that no one else saw me.
The one thing I want everyone to know about Atlanta Track Club:
This is a club for all abilities. I will probably never be an elite runner, but I get the same support and recognition as the elites. Whether it's high-fiving the cheering volunteers, hearing my name as I cross a finish line, or getting the medal hung around my neck, there is a feeling of pride and accomplishment every step of the way. I also appreciate that Atlanta Track Club events give back to the community.
I run (to/for/because)…
I used to only occasionally run for exercise, but after the experience of my first race, there is nothing like that adrenaline rush. I want to keep racing for as long as my body is able.