Thanks for printing! Don't forget to come back to Atlanta Track Club for fresh articles!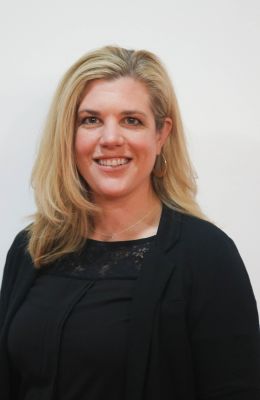 Hometown: Flushing, MI

Atlanta Track Club Member: Eight years

Favorite Atlanta Track Club Event: AJC Peachtree Road Race

Favorite place to Run in Atlanta: Downtown Smyrna
My running career started when…
I was 34 and on a weight loss journey after having 2 kids. A friend had started running and convinced me I could do it too. I
started Couch to 5K in October and I ran my first 5K on my 35th birthday in December.
I joined Atlanta Track Club because...
Initially because I wanted to guaranteed entry to the AJC Peachtree Road Race. I stayed because of amazing races, volunteer opportunities,
and most importantly that I never felt judged by other members for my mid-pack status.
My most memorable running experience was...
Finishing my first marathon. I never imagined I would be a runner let alone a marathon finisher. I set a goal and pushed myself farther than I dreamed possible.
My craziest running story/moment was...
When I was on a 18 mile training run in old running shoes. About 13 miles in I ran out of water and that's when the cows in the pasture started talking to me. We were having a long conversation of the pros and cons of eating meat as a man rode by on his bike with a white
rabbit in a bow tie in the bike basket. (WHAT?!?) I finished the last five miles of that run with bloody ankles, no water, and a resolution to become vegetarian.
The one thing I want everyone to know about Atlanta Track Club...
It is for everyone no matter your pace and experience.
I run to...
Get in some quality cardio but mostly to clear my head. There isn't much that life can throw at me that I can't figure out when it's me, the road, some
music, and a whole bunch of endorphins.