Thanks for printing! Don't forget to come back to Atlanta Track Club for fresh articles!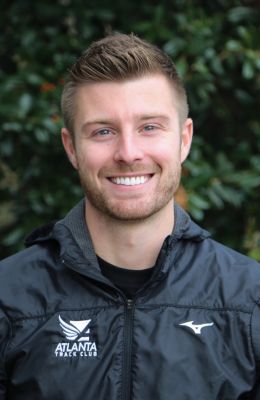 Birthdate: July 20, 1993

Birthplace: San Antonio, TX

Current Residence: Atlanta

College: Georgia Tech

Recent PRs:

Mile - 4:01.85

3000m - 8:02

5000m - 14:11

Twitter: @JerGreenz
Jeremy played several sports as a child, but was always a gifted soccer player. His dad introduced him to cross country in 5th grade in El Paso, Texas. He immediately thrived on the competition, and vividly remembers the feeling when winning his first race, kicking down and out leaning a kid at the line on the bank of a dusty irrigation canal in west Texas. Moving from El Paso to Virginia Beach, VA, Jeremy continued to be a "dual sport" athlete throughout his middle school years and into high school, all the while developing his passion for running. In 10th grade, he finally decided to stop playing soccer and focus wholeheartedly on running, and it made a huge impact on his success on the track. While Jeremy considers himself very fortunate to be able to pursue something he loces, and have had significant success thoughout high school and during his time competing for Georgia Tech, his journey has had its share of bumps and setbacks, and he says he doesn't take this opportunity to compete for Atlanta Track Club for granted. Jeremy says he has a lot more passion left to give to this incredible sport, and is excited for the chance to chase his goals with Mizuno and Atlanta Track Club.