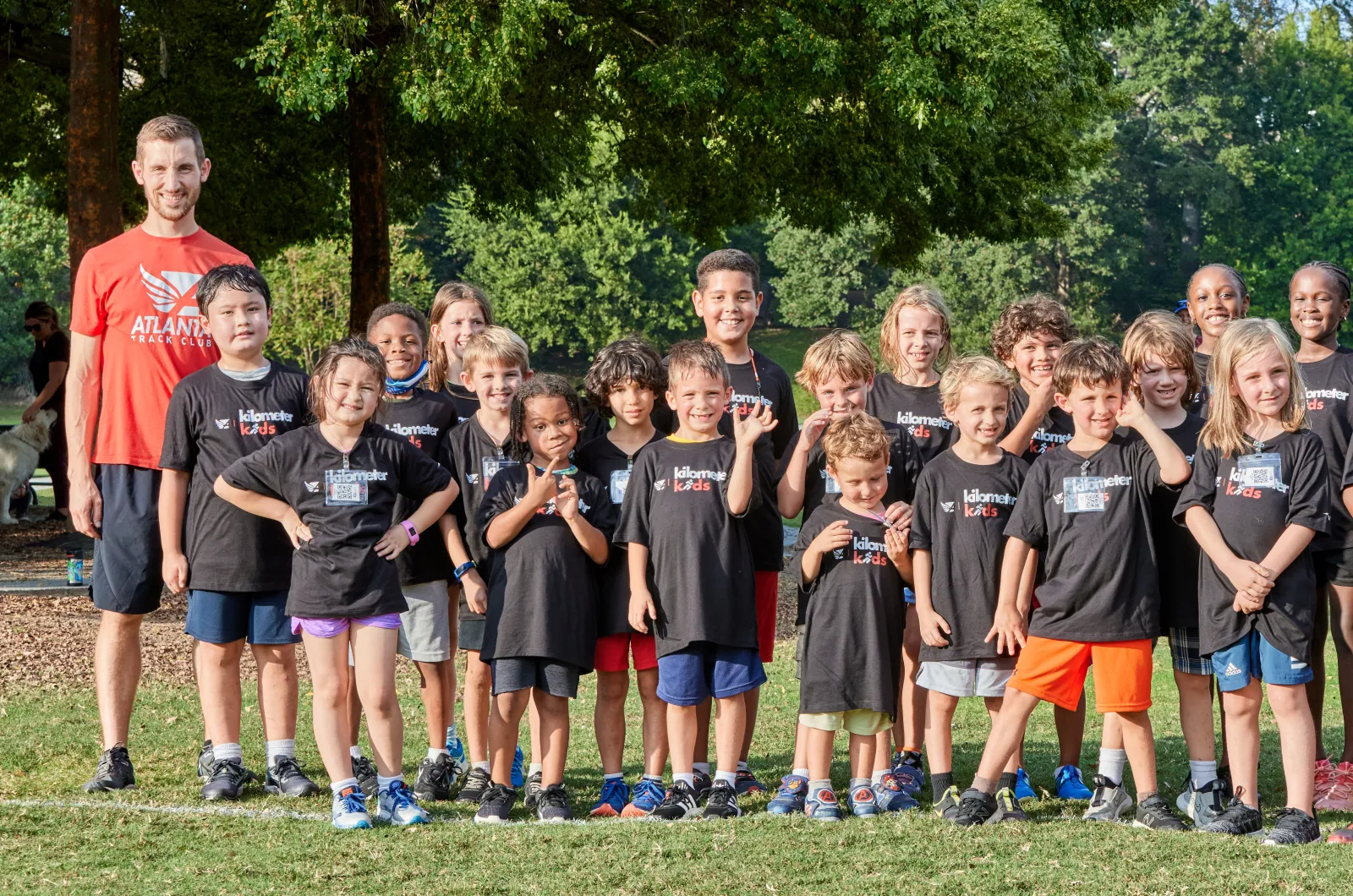 Atlanta Track Club welcomes it's newest coach, Chris Sherwood who will head the Club's Track & Field Youth Team this spring. His passion for coaching young people dates back to his first coaching opportunity in 2013, where he led the distance program at Coventry High School in Akron, OH. His enthusiasm for the sport began from his days in high school when he broke an 11 year 5K record in cross country. His efforts earned him the the opportunity to run cross country at Malone University before becoming a volunteer coach during 2020 with the Club's Kilometer Kids program. Learn more about Coach Chris below.
What do you enjoy most about running?
What I enjoy most about running is how it gives back to me mentally and emotionally. Not only does it increase my physical health, but it is my quiet place where I can go to process life.
What is your favorite event?
I love the long distance events from the 5K and up. My favorite running-related event is the half-marathon. It is a great event because it isn't going to beat you up quite like the marathon, but is still a challenge.
Where is your favorite place to run in Atlanta?
Either Piedmont Park or Cochran Shoals Trail.
When did you begin running?
What first got me into running was my 9th grade PE teacher coach Scava on what he called "fitness Fridays." We ran a mile and he would always say things like "Sherwood, you were born to run!" He was the reason I went out for cross country the next Fall. I always thought of myself as more of a ball sport athlete, but those years running cross country helped me see myself truly as a runner. It gave me a place to belong that no other sport had done. That is how I fell in love with the sport and hope to give others the same thing coach Scava gave me in that gym.
What is your favorite coaching memory?
My favorite coaching memory is from 2018 when I saw Centennial Academy win its program's first game. The team was a brand new program for the school and many of the kids never played an organized sport. Despite being blown out in the first several games, the kids persevered and won a thriller in the season's penultimate contest. I can still see the raucous scene postgame of parents and players celebrating their hard earned effort.
To learn more Atlanta Track Club Youth Team click here.