Thanks for printing! Don't forget to come back to Atlanta Track Club for fresh articles!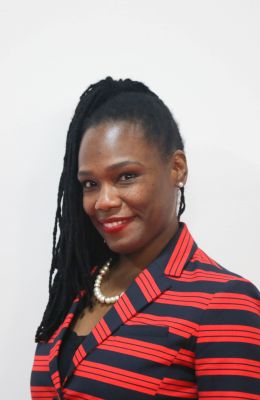 Hometown: Los Angeles, CA

Atlanta Track Club Member: Two Years

Favorite Atlanta Track Club Event: AJC Peachtree Road Race

Favorite Place to Run in Atlanta: All the part of the race courses that are flat
My running career started when...
I decided to join a group in 2014. I stopped running consistently but then joined a boot camp in 2016 whose leader made running a major part of the program. We ran at least three days a week. I grew to see it as a challenge and continued running after I stopped going to boot camp.
I joined Atlanta Track Club because...
My friend Donna invited me to a couple of Atlanta Track Club races and I enjoyed the organization of the races, the consistency and being a part of the community.
My most memorable running experience was...
Finishing my first half marathon in 2017 with Donna's guidance. She helped me through the race.
My craziest running story/moment was...
This past January at the Resolution Run; running with my fingers and toes frozen in 22 degree weather. I remember thinking I was insane. I had on six layers of clothes, plus two hats and gloves.
The one thing I want everyone to know about Atlanta Track Club...
The events are fun and well organized. The swag is good. If there's a medal, it's a nice quality (medals are important).
I run (to/for/because)…
because when I start I'm cursing myself but when I cross the finish line I think I hear the "Chariots of Fire" theme music!