2019 WINGFOOT XC CLASSIC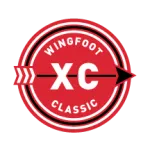 2019 Wingfoot XC Classic
The fifth annual Wingfoot XC Classic is now Georgia's largest cross country race featuring Georgia's best high school and middle school runners. This year the event will feature 3K, 5K, and 8K races run in the grass fields of Cartersville. With its new two day format, Friday night will be a championship affair run under the lights with the best high school and middle schools competing alongside college teams. The Saturday morning session will feature all remaining JV and Varsity races, as well as the community 5K which welcomes runners and walkers, part of the Grand Prix Series presented by Piedmont Healthcare.

Registration is closed for High School, Middle Schools and Colleges teams.
Runners ages 7-14 may still enter the youth 3K by registering below.
DATE & TIME
September 20 & 21
LOCATION
Sam Smith Park, 1155 Douthit Ferry Rd, Cartersville, GA 30120
DISTANCE
3K (ages 7-14)
5K (ages 8+)
8K (ages 16+)
COST
Schools: Various (see details below)
Atlanta Track Club Members: FREE (Community 5K only)
Non-members: $10 (Community 5K only)
Middle School 3K: $10 $10 parking fee onsite
Friday
4:15 p.m. Race number pickup opens
5:30 p.m. Races begin

Saturday
6:15 a.m. Race number pickup opens
6:45 a.m. Race Day Registration Closes
7:15 a.m. Races begin
Race Selections
Atlanta Track Club has assigned all race divisions, click the link above. Junior Varsity races will mirror the Varsity races, i.e Championship JV teams will only be those teams in the Championship Race. Selection criteria included current and past season performances. Athletes wishing to enter the Championship division as an individual must contact meet management.
REGISTRATION

Middle School, High School and College Team Registration
*The registration form is for school registration. It will ask for participant information, please fill this out with Head Coach information. Athlete entries will be completed after payment is received.
Teams will register by gender. Registration includes a Varsity team and a JV team. After registration and payment is complete, teams will receive email instructions for athlete entries via MileSplit.
High School and middle school teams with less than 5 runners should register as individuals. Coaches who wish to pay by check should use coupon code "Check", an invoice will be sent out by friday of that week. Deadline for team registration is September 4, 2019.

Unattached Runners
Unattached runners may only compete in the middle school, college and community race. Unattached runners are not permitted in the high school races. Unattached college athletes should complete the individual registration in the team registration form above. Middle school unattached runner registration opens August 21 and closes September 16, 2019 at 11:59 a.m. No race day registration. Timing & Results
The races will be chip timed with timing mats at mile 1 and 2, in addition to the finish line. The race will be NFHS and GHSA sanctioned for Georgia schools and other states upon request.
Live results are available throughout the event. Click one of the links below to view the live results on race day.

Live Results- Community 5K - LINK COMING SOON
Live Results- Collegiate, Middle & High School Races - LINK COMING SOON
Atlanta Track Club is a member organization of both the Road Runners Club of America (RRCA) & USA Track & Field (USATF) and adheres to the guidelines and rules of competition in the events Atlanta Track Club conducts & provides.
COURSE

Wingfoot XC Classic Course Map
Course time limits:

Community 5K: 1 hour and 15 minutes (25 minute per mile pace)
See schedule for youth, high school and college race course time limits
For the safety and enjoyment of all participants, no headphones, pets, or wheeled conveyances of any kind, including baby joggers/strollers, roller/inline skates, and bicycles, are permitted on the course.