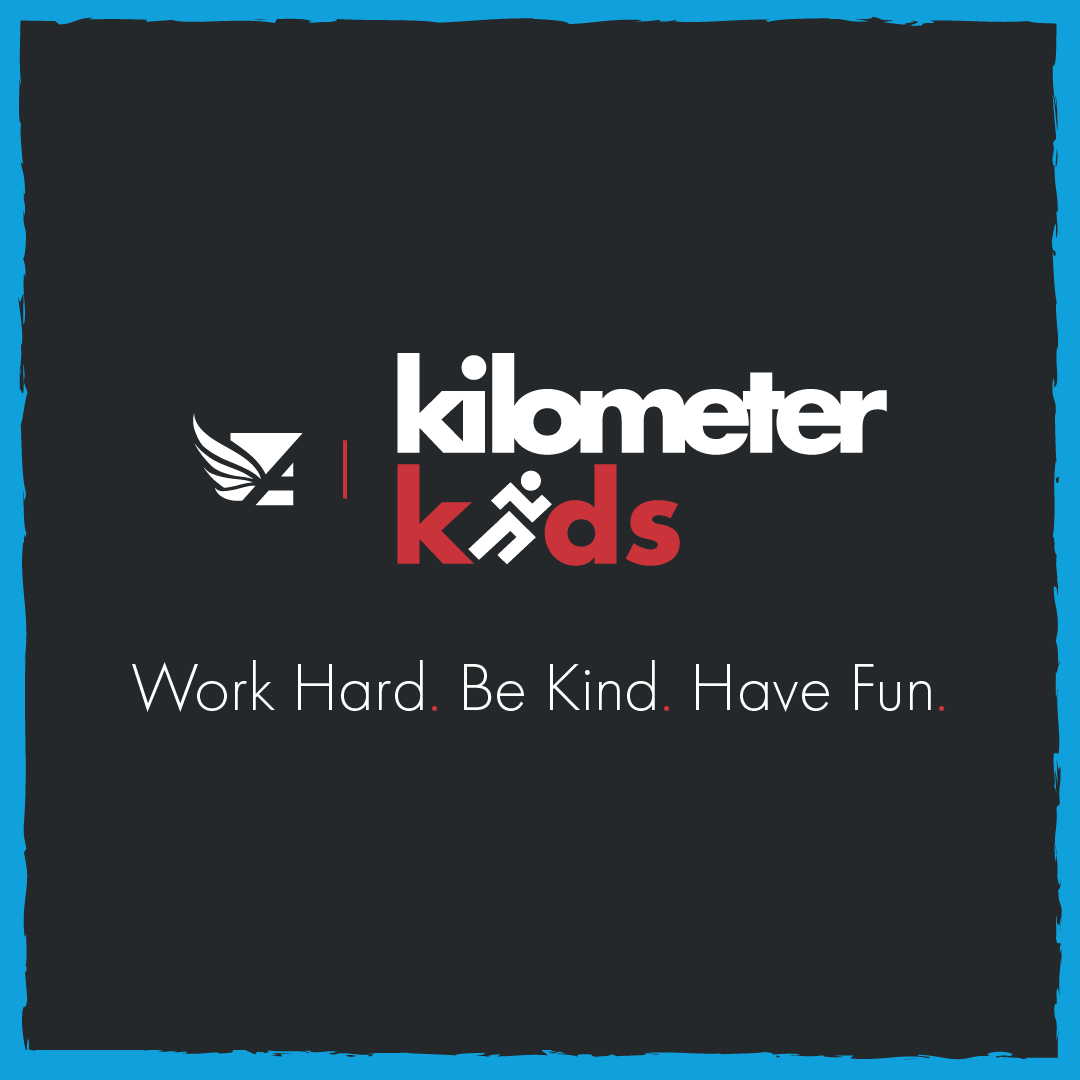 Kilometer Kids is Atlanta Track Club's oldest and largest youth running program. The free, game-based curriculum is designed to teach kids 5-14 about goal setting, healthy habits, respect, and community building, all through exposing them to the sport of running. Over the course of the season, the goal for every Kilometer Kid is to run 26.2 miles or the equivalent of a marathon by attending two practices a week for 11 weeks. There is no fee to participate, and the program is for all elementary and middle school students regardless of running ability or experience. As a noncompetitive program, being a Kilometer Kid is not about running the fastest or winning the race. Instead it's all about working hard, being kind and having fun while becoming more physically active, being a part of a team and finding joy in the process.
Site & participant registration for Fall 2021 is now closed. If you are interested in signing up for Spring 2022 please reach out to kilometerkids@atlantatrackclub.org for more information.
Date & Time
Spring 2022 Season: February 21-May 8, 2022
Location
Bring it to your school, neighborhood, community organization or home!
Cost
Donate here to support Kilometer Kids!
The program launched in 2007 with one location serving 38 kids. Since then, Kilometer Kids has grown significantly and now impacts thousands of children each year in the Atlanta region and beyond. The program is funded by Atlanta Track Club, private donations, foundation grants and community partners. Kilometer Kids is also an official charity of the AJC Peachtree Road Race.
Atlanta Track Club
Community Kilometer Kids: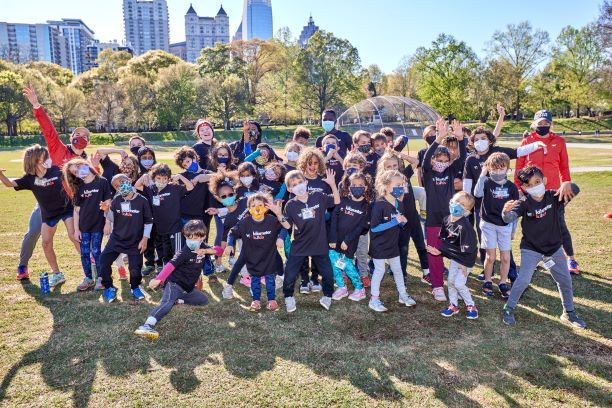 Do you want to register your child for in-person Kilometer Kids but are not able to start a site in your school or community? Or are you looking to enroll your child in an afterschool program where they can meet new people? We've got a solution for you! Introducing Atlanta Track Club Community Kilometer Kids. We are excited to announce that Atlanta Track Club will be running two Kilometer Kids site-based programs at Brook Run Park and at Piedmont Park. For safety purposes, enrollment will be limited at both locations and COVID mitigation procedures will be in place including the wearing of masks unless actively exercising. Like all other Kilometer Kids sites, participation is free, but while school specific sites are restricted to those who attend that school, these teams are open to anyone!
Registration for Fall 2021 is now CLOSED. Spring registration will open in early 2022.
Meet Madison!
Madison is the Kilometer Kids Program Manager! Born and raised in Atlanta, she has fond memories of running the Peachtree Junior as a kid. After almost a decade away, she is excited to be back in warmer climate to join Atlanta Track Club to support youth through increasing access to opportunities for physical activity, and to build community through sport. Madison played collegiate soccer at Tufts University where she earned her B.A. in Community Health & Anthropology. She went on to earn her Master's in Public Health in Health Behavior & Health Education from the University of Michigan. In her free time, you can find Madison cheering on Atlanta United, looking for any excuse to eat ice cream, or planning her next travel adventure.
To learn more about Madison's journey with running, sports-based youth development and Atlanta Track Club, check out her feature in the January 2021 issue of Wingfoot Magazine!