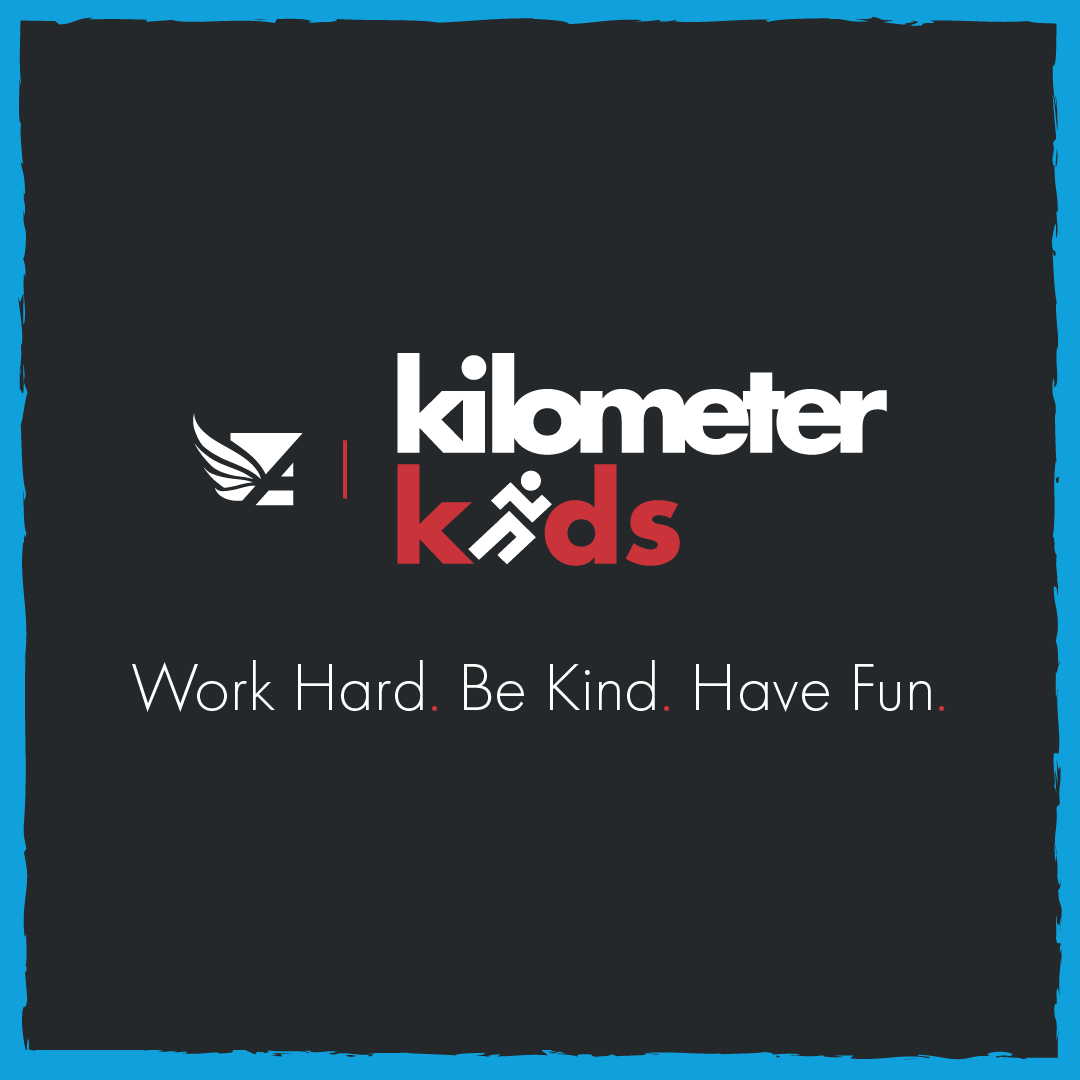 Kilometer Kids is Atlanta Track Club's oldest and largest youth running program. The free, game-based curriculum is designed to teach kids in K-5th grade about goal setting, healthy habits, respect, and community building, all by exposing them to the sport of running. Over the course of the 10-week season, the goal for every Kilometer Kid is to run 13.1 or 26.2 miles (depending on how many practices they attend each week). There is no fee to participate, and the program is for all elementary students regardless of running ability or experience. Being a Kilometer Kid is not about running the fastest or winning the race. Instead, it's all about working hard, being kind, and having fun while becoming more physically active, being a part of a team, and finding joy in the process.
PARTICIPANT registration for Spring 2023 is now open! Follow the steps below to sign up:
Find a team to join: If you need help determining which team to join, please scroll down to the "Public Teams To Join"

section of this current webpage to see which team(s) practice in your area.

Sign up: Once you know which team you are joining, you can click here to be taken to the registration homepage. Then, you can type the name in the search bar or scroll down manually as teams are listed in alphabetical order on the registration page.
If you need further assistance, please email us at kilometerkids@atlantatrackclub.org and include your child's age, grade, what school they attend, and preferred area of town/location you would be looking for a team in your email.
SITE LEAD registration for Spring 2023 will remain open until 2/12! Please click the button below to apply to bring Kilometer Kids to your school or community.

If you are looking for a program for middle schoolers, please check out Atlanta Track Club's
Youth Team
.
Date & Time
Spring 2023 Season: February 27-May 12
Location
Bring it to your school, neighborhood, community organization or home!
Cost
Donate here to support community initiatives like Kilometer Kids!
The program launched in 2007 with one location serving 38 kids. Since then, Kilometer Kids has grown significantly and now impacts thousands of children each year in the Atlanta region and beyond. The program is funded by Atlanta Track Club, private donations, foundation grants, and community partners. Kilometer Kids is also an official charity of the Atlanta Journal-Constitution Peachtree Road Race.
"This program [is] incredible! My son loves it and we all look forward to coming out twice a week. He's met some great kids and is so proud of his running."
-Batya, Atlanta Track Club Community Team Piedmont Park Parent/Guardian
"I want to thank [Atlanta Track Club] for helping us…move and inspire youth…The long life fitness goals presented in the Kilometer Kids [program] teach them proper techniques to live a healthy lifestyle."
-Coach Ellington, Tucker Middle School
"This is a phenomenal program and I thank [Atlanta Track Club] for supporting community fitness [through] education programs like this!!!"
-Jennifer, Underwood Hills Track Stars Parent/Guardian
"This is such a great program for kids who want to run but don't have a parent who does. So glad we were able to introduce our daughter to the sport in a fun, safe, and positive way!"
-Parent, Atlanta Track Club Community Team Piedmont Park
"My son loved collecting the bands, and he wears his [Kilometer Kids] shirt with pride because he earned it."
-Verity, Saint Jude Catholic School Parent/Guardian
"I just love the program! I continuously worry about my son's self esteem and anxiety and this program has been great because it gets kids focused on achieving and doing their best without ever putting them on the hot seat, or judging, or getting too competitive."
-Rebecca, Atlanta Track Club Community Team Brook Run Park Parent/Guardian
" We were so impressed with how much fun [our son] had and all the information he brought home to us."
-Christina, King Springs Elementary Parent/Guardian

"My daughter enjoyed the program more than I thought she would. She didn't want it to end. Her confidence has increased knowing that she can run a mile."
-Shalewa, Atlanta Track Club Community Team Piedmont Park Parent/Guardian
"[Kilometer Kids] improved my kids' team building effort and teamwork, supported their peers in a very friendly way, helped them set up goals and [understand] how to achieve these goals...It is an amazing program!"
-Maira, Atlanta Track Club Community Team Piedmont Park Parent/Guardian
"My daughter loved Kilometer Kids! She met new friends and loved all activities."
-Atlanta Track Club Community Team Brook Run Park Parent/Guardian
"I have been so impressed with the program for both 2021 and 2022. The coaches, the planning, and the curriculum (goal setting, etc) is so well executed."
-Parent, Atlanta Track Club Community Team Piedmont Park
The Site-Based Program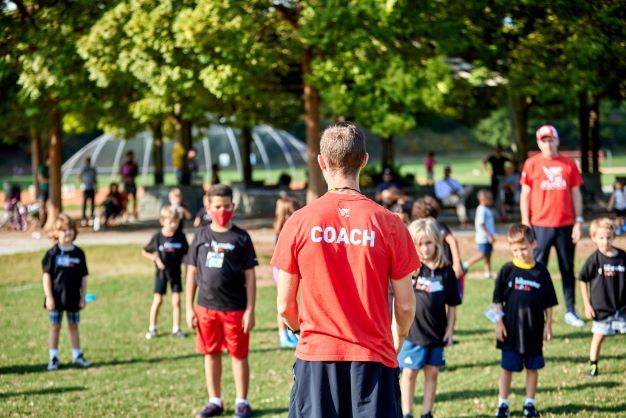 What makes Kilometer Kids different from many other sports-based youth development programs is that we do not train outside volunteers and send them out to schools and communities. Instead, in order to host a Kilometer Kids program, we require someone from that school or community to serve as the coach.

Every program site is unique with different needs, and a member of that community is best equipped to understand those needs. We believe this model fosters a greater sense of camaraderie and trust. So, if you are a teacher looking to start an afterschool physical activity program for your students, a parent trying to get the kids in your neighborhood moving, or a member of a community organization looking for new sports-based youth programming, our site-based Kilometer Kids program is for you!

As the site lead/head coach, you have the flexibility to decide whether you will participate for the fall and/or spring season, where your team will practice, and what days and times works best for you and your participants to meet. When you register as a Kilometer Kids site lead/head coach, you will get FREE access to:

Our 10-week, gamed-based running curriculum consisting of daily lesson plans that include weekly themes and discussion questions, fun games, daily runs and resources for further learning
Coaching orientation, CPR/First Aid training, and SafeSport certification to prepare you for the season

Electronic mileage tracking tools to make tracking your participants' progress streamlined and organized

T-shirts, wristbands and other incentives to motivate your Kilometer Kids to reach the goal of running 13.1 or 26.2 total miles

Opportunities for your participants to compete in FREE, fun, midweek runs and other Atlanta Track Club youth running events

Support, consulting and mentoring from Atlanta Track Club Staff, elite athletes and veteran Kilometer Kids coaches

Please email us at kilometerkids@atlantatrackclub.org if you have questions about starting a program.
Atlanta Track Club
Community Kilometer Kids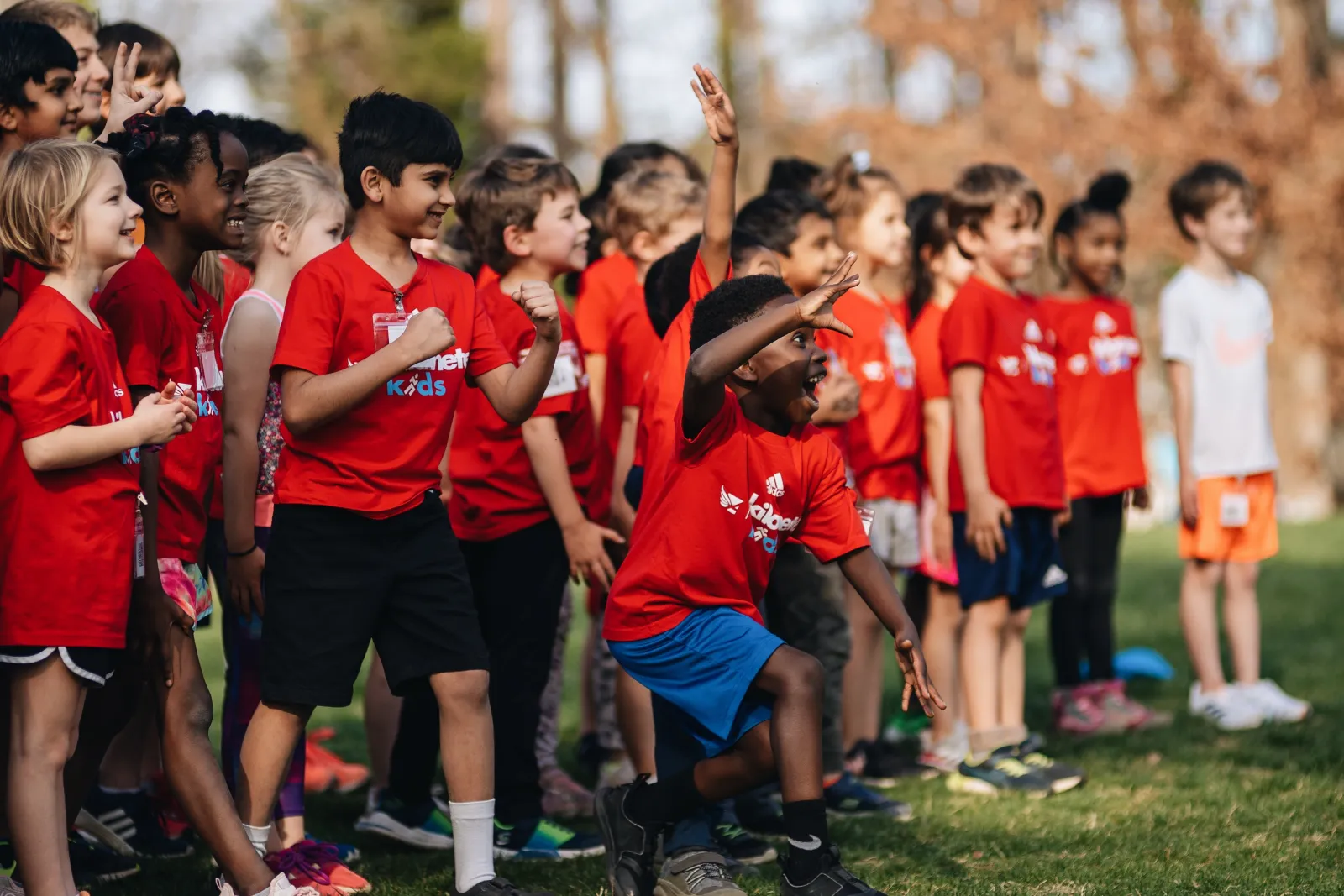 Do you want to register your child for in-person Kilometer Kids but are not able to start a site in your school or community? Or are you looking to enroll your child in an afterschool program where they can meet new people? We've got a solution for you! Introducing Atlanta Track Club Community Kilometer Kids. We are excited to announce that Atlanta Track Club will run three Kilometer Kids' site-based programs at Brook Run Park, Cheney Stadium, and Piedmont Park this spring. Like all other Kilometer Kids sites, participation is free, but while school-specific sites are restricted to those who attend that school, these teams are open to anyone!

Based on location practice days, practices will begin on Monday, February 27, Tuesday, February 28 or Friday, March 3. The last days of practice will be Wednesday, May 10, Thursday, May 11, or Friday, May 12. No practices will occur April 3-7 for Spring Break.
To register for one of these teams, just click the site's name below.

Location & Practice Times:
If you would be interested in coaching at one of our community sites, please email us at kilometerkids@atlantatrackclub.org for more information.
Public Teams To Join
Does your school not have a team for you to join? Not to worry -- you can join one of our public teams, which are open to anyone! Click on any of the links below to be directed to the custom registration link for that specific team. If you need more information before signing up, please email kilometerkids@atlantatrackclub.org. Teams are listed after the neighborhood in which they practice, followed by practice days/times.

If a team is full when you go to register, please email kilometerkids@atlantatrackclub.org for assistance.
Private Teams
Our private teams are programs that restrict who can participate, meaning you can only sign up for this team if you attend that school or are a member of that organization. The following private programs are participating in Kilometer Kids this season. If your child is a student at one of these schools or a member of one of these groups, you can register by finding the team's name on this page, reaching out to the coach directly, or emailing kilometerkids@atlantatrackclub.org for assistance.
Al Falah Academy
Arbor Montessori School
Arrow Classical Academy
Ashford Park Elementary
Atlanta Youth Academy
Beaver Ridge Elementary
Benteen Elementary
Blackwell Elementary
Burgess-Peterson Academy
City of Knowledge School
Evansdale Elementary
Ford Elementary
Henderson Mill Elementary
Impact Racing Ministry
International Community School
King Springs Elementary
Kingsley Elementary
KIPP Vision Primary

Kitteridge Magnet School




Lilburn Elementary

Lyman Hall Elementary

McEver Arts Academy

Milford Elementary




Montgomery Elementary




Mountain Park Elementary

Mountain View Elementary

Mount Vernon Exploratory




Myers Elementary

North Metro Academy of Performing Arts




Northcutt Elementary




Oakwood Elementary

Ola Elementary




Pointe South Elementary Mustangs




Shallowford Presbyterian School




Sharp Creek Elementary




The SAE School




The Walker School




YMCA - Andrew Walter Young




YMCA - East Lake

YMCA - Summit
Inspiring The Next Generation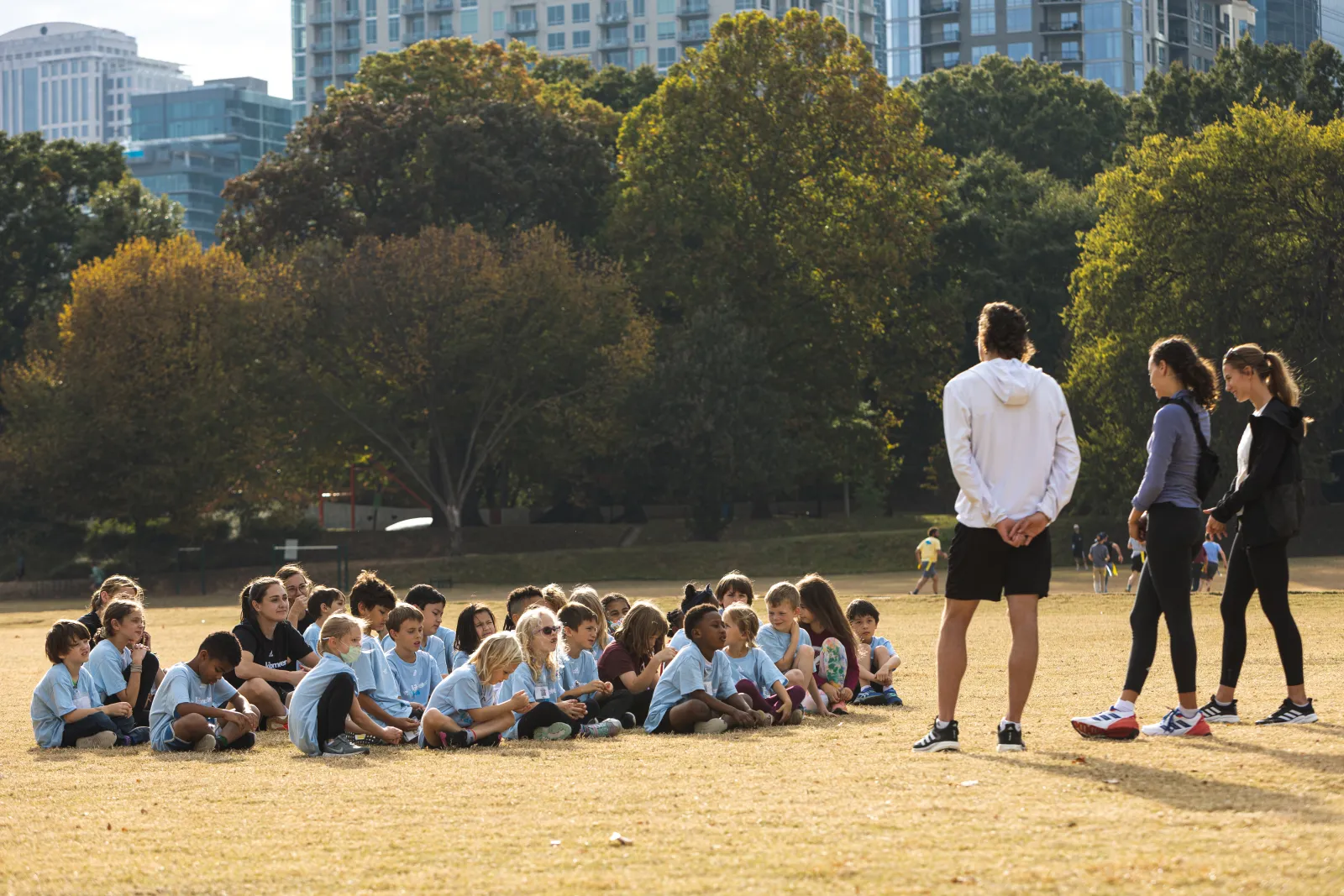 At Atlanta Track Club, a primary goal is to inspire the next generation of runners and walkers. We provide our youth program participants the opportunity to meet professional track and field athletes and to learn how they started their running and walking journeys, overcame personal challenges, and became elite athletes! Every season, members of Atlanta Track Club Elite visit many of our Kilometer Kids program sites to help lead participants through a proper warmup and cooldown, answer questions, share advice, play running games with the teams, and cheer Kilometer Kids on as they work towards their mileage goals,.

If you are interested in starting a program and bringing some professional runners to your school, organization or neighborhood, email us to learn more about this unique opportunity to help inspire your young runners and walkers.

Meet Madison!
Madison is the Kilometer Kids Senior Program Manager! Born and raised in Atlanta, she has fond memories of running the Peachtree Junior as a kid. After almost a decade away, she is excited to be back in warmer climate to join Atlanta Track Club to support youth through increasing access to opportunities for physical activity, and to build community through sport. Madison played collegiate soccer at Tufts University where she earned her B.A. in Community Health & Anthropology. She went on to earn her Master's in Public Health in Health Behavior & Health Education from the University of Michigan. In her free time, you can find Madison cheering on Atlanta United, looking for any excuse to eat ice cream, or planning her next travel adventure.
To learn more about Madison's journey with running, sports-based youth development and Atlanta Track Club, check out her feature in the January 2021 issue of Wingfoot Magazine!