2022 Grand Prix Series
Atlanta Track Club's Grand Prix Series consists of events where Atlanta Track Club members earn points in two categories: performance and participation. The points are tracked, compiled and posted after each Grand Prix event and awards are given out at the Grand Prix Finale.
Participating in the Grand Prix Series is an excellent way for members to challenge themselves while taking advantage of the events Atlanta Track Club produces around the metro Atlanta area. All members are automatically eligible to participate when they register for any of the events in the series through their member profile.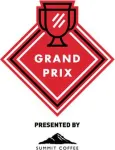 2021 Race Schedule - Grand Prix Series
The series consists of eight different events seven of which are Free to Atlanta Track Club members. The series culminates at the Grand Prix Finale for a member social and awards presentation.
*indicates paid events

Qualification and Awards:
All members are automatically eligible to participate in the series, but participants must complete a minimum of 6 events (virtually or in-person) in order to qualify for series awards. All qualifiers will receive a Grand Prix Series shirt and are eligible for Age Group and Overall awards at the series finale. Additionally, anyone who completes all 8 events will be awarded the coveted David Jordan Award. The grand prix series finale is not a scored event.
Scoring
Participants will earn points based on the three categories of events as shown in the table below, age graded scoring will no longer be used. Participants must complete a minimum of 6 events to be eligible for age group or overall awards. All Grand Prix Series results are made final one week after each event, results inquiries made after this deadline will not adjust age group standings. Nonmembers will be removed for all Grand Prix Series scoring.
Overall vs. Age Group Scoring
The series will consist of two separate categories, Overall and Age Groups. Participants will earn points in each category at every event, point totals can be seen on the leaderboard after each event. All age groups will be assigned based on your age on December 31, 2021.
| | | | |
| --- | --- | --- | --- |
| | Virtual | Free | Paid |
| 1st Place | 50 | 100 | 200 |
| 2nd Place | 50 | 90 | 180 |
| 3rd Place | 50 | 80 | 160 |
| 4th Place | 50 | 70 | 140 |
| 5th Place | 50 | 60 | 120 |
| 6th Place + | 50 | 50 | 100 |
Frequently Asked Questions:
How do I pick up my 2020 award?
Why is my age group place in the series different from my race results?

Because the Grand Prix series covers the entire year, age groups are assigned based on your age on December 31, 2021.

Who is David Jordan and what is the David Jordan Award?

For ten years, from 1999 through 2008, David Jordan ran every single race in the Atlanta Track Club Grand Prix Series--a feat made even more remarkable by the fact that David is a survivor of childhood polio. He is the embodiment of dedication and determination and proof that "the race is not always to the swift".

The David Jordan Award is presented to all Grand Prix participants who successfully complete every race (virtually or in-person) in the annual series schedule (a total of 8 events in 2021). Members who achieve this impressive accomplishment will have the option to receive a personalized glass award. The Grand Prix Series Finale is not included as one of the events.

For questions regarding the Grand Prix Series, please email grandprix@atlantatrackclub.org.