Thanks for printing! Don't forget to come back to Atlanta Track Club for fresh articles!
August 2019 - Jamie Howard
Congratulations to our August Volunteer of the Month, Jamie Howard. This fall, participants in Atlanta Track Club's In-Training Programs will have a chance to run alongside Jamie each Saturday. She loves helping participants become better runners and reach their goals on race day. According to Coach Amy Begley, Jamie is always early, always eager to help. This season she is a marathon run lead even though she does not have a marathon on her schedule!

Do you remember your first time volunteering with Atlanta Track Club? What brings you back?
I have been a volunteer with Atlanta Track Club for about 4 years. My first time volunteering was as a Run Lead for the Spring In-Training Program. I helped those training for a spring half marathon prepare so that they would be ready on race day. I started as a participant in the program and all the Run Leads were so helpful and encouraging. I wanted to encourage and support people he way I had been.
Do you have a favorite Atlanta Track Club event?
My favorite Atlanta Track Club event (and it's really hard to choose just one) is probably the AJC Peachtree Road Race. The energy from all the runners, volunteers, and spectators is truly amazing!
How many Atlanta Track Club events do you typically volunteer at during the year?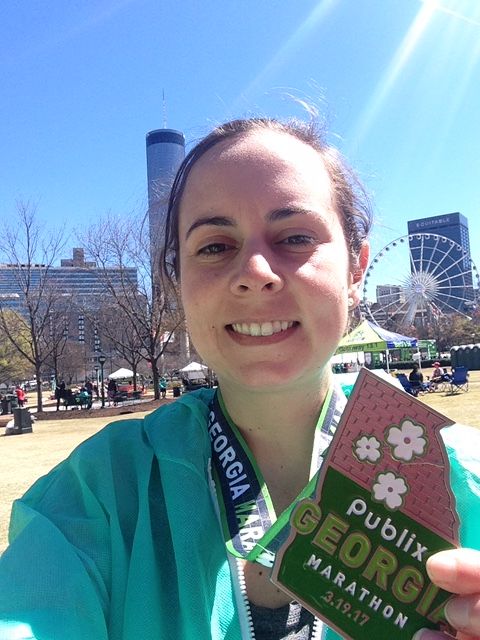 I have been a Run Lead for the In-Training Programs for fall, spring and Peachtree for the past few years. We meet every Saturday during the training season. I also enjoy volunteering for Race Number Pickups and some races throughout the year. I really love meeting new people and helping the reach new achievements.

What is one of your best memories from volunteering at any race?

One of my favorite memories from volunteering is from this year's Anthem Peachtree Junior. I was a course monitor and was able to cheer all the kids on. It was so much fun! We walked in with the last few kids and to see the look of accomplishment on their faces was so touching. I don't think there was a dry eye at the finish line.


Do you have any words of advice or wisdom for any new Atlanta Track Club volunteers?

For new volunteers I would say to make sure to wear comfortable shoes and a smile! Be ready to make a positive difference in someone's life.
Anything else you'd like us to know?
Atlanta Track Club has honestly changed my life and for that I am truly thankful.
Volunteer of the Month Update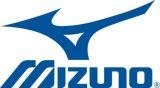 Mizuno strives to be Atlanta's essential and reliable running brand. Since 2018 they have been committed to YOU, the essential and reliable volunteers who make our 30+ events and programs possible. They provide the Volunteer of the Month with seasonal apparel and discounted footwear to make all those hours spent on your feet more comfortable.
Previous Volunteers of the Month
"Volunteer of the Month" began in March of 2015 with the launch of our new website as a way to honor and recognize our amazing Atlanta Track Club volunteers who go above and beyond the call of duty. Congratulations to our Volunteers of the Month and thank you for all that you do!
December 2018 - Roberta McQuade
October 2018 - Sylvia Chambless
September 2018 - Cartersville High School Wrestling Team
April 2018 - Linda Bode Phinney
March 2018 - Jess and Walter Kolis
​February 2018 - Marylyn Sabol
January 2018 - Jennifer Grunbaum
February 2017 - Virginia Harris
January 2017 - Bill and Dana Zavatky
December 2016 - Dr. Robert Albin
November 2016 - Kathryn Welden
October 2016 - Bill Strickland
April 2016 - Roosevelt Thomas and Thomas Baker
February 2016 - Dennis Burgess
December 2015 - Cee Cee and PJ Johnson
August 2015 - Joseph and Patricia Scruggs