Meet Pete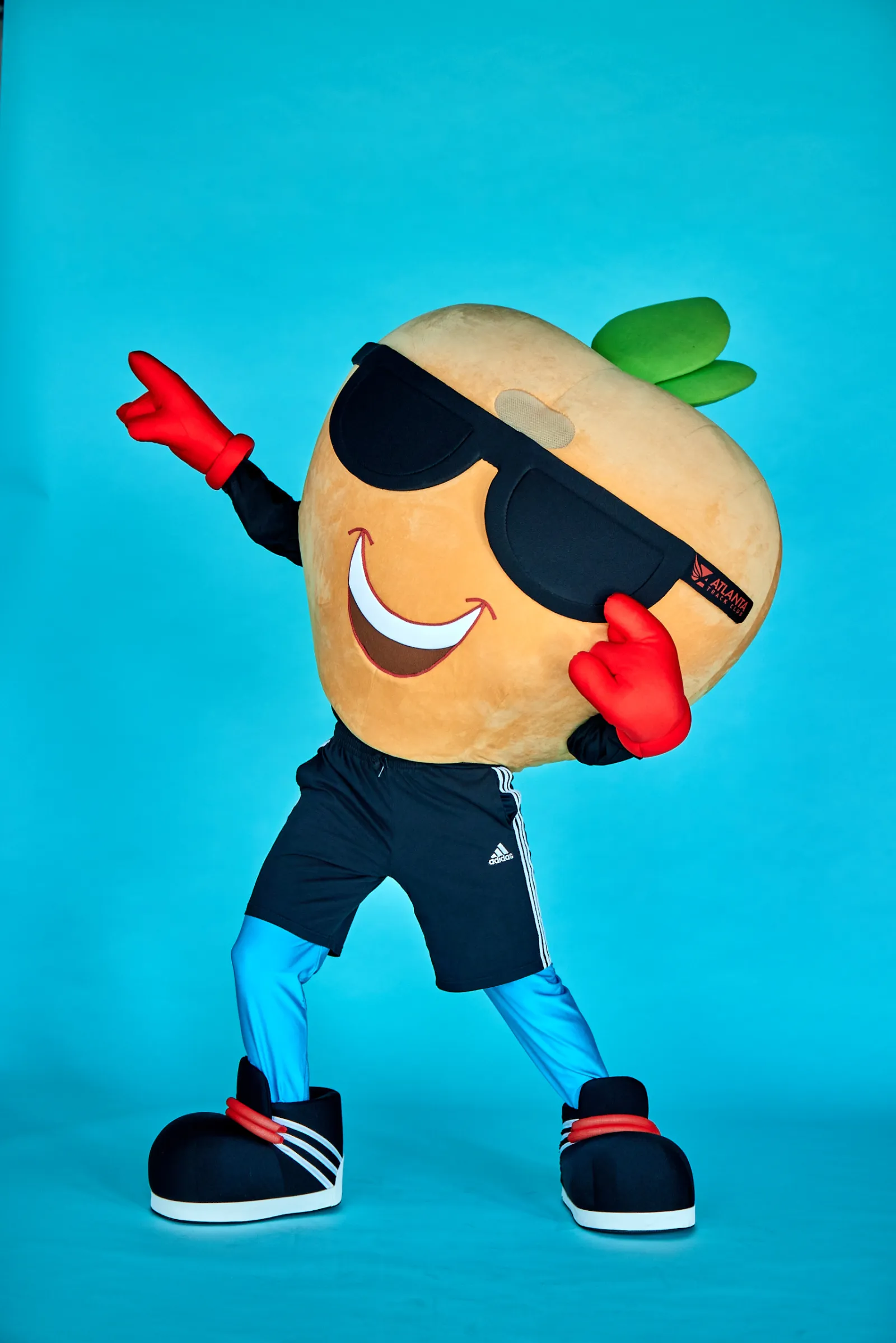 Hi there Running City USA! My name is Pete the Peach and I am a friendly, run-loving peach from a south Georgia peach farm. I recently moved to the big city of Atlanta to experience Running City USA, and let's just say it does not disappoint!
If there's one thing I love, it's Atlanta Track Club. They have everything you could ever want: running, running and more running! And if there's anything you could know about me, I love to go on runs and walks… ESPECIALLY with friends. I'm in Atlanta now to make all the friends I possibly can at Atlanta Track Club's events.

You can find me roaming around at Atlanta Track Club's events, and I'm always happy to take a photo, give a hug or high five, and cheer you on to the finish line.

Full Name: Pete the Peach
Age: Age is just a number
Birthplace: Whatever peach tree I fell off of
Current Mood: Peachy keen
Atlanta Track Club debut: Invesco QQQ Thanksgiving Day Half Marathon 2022

Favorite colors: Peach, blue, red
Likes: Running. And hugs. And smiles. And Atlanta Track Club.
Dislikes: Peach fuzz. Shin splints. Pies. Cobblers…
Best friends: Blooper, the Home Depot Tools (B-Rush, Hammerin' Hank, Phil the Bucket, Two Bit the Drill), Harry the Hawk, Freddie Falcon (and Freddie Jr.), Novelis Can Man, and YOU!
Pete the Peach's Next Appearance
Pete the Peach will be at the Hawks Fast Break 5K presented by ShareCare on March 11 at State Farm Arena! Register today and come meet Pete and Harry the Hawk.
Invite Pete to Your Event

Click
here
to submit a request for Pete the Peach to come to your next event. Please make all requests at least two weeks prior to your even date.