Volunteer All-Star Program
As a way of honoring those who give so much to Atlanta Track Club, we instituted the Atlanta Track Club All-Star Volunteer Program in 2005. An All-Star Volunteer is any individual who volunteers with us 10 or more times in a year. Each All-Star receives a special gift and recognition at the Grand Prix Finale & Volunteer Awards Breakfast at the end of the year. It is never too late to join the elite ranks. Simply sign up for our newsletter and start volunteering!
2020 All-Star Award Winners
In 2020, an unprecedented year, Atlanta Track Club has proudly named the following All-Star award winners! While volunteer opportunities were hard to come by these volunteers were still able to volunteer 5 or more times. Click below for a complete listing of All-Star award winners by year.
Volunteer of the Year Awards
We are looking forward to the return of Volunteer of the Year awards in 2020!
Each year, we celebrate six amazing volunteers for going above and beyond the call of duty with their volunteer work both within our organization and in the greater community. Awards are presented at the Grand Prix Finale & Volunteer Awards Breakfast each December. For a historical look back at all of our Volunteers of the Year, click here: Volunteer of the Year History.
The recipients of the 2019 Volunteer Awards are:
2019 Clarence W. May Jr. Community Service Award: Suzanne Porada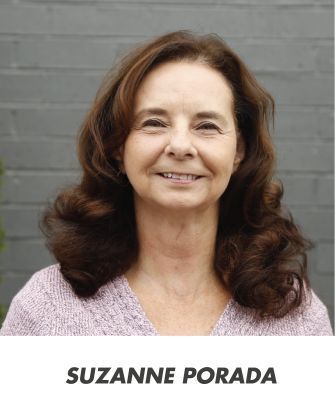 Among the most prestigious awards for Atlanta Track Club is the Clarence W. May Jr. Community Service Award. Named in honor of a long time dedicated volunteer of the organization who passed away in 2000, this award recognizes a volunteer who not only makes significant contributions to Atlanta Track Club, but to the greater community around us.
Clarence was an avid runner and cyclist with memberships to Atlanta Track Club, the Chattahoochee Road Runners and the Southern Bicycle League. He loved communing with nature through these activities. For many years, Clarence led the effort to refurbish hundreds of bicycles for underprivileged children in the Atlanta area during the holidays so they could receive a bike for Christmas.
The recipient of the 2019 Clarence W. May Jr. Award for Community Service is Suzanne Porada.
In April of 2019, in conjunction with Earth Day, Atlanta Track Club launched its Green Initiative, kicking it off at the Singleton 4 Miler with our first-ever Green Team. Tasked with helping participants choose between recycling, compost and landfill, Suzanne was there at the beginning and has led the way as crew chief at every event since.This included the 50th AJC Peachtree Road Race, where Suzanne helped ensure that over 1 ton of plastic bottles were recycled.This plastic was turned into 65 park benches for the community.Suzanne has helped launch us into recycling and composting at every event; not only on the participant side of the event, but behind the scenes, as well, gathering and recycling empty boxes, plastic bags and other recyclable materials from event organizers and race sponsors.
Suzanne's passion and dedication for the Green Team has been inspirational to volunteers and participants alike.As Suzanne says, "Not everybody likes to dig in the trash, so you have to have passion behind it.The volunteers all have the same mindset to try and reduce waste and reuse it, and every one of them has dug in the trash to get that one plastic bottle that bothers them."Suzanne's leadership has definitely helped inspire those volunteers.Not only that, but Atlanta Track Club has noticed that participant behavior is changing, as well. Participants have taken notice of our green initiative and many more are joining in and thinking about which receptacle to put their waste in.And finally, a fun fact is that the Green Team has become a family affair for Suzanne.Her daughter Natalie Cabanas is the Atlanta Track Club staffer that leads the Green Initiative, and her son Matthew, who is not a morning person, now wakes up early many event mornings to work as a Green Team member with his mom.
Suzanne's passion for volunteerism and sustainability extends into the greater community, as well.Suzanne also volunteers with the following organizations:
Pastoral Council member and recording secretary of St Thomas the Apostle Catholic Church in Smyrna
Center for Hard to Recycle Materials (AKA CHaRM)
Saint Vincent De Paul, an organization that prevents Homelessness, Fights Hunger, and Changes Lives
We are honored to have Suzanne as our 2019 award winner, and look forward to building a stronger, greener, more sustainable future for Atlanta Track Club and beyond with her support!
2019 Road Race Volunteer of the Year: Mike Idacavage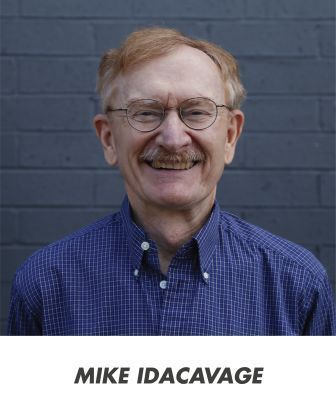 Mike Idacavage has been involved with Atlanta Track Club for over 20 years. His biggest job however is water delivery, set up, coordination and being a liaison to the city to make sure all the water at the AJC Peachtree Road Race is on, spraying or available to fill up on race day.
He also does this for the Thanksgiving Day Half Marathon. He is not only dedicated to these tasks on race day, but his job starts long beforehand. It takes lots or preparation, many meetings, and trips to the city and track club offices to make sure everything goes according to plan. At the Publix Atlanta Marathon he oversees the section leaders, crew chiefs and zones. He alerts those below him of any tricky intersections, any MARTA stations, opens the gates to parks etc.
Not only has he been a key volunteer for Atlanta Track Club he also was a key volunteer for the Super Bowl, the Peach Bowl, and Final Four. One amazing fact about Mike is that he is literally a rocket scientist. He hold several masters degrees and a doctorate in organometallic chemistry. While volunteering might not take rocket science, his knowledge and guidance that he provides throughout the year is invaluable.
2019 Track & Field Volunteer of the Year: Sharon Godbee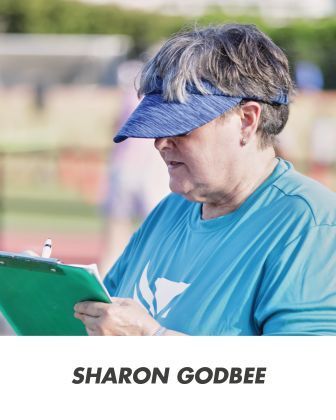 Atlanta Track Club All Comers Meets are a way for participants of any ability and skill level to come to the track. Many try an event for the first time or revisit a skill learned in the past. Our volunteers are integral to keeping the events running smoothly while at the same time, teaching or reteaching these events in the process.
As an experienced trauma nurse, Sharon formerly volunteered for several years at the AJC Peachtree Road Race with the medical team. Eventually Sharon switched to volunteering at the All Comers Track & Field Meets. Her knack for maintaining calm and order is a perfect fit for the Shot Put Pit. With several flights of participants to track, record, and fill future flights, Sharon's steady guidance throughout made all the difference. Sharon says, "I am a firm believer that family should have a common thread and athletics is a wonderful bond."
While new to the sport, Sharon credits her love of Shot Put to fellow volunteer Phil Ozell. In turn he says of her, "She was totally unfamiliar with the event to start with, and after two meets she was capable of running the venue by herself. Because of her attention to detail, I'm trying to recruit her as a USATF (United States Track & Field) official. She's got a great attitude and a great personality."
2019 Youth Volunteer of the Year: Lisa Obser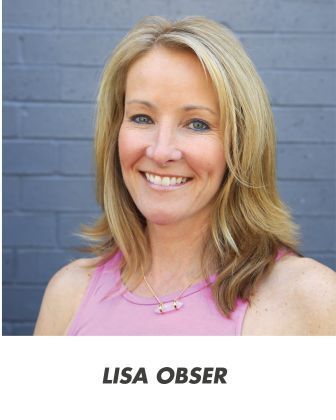 Lisa Obser probably didn't know just how much time she would end up putting into the sport and just far her effort would take her when she signed up to run her first 10k back in 2011 with 60,00 other people. She ran alone in that first AJC Peachtree Road Race. But, running around here seems to always lead toward community and within a year she had signed up for the Atlanta Track Club's Marathon In-Training program. She says she would not have qualified for the Boston marathon without the posse of friends she began making, but more importantly, she says these friends "motivated, challenged, and inspired me."
Clearly that motivation didn't end with her own running, because before long, Lisa and her friend Ed Culler were dreaming up ways to enhance their kids running opportunities. So, they teamed up to bring Kilometer Kids to Ashford Park Elementary and grew the run club into one of the biggest and most organized teams in the program with 200+ children running laps and playing games in their after-school practices. When we have a midweek run near Brookhaven or offer prize money to the biggest teams at events like Peachtree Jr and the Publix Atlanta Kids Marathon, you can be sure to find a sea of kids in their team shirts excited to run and cheering each other on. Her goal is to help kids live a healthy lifestyle and "find their passion, whatever it may be" and if you ever visit one of their practices it is clear that she is succeeding. We know the impact that running can make, but it's impressive to see it in action across her school's community and to hear how much kids miss the program when they graduate.
What is even more impressive than the number of kids Lisa recruits is seeing how she and Ed are able to recruit 35+ fellow coaches in addition to even more parent volunteers that commit to volunteering at just one or two practices a season. Lisa leads 45+ practices throughout the year and spends even more time planning, prepping and coordinating help for each practice so that all other coaches can simply show up and start running and playing games with the kids. She also helps organize a 5k that raises money for the school and serves as the culminating party for the team's season. And, since she is somehow able to find spare minutes in the margins, she also helps with a cancer cure fundraising initiative that started with students emptying their piggy banks in support of other kids with cancer and has now spread to business and the Brookhaven community at large. She is also on the board of the school's Foundation and spent the last six years helping raise money and build partnerships that finally resulted in a brand new field, playground, and running circuit that the team was able to start using this fall.
Lisa says the Track Club "is an incredible organization and brings you closer to your community and connects you with amazing individuals that you may not have crossed paths with if it weren't for their events and programs." We at the Track Club are here to say that we are lucky to have crossed paths with her and are grateful for the way she motivates, challenges, and inspires us.
2019 Ambassador of the Year: Courtney Zalesky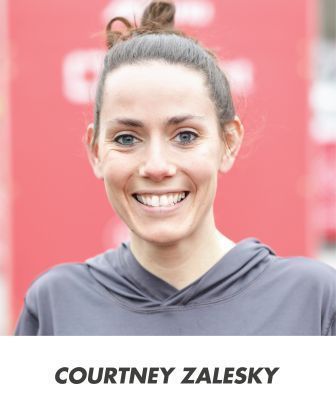 The Ambassadors are tasked with promoting our events at Expos and they also go to outside events to spread awareness of our events and initiatives - ultimately trying to grow our membership and to join Running City USA.

They're always active on social media in order to help us create more of a constant conversation both in person and online. Choosing an Ambassador of the Year was a very tough decision as there were many people that deserved this honor. However, there was one person in particular who went above and beyond.
In 2019, Courtney served her second term as an Atlanta Track Club Ambassador. If you follow her on social media, you'll know that she represents Atlanta Track Club's values and mission throughout her daily runs and life. She enthusiastically shares news about our events and programs, alerting everyone to the latest updates. She has made Atlanta Track Club a family affair inspiring all to gain fitness through running and walking.
Courtney is a repeated Atlanta Track Club All-Star, volunteering at over ten events a year. She makes the extra effort to arrive at events early and volunteer before she takes to the road herself. We appreciate her effervescent spirit and her commitment to the Club.
2019 Run Lead of the Year: Thomas "TJ" Johnson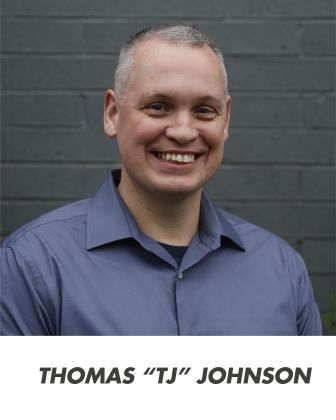 Atlanta Track Club's Run Leads are volunteers who support our In-Training Programs. They are integral to the success of the program because of the dedication and support they show for participants. Run leads arrive early Saturday mornings, lead midweek training sessions, lend tips and support through social media. The most selfless of these volunteers understand the importance of helping others to their goals.
Thomas "TJ" Johnson joined Atlanta Track Club in 2011 and became a Run Lead in 2012.His first season with Atlanta Track Club was In-Training for Peachtree.He has also volunteered with the other In-Training programs.TJ has been a crew chief for the Riverside location for Saturday long runs.He has also helped out with the rogue Wednesday night workouts.
TJ has been running the Vacation Races in the National Parks.During one of the races, he had to put his CPR lessons to use.He was able to save the other participant.In addition to saving lives he also helps people accomplish their goals by pacing them in races.
TJ can be found carrying an American flag during In-Training for Peachtree and during the AJC Peachtree Road Race. He is always willing to help not only the participants but Atlanta Track Club staff. Any time, we have needed an extra truck or person for set-up for training he volunteers to help. He has volunteered to help with programs that he was not signed up for. TJ is always the first to help when a call goes out.