Atlanta Track Club Youth Team
About Atlanta Track Club Youth Team
Founded in 2017, Atlanta Track Club Youth Team represents the competitive arm of the Club's youth running programs. Kids in grades 4-8 of all ability and experience levels from the Atlanta area are welcome to join the team during the spring Track & Field, winter Speed Academy and fall Cross Country seasons. The team's coaching philosophy focuses on long term development and incremental growth while creating an environment that encourages athletes to display sportsmanship, set goals, develop an enthusiasm for the sport, and learn health and wellness knowledge that can aid them throughout life.
Atlanta Track Club Youth Team Options
| Youth Team | Regular Season Dates | Regular Season Price | Postseason Dates | Postseason Price | Practice Locations | More Details |
| --- | --- | --- | --- | --- | --- | --- |
| Cross Country | August 9-October 16, 2021 | $160 | October 16-December 11, 2021 | $140 | Brook Run Park (Dunwoody) & Piedmont Park (Midtown) | Click here |
| Speed Academy | December 2-February 10, 2022 | $160 | N/A | N/A | Peachtree Middle School | Click here |
| Track & Field | February 14-April 16, 2022 | $160 | April 11-June 20, 2022 | $140 | Brook Run Park (Dunwoody) & Cheney Stadium (Summerhill) | Click here |
Please send inquiries to
youthteam@atlantatrackclub.org
Coach & Staff Bios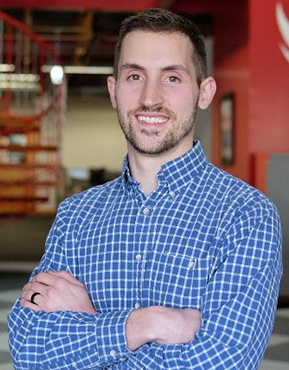 Chris Sherwood, Head Track & Field Coach
Chris Sherwood joins the Atlanta Track Club Youth Team after serving as a coach for the Club's Kilometer Kids program. Chris' passion for coaching young people dates back to his first coaching opportunity in 2013 as the distance coach at Coventry High School in Akron, OH. His enthusiasm for the sport began from his days in high school when Chris broke an 11 year 5K record in cross country. His efforts earned him the honors of being a McDonald's Student-Athlete of the Week in 2008. He went on to run cross country at Malone University before becoming a coach and moving to Atlanta in 2014. Currently, Chris lives in the Old Fourth Ward with his wife and two children.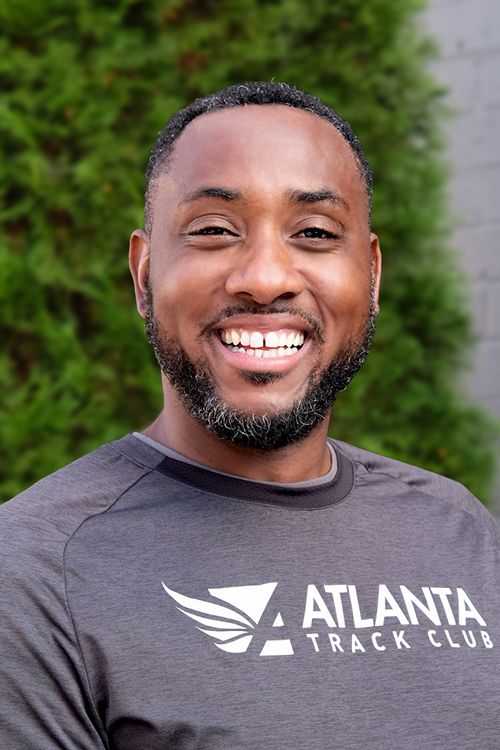 O'Neil Wright, Coach - Sprints & Jumps
After graduating from the University of Alabama in 2004, O'Neil Wright worked as an assistant coach at his alma mater, helping propel four of his athletes to All-American status. He went on to coach at the high school level, where five of his athletes earned conference championship titles and eight claimed school records. At Augsburg University and Winston State University, Wright helped his teams win four conference titles, coached 11 individual conference champions and seven All-Americans. As a professional athlete, Wright represented Liberia at the 2008 Olympic Games as well as the 2005 and 2007 World Championships. Wright joined the Atlanta Track Club Track & Field Youth Team staff in 2019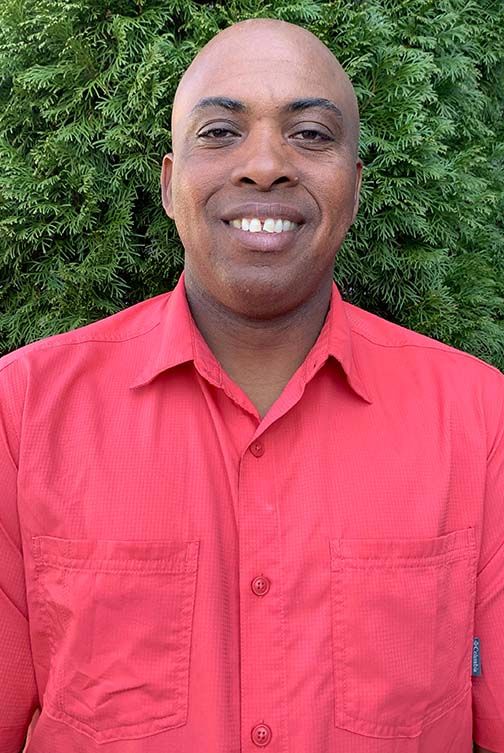 Keith Wright, Coach - Sprints & Jumps
Since 1992, Keith Wright has successfully coached sprinters and field event athletes from the youth to professional levels. Wright has coached youth athletes at Jamaica's New Providence Primary School as well as Calabar High School, which has built a longstanding reputation as one of the world's most dominant high school track and field programs. During 2008, Wright was selected as Jamaica's sprint coach for the Carifta Games, which is the Caribbean's premier under-20 track and field championships. The following year, Wright was named Team Leader for Liberia's track and field team at the 2009 World Athletics Championships in Berlin Germany. Since then Wright has coached numerous Olympic and World Championship competitors as well as youth athletes from countries across the globe.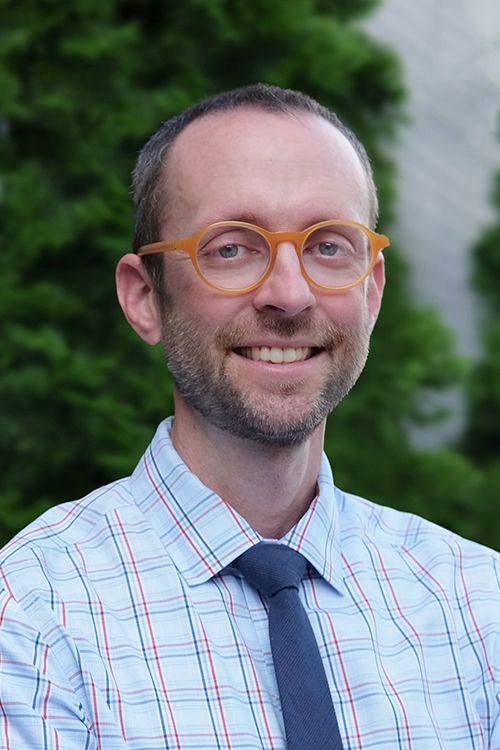 Eric Heintz, Director of High Performance
During his thirteen year tenure as Marist School's head track and field and cross country coach, Eric Heintz led his teams to win a total of 24 GHSA state championships. Marist athletes also secured 32 individual GHSA State Championships during this time. Also a history teacher at Marist, Heintz received the 2017 Goizueta Chair of Excellence recognizing innovative teaching, high standards of professional development, promotion of cross-curricular understanding and global interest and involvement in student extracurricular activities.
Additional Information
Parent's Informational Guide
To learn more about what to expect during the cross country season and how to prepare for practice and competitions, please review the team parent's guide click here

Team Code of Conduct
Each team member as well as one of their parents/guardians must sign and submit the code of conduct form to the team's coach click here
Team Accomplishments
Since 2017 Atlanta Track Club Youth Team members have recorded:

16 top 3 State Championship finishes
22 top 10 State Championship finishes
7 top 10 National Championship finishes
Team Records
To view the team's cross country and track and field records click here

COVID-19 PROTOCOLS

COVID-19 Statement
Atlanta Track Club continues to monitor news and updates surrounding COVID-19 from the Georgia Department of Public Health and the Centers for Disease Control and Prevention. Information from these organizations continues to guide Atlanta Track Club's COVID-19 related safety protocols.
COVID-19 Code of Conduct
Parents/guardians are encouraged to assess their child's health before each practice by checking for the COVID-19 related symptoms such as fever or chills, cough, shortness of breath or difficulty breathing, fatigue, muscle or body aches, headache, new loss of taste or smell, sore throat, congestion or runny nose, nausea or vomiting or diarrhea.
Masks are recommended to be worn by unvaccinated individuals.

Social distancing s encouraged whenever possible between participants, parents/guardians and coaches at practice.
Team members are encouraged to bring their own hand sanitizer to be used during practices.
If Your Child Contracts COVID-19 Or Is Exposed To Someone With COVID-19 Immediately contact the team coach and follow CDC guidelines. For CDC guidelines click here. We will address each case individually.
Frequently Asked Questions
What will athletes do during a typical practice?



Athletes will begin each practice with a team meeting where they will discuss the lesson of the week, which covers topics such as goal setting and hydration best practices. From there, team members will run warmup laps, stretch, engage in running drills and run their workouts.
What should athletes wear to practice?

During warm days, athletes should wear shorts and a t-shirt/singlet to practice. During cold days, athletes should wear layers. Bring warm athletic attire to wear during warmups with shorts and a t-shirt underneath to wear during the workouts.

Who can join Atlanta Track Club Youth Team?

Atlanta Track Club Youth Team is open to all middle school age kids in grades 4-8 who have an interest in being part of a competitive cross country and/or track & field team. The team includes a wide variety of ability levels, from beginner runners to state championship title contenders. Team members train with those who are close to their ability level to encourage a positive, competitive practice experience for all.

What are the competition age divisions?

Postseason youth competitions typically take place in two-year age divisions. These age divisions provide young athletes the opportunity to compete with other athletes of similar ability. The 2019 USA Track & Field age divisions are 9-10 (3K), 11-12 (3K), 13-14 (4K), 15-16 (5K), and 17-18 (5K). Regular season competitions are typically not divided by age. Some competitions do not permit fourth or fifth grade competitors.

Will Atlanta Track Club provide travel to and from practice and competitions for athletes?

Travel for practices and competitions must be provided by the parent or guardian.




How can parents/guardians stay informed?

During the season, team members' parents/guardians will receive weekly emails from their child's coach including information on upcoming workouts and competitions. Parents/guardians will also have access to the team's Facebook group page, which will include team photos and information on a range of topics including nutrition and recovery best practices.

How can parents/guardians support the team?

Parents/guardians are encouraged to support the youth team by cheering on athletes during practice and competitions. Team volunteer opportunities will be included in the weekly team emails.

What kind of shoes should team members wear to practice and competitions?

Team members should wear running shoes during practice and competition warmups. Spikes are recommended during certain practice workouts and competitions, which will be indicated by the team's coach. Most running shoes are fine for sprinters and distance runners to wear, as long as they fit comfortably, but sprinters should wear sprint spikes and distance runners should wear distance spikes. We recommend visiting your local specialty running store and speaking with an employee to learn more about what running shoes and spikes would be best for your child. During competitions, team members should wear their team uniforms and team t-shirt.

What are the qualifying standards for the regular and postseason cross country meets?

There are no qualifying standards for regular season meets including the Georgia Middle School State Championships. The top 30 athletes and top five teams from the Georgia Middle School State Championships qualify for USATF Georgia Association Junior Olympic XC Championships. The top 30 athletes and top five teams from USATF Georgia Association Junior Olympic XC Championships qualify for USATF Region 4 Junior Olympic XC Championships. The top 30 athletes and top four teams from USATF Region 4 Junior Olympic XC Championships qualify for USATF National Junior Olympic Cross Country Championships.