Atlanta Track Club Foundation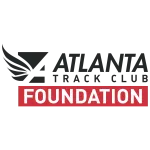 Atlanta Track Club Foundation, established in May 2021, supports the mission and vision of Atlanta Track Club's commitment to creating an active and healthy Atlanta. The Foundation's oversees all fundraising efforts associated with current community programs and general operations as well as seeks to create meaningful partnerships to expand community engagement.
Community Support Program
Throughout the year Atlanta Track Club provides opportunities for non-profit organizations to assist at it's events with event set-up/breakdown and course monitoring as well as warehouse coordination. For this assistance, the Club will provide financial support to help with that organization's mission. If your non-profit organization is interested in this program, please fill out the following form.