2019 ROAD TO GOLD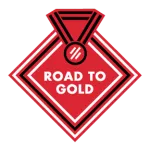 2019 Road to Gold
Introducing the Road to Gold: An Atlanta 2020 Test Event. This 8-mile race will be held one year before the 2020 Olympic Team Trials – Marathon and will be the first chance for Olympic hopefuls, Olympic fans, runners and walkers of all abilities to run on the Trials course. An Olympic Hopeful Division will feature athletes with hopes of winning the gold medal at the 2020 Olympic Games and an open division will give every runner in Atlanta and beyond the unique opportunity chase their "gold" on the same streets that will take six Americans to Tokyo.
View results from the Olympic Hopeful divisions here:
Atlanta Track Club events are held rain or shine. However, the threat of lightning or other severe weather in the vicinity of the event may result in a delay or cancellation. For full details on our event policies, including weather, refunds and cancellations, click here.
Date & Time
Location
Home of the 2020 Olympic Team Trials - Marathon in Downtown Atlanta
Distances
8 Miles (ages 13 & older)
Event Swag
Medal + Commemorative Scarf and Bag
Cost
Road to Gold:
$40 through 11/2/18
$50 through 12/14/18
$60 through 1/15/19
$70 through 2/28/19
$80 Number Pickup/Race Day
5:30 a.m.
Number pickup/event day registration opens
6:30 a.m.
Deadline to register, be timed & in results
7:00 a.m.
Olympic Hopeful field start
7:30 a.m.
8 Mile start line closes
9:00 a.m.
Awards ceremony
OLYMPIC HOPEFULS

The Road to Gold is one of two opportunities for Olympic hopefuls to run on the closed streets of the 2020 Olympic Team Trials - Marathon course. As the 2020 marathon course will be four six-mile loops and a final 2.2 mile loop, this race is designed to cover both loops and mimic the final 8.2 miles of the Trials. Olympic hopefuls from around the nation will be entered in a separate division, which will begin just before the open race. Participants in the Olympic Hopeful Division must be current members of USA Track & Field and United States citizens. Prize money is only available to athletes in the Olympic Hopeful Division.
NOTE: Olympic hopefuls will be given a special registration link. DO NOT register for the event until we have responded to your inquiry.
EVENT DAY REGISTRATION

Cost: cash or credit card only (unless event sells out)
Deadline to register and be timed: 6:30 a.m.
Medal and commemorative item may cannot be guaranteed for those registering on race day.
TIMING & RESULTS

Unofficial results are available online the afternoon of the event. Results are made official approximately two weeks after the event, after all inquires have been processed.
Your timing device for this event is the Chronotrack single use B-tag. In order to receive an accurate time, please confirm your bib is...
Clearly visible on the front of the torso
Unaltered and unmodified (Do not fold or wrinkle)
Pinned in all four corners
Not covered (jackets, fuel belts, etc.)
Atlanta Track Club is a member organization of both the Road Runners Club of America (RRCA) & USA Track & Field (USATF) and adheres to the guidelines and rules of competition in the events Atlanta Track Club conducts & provides.
COURSE

The Road to Gold course is nearly identical to the final loop of the 2020 U.S. Olympic Team Trials -- Marathon, measuring just over eight miles. All mile markers are placed in the locations they will be placed at the actual trials. However, due to construction at Centennial Olympic Park, the start and finish lines are slightly different from the trials course.

Starting near Centennial Olympic Park, the crown jewel of the 1996 Atlanta Olympic Games, participants will make their way through Downtown, Midtown, Old Fourth Ward and Summerhill Neighborhoods. Runners will pass the 1996 Olympic Rings, Georgia Capital, Jackson St. Bridge, Fox Theater, Margaret Mitchell House and Ebenezer Baptist Church.
Course time limit:
2 hours and 16 minutes (17 minute per mile pace)
For the safety and enjoyment of all participants, no headphones, pets, or wheeled conveyances of any kind, including baby joggers/strollers, roller/inline skates, and bicycles, are permitted on the course.
BECOME A MEMBER

Did you know as a member of Atlanta Track Club you receive a discount on all events (except AJC Peachtree Road Race). Join today to begin receiving discounts and the many other benefits of membership!