2021 SINGLETON 4 MILER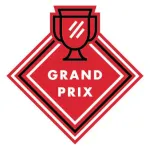 2021 Singleton 4 Miler
Event Announcement: Singleton 4 Miler will be held at Georgia International Horse Park in Conyers on April 3, 2021. This is a new location and date. This will be a TRAIL RACE run on dirt, gravel and grass surfaces. We appreciate your patience as we work to find communities able to issue permits during COVID-19. Please email questions@atlantatrackclub.org if you have any questions.

The Singleton event is named after one of our founding members and a pioneer in road racing, Dr. Tim Singleton. Singleton had a passion for road racing and a vision to create events that celebrated the back of the pack as much as those at the front and a product of that vision is what we now know as the AJC Peachtree Road Race. Dr. Singleton made a significant impact on the health and fitness of the Atlanta community and left an amazing legacy for future generations.

Join us as we honor Dr. Singleton, whether you are participating in this event as part of your training for the AJC Peachtree Road Race or as a part of our Grand Prix Series we look forward to walking and running with you!

The 2021 Singleton 4 Miler is the third event in the 2021 Atlanta Track Club Grand Prix Series.
Date & Time
Location
Georgia International Horse Park, 1996 Centennial Olympic Parkway, Conyers, GA 30013
Distance
Cost
Free for Atlanta Track Club members
$20 for nonmembers

EVENT DAY SCHEDULE
7:00 a.m.
Parking lot opens
7:15 a.m.
Health screening opens
7:30 a.m.
Race number pickup opens
7:57 a.m.
Start waves continue every 3 minutes
10:15 a.m.
Start line closes
COVID SAFETY MEASURES
Atlanta Track Club has adopted specific policies to ensure the safety of all participants, spectators, volunteers and staff. All in attendance are expected to comply with the following policies. Atlanta Track Club reserves the right to ask any attendee to leave the venue should they not comply.

Scheduled start times, 25 runners per wave, every 3 minutes
Mask worn at all times (including warmup) but can be removed while participating in the event but must be put back on immediately after crossing the finish line
Temperature checks upon entering the venue
All participants to bring their own hydration on course social distancing of 6 feet practiced throughout the venue
Complete the Health Screening Questionnaire within 24 hours of attending the event. Be prepared to show e-mail confirmation of completion on your phone at check-in
Course
2021 Singleton 4 Miler Course Map
Course time limit: 1 hour and 20 minutes (20:00 min/mile)
For the safety and enjoyment of all participants, no pets, or wheeled conveyances of any kind, including baby joggers/strollers, roller/inline skates, and bicycles, are permitted on the course.

BECOME A MEMBER
DID YOU KNOW AS A MEMBER OF ATLANTA TRACK CLUB YOU RECEIVE A DISCOUNT ON ALL EVENTS (EXCEPT AJC PEACHTREE ROAD RACE). JOIN TODAY TO BEGIN RECEIVING DISCOUNTS AND THE MANY OTHER BENEFITS OF MEMBERSHIP!