2022 In-Training for Publix Atlanta Marathon and Half Marathon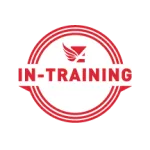 The In-Training for Publix Atlanta Marathon and Half Marathon program is designed for the runners and walkers hoping to improve performance over 26.2 or 13.1 miles and those aiming to complete the distance for the very first time. The program combines structured long workouts with additional midweek sessions to help you reach your goals while training at home, at our midweek workout locations, or at the Atlanta Track Club headquarters for critical long workouts.
The 2021-22 In-Training for Publix Atlanta Marathon and Half Marathon features:
Certified coaches and volunteer Run Leads to guide you while keeping you accountable
Training grounded in science and experience guided by Atlanta Track Club's coaching philosophy
Digital learning opportunities most Tuesday evenings at 8:00 p.m. led by Atlanta's running and walking experts including veteran coaches and racers, medical professionals, and elite athletes
Additional customized training levels to meet your fitness and experience and prepare you for the Publix Atlanta Marathon and Half Marathon
Daily text/email reminders of workouts powered by Final Surge
Online platforms to build community and camaraderie
This training program is intended for both veterans and beginners. For those attempting the distance for the first time, we recommend that all marathon participants have consistently been training 15 or more miles total per week and recently completed a long workout of at least 9-10 miles. We recommend that first time half marathon participants have been consistently training 10 or more miles total per week and recently completed a long workout of 4 miles or more.
Note: This In-Training program does not include entry into the Publix Atlanta Marathon or Half Marathon.
In some cases, the program may be shortened for late registrants. Please email training@atlantatrackclub.org if you are interested in training with Atlanta Track Club but need to reduce the length of the program.
In-Training for Publix Atlanta Marathon and Half Marathon can be completed virtually or a participant may join the in-person, midweek, small group workouts and Saturday long workouts. In-person workouts will begin on Wednesday, January 5 and Saturday, January 8.
DATE & TIME
Program Start:
11/22 -Marathon
12/6 - Half Marathon
DISTANCE
Marathon - 26.2 miles
Half Marathon - 13.1 miles
COST
$135 - Marathon (in-person), $120 - Marathon (virtual)
$125 - Half Marathon (in-person), $110 - Half Marathon (virtual)
TIMELINE
October 8
Registration opens
November 21
Marathon orientation
November 22
Marathon training begins
December 5
Half Marathon orientation, Marathon registration closes
December 6
Half Marathon training begins
December 19
Half Marathon registration closes
January 5
In-person midweek workouts begin
January 8
In-person group long workouts begin
LOCATIONS
These will begin on Wednesday, January 5.
Wednesday Workout Locations:
Participants select their preferred Wednesday locations during registration. Participants should arrive 15 minutes early to warm up and stretch for both Saturday and Wednesday workouts.
Saturday Workout Location:

Atlanta Track Club Headquarters, 201 Armour Drive - 7:30 a.m.

Midweek Workout Locations:
Decatur, East Lake Marta Station (West Howard side), 2260 College Ave, Wednesdays - 6:30 p.m.
Fowler Park, Cumming, Wednesdays - TBD
Peachtree Middle School, Track, Dunwoody, Wednesdays - TBD
Piedmont Park with Coach Amy, Active Oval, Wednesdays - 5:45 p.m.
Riverside Park, Roswell, Wednesdays - TBD
Swift Cantrell Park, Flag Poles, Kennesaw, TBD
More to be added soon!
Locations subject to change based on demand and participation.
COST
Marathon

In-Person - $135.00
Virtual - $120.00
Half Marathon
In-Person - $125.00
Virtual - $110.00
Refund Policy: registration is non-refundable* and non-transferable.

Refunds for medical reasons may be accepted and must be submitted with a physician's letter prior to the close of registration. A $25.00 processing fee will be retained.
ORIENTATION
We will kick off the program with an hour long online orientation in which Coach Amy will discuss the program's routines and expectations, explain Final Surge and its benefits, and answer your training questions. Marathon - Sunday, 11/21 at 7:00 p.m., Half marathon - Sunday 12/5 at 7:00 p.m..
COACHES

Amy Begley, Atlanta Track Club, Lead Coach - In-Training Programs, Lead Coach - Olympic Development Team, 2008 Olympian - 10,000m Eric Heintz, Atlanta Track Club, Director - High Performance
EDUCATIONAL TOPICS
Footwear
Nutrition and hydration
Injury prevention
Prehab/rehab
Recovery
Goal setting
Race day nerves
Course strategy
Sports bra basics
Heart rate training and effort-based training
GUESTS AND SPEAKERS
Alissa Pallidino, MS, RDN, LD, ACSM-CPT
Dr. Josh Glass, CCSP, Georgia Sports Chiropractic
Dr. Kacy Senders, PT, DPT, OCS, Precision Performance and Therapy
Kelsey Smith, MS, RDN, LD
Dr. Perry Julien, DPM, Atlanta Foot and Ankle Center
Veteran Run Leads
Olympian and coach Amy Begley
High Performance Director Eric Heintz
Local running specialty stores and more!
Frequently Asked Questions

Technology
I am not technologically savvy. Will I be trained on how to use all of the digital tools in the program?

Yes! Orientation, online videos, downloadable documents, and more will take you through the process step-by-step to maximize your experience.
Customization and Coaching
What do you mean by customized or individualized coaching?
The program offers a variety of training levels based on mileage, experience, and goals. The program also provides the tools to customize your paces for easy runs and walks in addition to harder workouts such as tempos and speedwork. Participants have the ability to move training days based on their work and life schedules. While a certified coach will look after your training and keep you accountable, it is not a one-on-one coaching program with unlimited access to the coach.
Are there opportunities for interactions with coaches?
Yes! Tuesday evenings often feature online education sessions including opportunities for questions and answers. Coaches and Run Leads, experienced volunteers who assist with the program, are also present at midweek workout locations for in-person conversations. Finally, there are plenty of opportunities at the Saturday long workouts to talk with coaches or Run Leads. Your coach will also be available through email and in certain circumstances by phone.
Will I be able to schedule weekly one-on-one calls with my coach?
No, but you do have digital correspondence and access at midweek workouts, online educational sessions and our in-person long workouts. In some situations, phone calls may be the most appropriate and efficient form of communication.
Group Training
Are group interval/speedwork sessions included with this program?
Yes! Our midweek workouts will begin January 5 at locations around Atlanta.
Are supported, group long workouts sponsored by Atlanta Track Club included with this program?
Yes! Our long workouts begin on January 8 at Atlanta Track Club headquarters.
General
Once I sign up for In-Training how long does it take before I receive my plan?
A day or two after you register and accept your invitation to Final Surge, a coach will upload your training plan. Our coaches review each individual registration for the participant's experience, current training, goals, and preferred level before manually implementing the plan that best fits your unique needs.
What weekly mileage and long run will I begin with at the start of the program?
To maximize your benefit from the program, it is encouraged that all participants be actively training prior to the program beginning. The first week of prescribed training will be around the following levels:
Level I: 10+ miles per week, long - 4 miles (half marathon only)
Level II: 15-22 miles per week, long - 5 miles (half marathon), 11 miles (marathon)
Level III: 30 miles per week, long - 7 miles (half marathon), 13 miles (marathon)
Level IV: 40 miles per week, long - 9 miles (half marathon), 14 miles (marathon)
How do I determine my paces for workouts, training runs or walks?

There is a two step process. First, In-Training utilizes an Indicator Run or recent race result to determine your current fitness. An Indicator Run is a race effort that acts as a starting point for the program. In-Training then uses a proprietary
pace calculator
to derive your training paces in order to maximize your benefits from the program.
Where should I run?
Runner and walkers have individual likes and dislikes for training locations. While Atlanta Track Club can recommend popular locations throughout the metro Atlanta area, it is important to find safe routes near your neighborhood to maintain consistent training. Shaded streets with sidewalks and few intersections are best or dedicated paths devoted to pedestrian traffic. Using tools such a
RunGo
,
MapMyRun
, and
gmap-pedometer
can be useful in determining good routes. We also encourage talking with Run Leads and other participants for local recommendations.
I did not reach the prescribed mileage for a day or week. Should I adjust my paces or workouts?
You do not. Most of your workouts are for a specific amount of time and the mileage is an estimate. If you are over or under by a small amount it is okay. Consistency of effort and training are more important. Some days, specifically your longer workouts, the total mileage is the priority. These are typically your Saturday workouts.
MEMBERSHIP

Did you know as a member of Atlanta Track Club you receive a discount on all events. Join today to begin receiving discounts and the many other benefits of membership!