2022 In-Training Spring Beginners 5K Program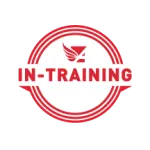 Registration opens November 11!
The In-Training Spring Beginners 5K Program is designed for participants hoping to finish their first 5K, the Publix Atlanta 5K! The program is intended for both runners and walkers and combines structured workouts while training at home, at satellite locations and together at the Atlanta Track Club headquarters.
It is free to all those who have a current Atlanta Track Club Membership, but it is limited to the first 60 registrants. If you are not yet a member, you can become one here for just $35 as an individual or register for this program as a non-member for $50.
Location

Cost
Members - FREE!
Non-members - $60 (in-person), $50 (virtual)
The In-Training Spring Beginners 5K Program features:
Certified coaches and volunteer Run Leads to guide you while keeping you accountable
Training grounded in science and experience guided by Atlanta Track Club's coaching philosophy
In-person, midweek practices throughout the Atlanta area
In-person, Saturday practices at Atlanta Track Club Headquarters
Digital learning opportunities most Tuesday evenings at 8:00 p.m. led by Atlanta's running and walking experts including former beginners who have been in your shoes, veteran coaches and racers, medical professionals, and elite athletes
Daily text/email reminders of workouts powered by Final Surge
Online platforms to build community and camaraderie
Virtual options to train at home
This training program is intended for beginners aiming to complete their first 5K. While participants do not have to be consistently exercising prior to the program, all participants must be cleared by a medical professional that they are well enough to train.

Note: This In-Training program does not include entry into the Publix Atlanta 5K. Register for the race here.
In some cases, the program may be shortened for late registrants. Please email training@atlantatrackclub.org if you are interested in training with Atlanta Track Club but need to reduce the length of the program.
Timeline
November 11
Registration opens
January 3
Training begins
January 5
Midweek workouts begin
January 8
In-person Saturday workouts begin
Locations
Midweek Workout Locations: Piedmont Park with Coach Amy, Wednesdays at 6:00 p.m. and two other locations based on proximity to participants
Saturday Workout Location: Atlanta Track Club Headquarters, 201 Armour Drive, Atlanta, GA 30324
Cost
Members - Free! Non-Members - $50. Limited to 60 participants.

Orientation
We will kick off the program with an hour long online orientation in which Coach Amy will discuss the program's routines and expectations, explain Final Surge and its benefits, and answer your training questions. Sunday, 1/2 at 7:00 p.m.

Coaches
Amy Begley, Atlanta Track Club, Lead Coach - In-Training Programs, Lead Coach - Olympic Development Team, 2008 Olympian - 10,000m
Eric Heintz, Atlanta Track Club, Director - High Performance

Eden Meyers, Atlanta Track Club Elite Athlete, Assistant Coach - In-Training Programs

Membership
Did you know as a member of Atlanta Track Club you receive a discount on all events. Join today to begin receiving discounts and the many other benefits of membership!