Grand Prix 1500m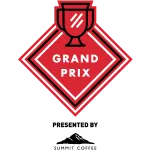 Join us for a run and kick off track season under the lights at Atlanta International School! In the third event of the Grand Prix Series presented by Summit Coffee, participants will test their speed and strength in the 1500m, 3 & 3/4 laps, around the track.
Join Atlanta Track Club or renew your membership to participate in this event for FREE. 2023 Atlanta Track Club memberships must be active for the member price to apply to 2023 events and programs. Click here to join or renew.

Atlanta Track Club events are held rain or shine. However, the threat of lightning or other severe weather in the vicinity of the event may result in a delay or cancellation. For full details on our event policies, including weather, refunds and cancellations, click here.

Date & Time
Wednesday, April 19, 6:15 p.m.
Location
Atlanta International School
2890 N Fulton Dr NE
Atlanta, GA 30305

Distance
Cost
Free and exclusive to Atlanta Track Club members
Event Schedule
6:15 PM
Number Pick Up Opens
7:35 PM
Heats every 10 - 15 Mins
Registration
Deadline to register - online through 11:59 p.m., April 18, 2023
Registration will be capped at 250 participants
Grand Prix Series races are exclusive to Atlanta Track Club members, learn more about membership here
Heat Assignments
All heats will be assigned by estimated finish time. In registration please enter your predicted MILE finish time, do not enter a predicted 1500m time.
We will use this time to place you within your appropriate heat. Heat assignments will be released on April 18 with estimated start times.
Become a Member
Atlanta Track Club's get access to exclusive races and events, discounts on all Club events and programs and benefits from our partners. They also get guaranteed entry and preferred wave placement in the Atlanta Journal-Constitution Peachtree Road Race. Join today!

Event Sponsors
a screenshot of a video game