Northside BeltLine 3K - 5K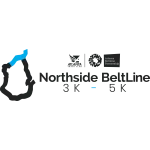 Atlanta's favorite running and walking destination and Atlanta's historic running and walking organization are teaming up to bring races back to the BeltLine. The first stop of the series takes us to the Northside near Bobby Jones Golf Course.
Atlanta Track Club events are held rain or shine. However, the threat of lightning or other severe weather in the vicinity of the event may result in a delay or cancellation. For full details on our event policies, including weather, refunds and cancellations, click here.
Check out the next stops in the series:
Westside BeltLine 5K - 8K - July 15
Eastside BeltLine 3K - 10K - November 4
DATE & TIME
LOCATION
Northside BeltLine
EVENT SWAG
Short sleeve adidas shirt
3K COST
- $20 through 2/5/23
- $25 through 4/3/23
- $35 through 4/14/23
- $40 on event day
5K COST
- $30 through 2/5/23
- $35 through 4/3/23
- $45 through 4/14/23
- $50 on event day
BECOME A MEMBER
Atlanta Track Club's get access to exclusive races and events, discounts on all Club events and programs and benefits from our partners. They also get guaranteed entry and preferred wave placement in the Atlanta Journal-Constitution Peachtree Road Race. Join today!
EVENT SPONSORS
a logo with a black background