Singleton 20K Relay & Grand Prix Awards Finale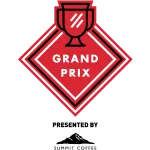 Atlanta Track Club is proud to present the Singleton 20K Relay as the finale of the Grand Prix Series presented by Summit Coffee. This final event will celebrate community and camaraderie as we wrap up the year and get ready for 2024. Members will compete across 20K in teams of Two or four with each member running at least a 5K. Following the event, member & volunteers can enjoy food and refreshments courtesy of Monday Night Garage as we prepare to celebrate all our volunteers and Grand Prix award winners.
*Only team captain should register using the link below. All others should contact their team captain for a unique registration link.
Join us for a fun social event to celebrate an end to the 2023 year!
Date & Time:
December 2, 2023
Race Start - 8:30 a.m.
Volunteer Awards - 9:00 a.m.
Grand Prix Awards - 11:00 a.m.
Location:
933 Lee St SW, Atlanta, GA 30310
Distance:
20K, 4 runners each complete 5K
20K, 2 runners each complete 10K alternating
Event Swag:
Team baton
Beer & food ticket per runner
Beer & food ticket per All-Star Volunteer
Cost:
Free to members: team captain must be a member
Registration Closes:
Saturday, December 2 at 8:00 a.m.
Race Schedule
7:15 AM
Number Pick Up Opens
COURSE
Course time limit:
3 hours (15:00 min/mile, 45:00 avg per runner)
For the safety and enjoyment of all participants, no pets, or wheeled conveyances of any kind, including baby joggers/strollers, roller/inline skates, and bicycles, are permitted on the course.
Registration
Cost: Free for Atlanta Track Club members; Team captain must be a member in order to register
Registration Instructions:
A designated team captain must register and create a team
Team captain must login to their participant account
Email invitations to team members from their participant account
Team members register through the link provided
Team Rules:
Minimum of two people per team
Mixed teams must include a minimum of 2 females (1 male/1 female, 2 male / 2 female)
Timing
Unofficial results available online the afternoon of the event. Results are made official approximately one week after the event, after all inquires have been processed.
Your timing device for this event is the Chronotrack single use B-tag, it will be placed inside your team baton. The baton must cross the finish line and be handed to the next runner, then cross the official finish time in order to receive a time.
Atlanta Track Club is a member organization of both the Road Runners Club of America (RRCA) & USA Track & Field (USATF) and adheres to the guidelines and rules of competition in the events Atlanta Track Club conducts & provides.
Become a Member
Members of Atlanta Track Club get to participate in 7 free events throughout the year! They also receive discounts on all events and programs as well as guaranteed entry into the Atlanta Journal-Constitution Peachtree Road Race!