Wingfoot Night of Champions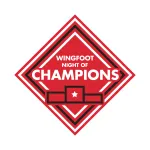 Wingfoot Night of Champions will see Georgia's best jumpers, throwers and runners go head-to-head, under the lights at Georgia Tech's Griffin Track & Field Facility on Saturday, May 20 to determine the best athlete in the state across 14 disciplines. The meet follows the legacy and tradition of the former Meet of Champions with many of the coaches who made that meet a success, lending their time and expertise to the new meet.
This event is open only to Georgia High School athletes. The season's Georgia state champions receive guaranteed entry in their respective disciplines. Remaining spots will be filled by athletes who achieve the meet's qualifying standards linked below. Each event will be capped at 16 athletes.
Atlanta Track Club events are held rain or shine. However, the threat of lightning or other severe weather in the vicinity of the event may result in a delay or cancellation. For full details on our event policies, including weather, refunds and cancellations, click here.



Date & Time
May 20, 2023
5:00 p.m.
Location
Georgia Tech's Griffin Track and Field Facility
940 Fowler St NW, Atlanta, Ga 30318
Cost
Invited Athletes - Free
Spectators - $10 at Gate (Cash or Card)
Qualification
Up to 16 athletes will compete in each of the 14 events. There are two ways to qualify to compete
All State champions will receive guaranteed entry into their events
Achieve the Auto qualifying standard
Achieve the minimum qualifying standard*
*Athletes who achieve the minimum qualifying standard must register for the event on ga.milesplit.com, but this does NOT guarantee their selection into the event.
Registration & Selection
Athletes who achieve the minimum qualifying standard may register for the event prior to the Georgia State Championships. Completing the registration form only confirms your intent to compete, but does not guarantee your selection. Only Georgia state champions and Auto qualifiers received guaranteed entry. Minimum standard qualifiers will fill the remaining field of 16.

*All competitors must reside in Georgia to qualify

Steps to Compete:
Achieve the minimum or auto standard in your event
Register to compete on ga.milesplit.com
Await the state championship qualifiers (guaranteed entry)
The remaining spots will be selected based on season best to fill the field up to 16 athletes
Initial start lists will be announced on May 17, alternates will be notified if athletes scratch by May 18.
Event Schedule
The event schedule is subject to changes.
Field Events - 5:00 p.m.
Track Events - 6:00 p.m.
*Events are two heats/flights except the 1600m & 3200m races
Become a Member
Did you know as a member of Atlanta Track Club you receive a discount on all Atlanta Track Club events? Join today to begin receiving discounts and be a part of Running City USA.

Event Sponsors
a logo with a black background