2023 PUBLIX ATLANTA KIDS MARATHON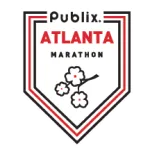 The youth portion of Publix Atlanta Marathon Weekend will show kids what it means to be part of a big city marathon. Held on the same weekend as the 2024 Atlanta's Marathon Weekend, this festival of races gives children the chance to get out, get active, and get acquainted with running in Running City USA.
Kids can also have some fun in our Track & Field Zone, where they can run, jump and throw. Grab your RUN JUMP THROW stamper card, and get your stamp by visiting all the track & field stations, which include mini hurdles, standing broad jump, foam javelins and more! We look forward to seeing you there.

DATE & TIME
February 24, 2024
LOCATION
Centennial Olympic Park, 265 Park Ave NW, Atlanta, GA 30313
DISTANCE
5K (ages 8 and up)
3K (ages 7 to 14)
50M Dash (ages 14 and under)
EVENT SWAG
Short sleeve adidas T-shirt
Medal
COST
5K:

$30 through 6/4/23

$35 through 7/31/23
$40 through 12/30/23
$45 through 2/23/24
$50 at Expo/onsite
3K:

$20 through 2/22/24
$30 at Expo/onsite
50M Dash:

Free with a kid's 5K or 3K registry
$20 through 2/22/24
$25 at Expo/onsite
Did you know as a member of Atlanta Track Club you receive a discount on all Atlanta Track Club events? Join today to begin receiving discounts and be a part of Running City USA.