ALL COMERS TRACK & FIELD MEET SPONSORED BY COMCAST BUSINESS - WEEK 2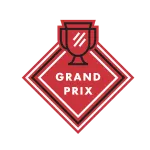 All Comers Track & Field Meet sponsored by Comcast Business - Week 2
Results from Tuesday evening's Grand Prix and Invitational events

Women's 400m Results_By Age Time
Men's 400m Results_By Age Time
Women's & Men's Invitational Results_400m & 5K
For results inquiries please contact, results@atlantatraclub.org.
Spring is track season, and Atlanta Track Club heads to the oval for the All Comers Track and Field Meets sponsored by Comcast Business continuing Tuesday, May 12 and continuing each Tuesday evening starting at 5:30 p.m. through June 16 at the Emory University track adjacent to the Woodruff Physical Education Center.
With All Comers, the name says it all: they are open to everyone, no prior experience or team membership required. It's a great chance to learn about this branch of the sport, get some fun exercise, or work on sharpening your skills. With a range of participants from toddlers to Olympians, it's fun to watch as well.
**PLEASE NOTE you only have to register for All Comers once each season. If you are unsure if you have already registered, please click the "Confirm Registration" button below and check before registering. **
This weeks All Comers will also feature the Grand Prix 400m. This event will be timed and included in the 2015 Grand Prix Series standings. This is the sixth event in the 2015 Grand Prix Series. Registration for the 400m Grand Prix event will be separate from All Comers registration and can be found below under the Registration section.
DATE & TIME
May 12, 5:30 p.m.
LOCATION
Emory University Track, adjacent to the Woodruff Physical Education Center
DISTANCE
COST
EVENT DAY SCHEDULE
5:15 p.m.
Field Events warm-up
8:00 p.m.
Registration/check-in closes
8:30 p.m.
Final event begins
REGISTRATION

Participants are only required to register one time for the entire series. If online is not an option, registration forms will be available on site. Race day registration and athlete check-in will open at 4:30 p.m. All participants are asked to register/check-in at the entrance to the track off of Eagle Row (across from the Peavine Parking deck) at least 30 minutes before their first event in order to receive a wristband each week showing they are officially registered.
Atlanta Track Club members wishing to take part in the TIMED 400m as part of the 2015 Grand Prix Series MUST pre-register for the 400 Meter Dash and in order to be included in the Grand Prix results - no race day registration will be available for these events. Please note that registering for the timed Grand Prix track events is in addition to the general registration required for every 2015 All Comers participant. Registration for the Grand Prix 400m closes Sunday, May 10 at 11:59 p.m.
TRACK EVENTS

Due to time constraints, not all running events are contested at every meet; see the schedule below for a complete event listing. Heats for the running events are based on predicted times, gender and age groups.
All participants should report to the start line of their event for check-in. Events can begin as much as 20 minutes ahead of schedule.
5:30 pm - Racewalk (400m, 7 & under/1500m, 8+)
5:30 pm - Hurdles*
6:00 pm - Parent-Child /Coach-Athlete Relay
6:20 pm - 4x100m Relay
6:45 pm - 50m (10 & under)
7:00 pm - 100m
7:30 pm - 400m (Invitational M/W)***
7:35 pm - 400m
8:05 pm - 400m (Grand Prix Event M/W)**
8:50 pm - 5000m (Invitational M/W)***
9:30 pm - 3000m
*110m for M 15-49, 100m for M13-14 & 50-69, F 13-39, 80m for M 70 , F 40 & Youth 12 & under
**Grand Prix event, Atlanta Track Club members only
***Invitational only, participants must meet standard
FIELD EVENTS

All field events begin with youth sections followed by adults (except high jump which begins with higher heights).
5:30 p.m. - Long Jump (followed by Triple Jump), Shot Put, High Jump
5:30 p.m. - Pole Vault (5:15 p.m. - 5:30 p.m. warm-up)
EVENT ADDRESS

Emory University Woodruff Physical Education Center (26 Eagle Row, Atlanta, GA 30322)
PARKING

Parking is available in the Peavine parking deck adjacent to the track; very nominal fees may apply. The Peavine parking deck opens at 4:00 p.m.
EQUIPMENT

Blocks, relay batons, and shots are provided courtesy of Emory University; vaulters need to bring their own poles. Track spikes are not required.
INVITATIONAL EVENTS

New this year, All Comers will feature a series of invitational events on May 12 and June 2. These events will provide an opportunity for elite athletes to showcase their talent. Other participants and spectators can watch and cheer on top local talent as they compete in select events.
This week's invitational events include the 400m, 5000m and high jump for both men and women. Events will be sanctioned and include fully automatic timing. For more information, email trackandfield@atlantatrackclub.org.
KILOMETER KIDS DECATHLON

Kids of all ages will have a chance to win some great incentive prizes based on the number of events they participate in over the seven weeks of the All Comers series. Several of Atlanta Track Club's Kilometer Kids groups/schools will use the All Comers meets to log extra miles toward their goal of running 26.2 miles over 11 weeks each spring.
RESULTS

While all events are hand timed, results are not recorded for All Comers event. Results will be available for Grand Prix and Invitational events.
QUESTIONS

BECOME A MEMBER

Did you know as a member of Atlanta Track Club you receive a discount on all events (except AJC Peachtree Road Race and Run Around the Park Relay). Join today to begin receiving discounts and the many other benefits of membership!