Last year's Wingfoot XC Classic Girls Championship Race marked the first time a runner from out of state was able to claim an individual crown in Cartersville, as Knoxville's Niki Narayani cruised to an impressive win. This year, a cadre of Georgia girls will look to wrest the title back into Georgian territory - three have run just under 18 minutes, while a fourth is on the precipice of doing so, meaning this should be a fast, tight race for the title. Who will end up on top? Check out this preview to get yourself acquainted with the contenders before the race.
The Top Contenders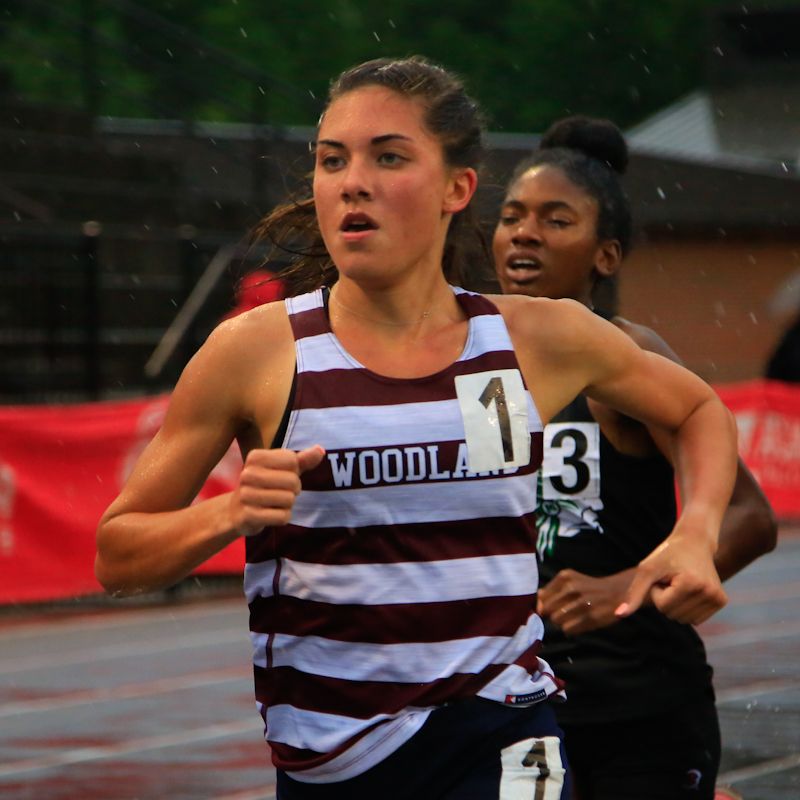 With the fastest time in Georgia thus far this season, McKenna Trapheagan comes into Friday night's race as the clear favorite. The reigning 5A Cross Country champion, Trapheagan has posted a 17:49 en route to an undefeated start to the season at the Ridge Ferry Invite, Run at the Rock, and the Mustang Invite. The intrigue this weekend lies in the fact that this will be the first time Trapheagan will have to take on serious competition, making Cartersville a fascinating glimpse at her ability to race and hold off challengers.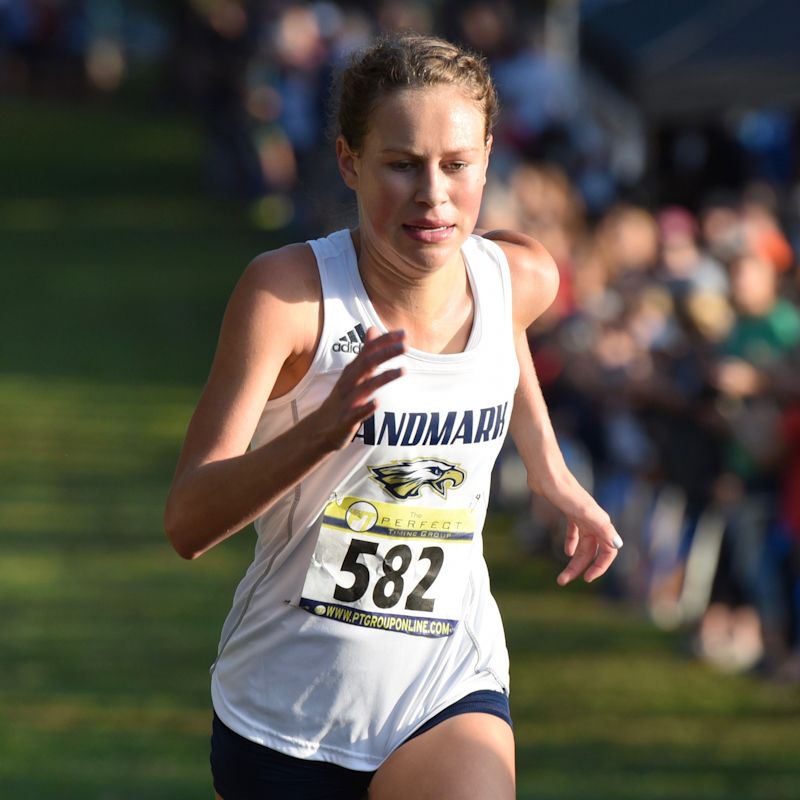 The two leading contenders to knock off the Woodland High School star are Mackenzie Walls from Veterans High School and Erin Fegans from Landmark Christian School. Walls heads up to this race from South Georgia with a great opportunity to race the best of the best in Georgia and put her name on the map for the 2019 season. Coming in with a time of 17:51 that she ran all alone out in front, Walls will be looking to prove she has what it takes to hang with some of the top runners in the state.
Fegans is the other member of this field who has broken 18 minutes. No stranger to the Wingfoot XC Classic, the senior finished in second at the Warpath Invitational in 17:58 and has proven time and again throughout her career that she will stay attached to the leaders and be part of the action at the end of the race. Looking to finish off a distinguished cross country career for herself and her family, a victory in Cartersville would be a signature achievement as part of her final season.
At Warpath, Fegans was able to edge out St. Pius X senior Morgan Vaden for second place. Vaden, who came just shy of breaking 18 minutes at that race, certainly will come into Wingfoot with redemption on her mind. She's previously finished fourth at the Mobile Challenge of Champions this season, and boasted the 7th fastest 3200m time in the state last spring, suggesting she has the speed and the strength necessary to stick with the top group on Friday night.
The Chase Pack
Coming in from Alabama looking to eke her way onto the podium will be Samantha Rogers of Auburn High School. Earlier this season, Rogers led her team to a win at the Starr's Mill Panther Invite, and she'll be looking to do the same by securing maximum points for her Tiger squad. Having never run at Wingfoot before, this race will be a fun test for the senior to tester herself against some of Georgia's best.
A further trio of Georgia seniors will be looking to make a splash at Wingfoot, including Cambridge High School's Ashley Sechrest. One of the top returners in 6A, Sechrest is on a mission to win a state title this fall, and she's kicked off that campaign with a few impressive finishes to start the season. She's run 18:36 at the Bob Blastow Early Bird Invitational and will be expecting a speedier time as she hunts down a top five spot.
Joining her in that trio striving for the top five will be Grace Ellsworth, who earlier this season claimed the Cobb County Championship with a speedy time of 18:57. Ellsworth has proven she is one of the top contenders in 7A before, and has experience facing off against a number of the girls in this field. The Hillgrove senior led her squad a team title that day, and will be a key part of their hopes to get on the podium in the team competition at Wingfoot.
Lurking, however, will be Reagan Mahoney of Atlanta International School, who has three wins already this season at Wesleyan, the Covered Bridge Run, and the Milton Invite. Mahoney has shown her strength as one of the toughest runners in the state throughout her career, and the senior is a strong dark horse candidate to put in a podium showing on Friday night.
Finally, looking to take down this slew of veteran racers will be Brooke Tyll. Coming from Brentwood, TN, Tyll is unquestionably the top young runner in the field - she's consistently placed in the top three of every race this season as a freshman. Wingfoot will mark a great milestone in her career as she squares off against such a deep and experienced field of runners, and the Brentwood runner will look to hang with the top pack and best her season PR of 18:50.
Watchlist:
Hannah Minuitti - Blessed Trinity
Mari Cagle Lockhart - Daniel High School
Makenna Calbert - Etowah
Laney Doster - Jones County
Anna Filipek - Cambridge
Sarah McCartney - Archer