With a stacked pack of individuals out in front, the Championship Girls race at the Wingfoot XC Classic promises to be a thrilling tie in which teams are scrapping for every point possible. Will a local team take the title? Will Marietta be able to somehow defend their crown? These questions will be answered Friday night, but for now get set with a preview of the teams vying for supremacy.
The Contenders
Earlier this fall, the Lady Tigers from Auburn High School came onto Georgian soil and laid down a thoroughly dominant display while taking victory at the Starr's Mill Panther Invite. Led by senior Samantha Rogers, this team has rolled through the early part of its schedule after returning four of its top five from their 2018 state championship squad. With a tight pack and Rogers out in front, they will be hard for the local contenders to defeat this Friday.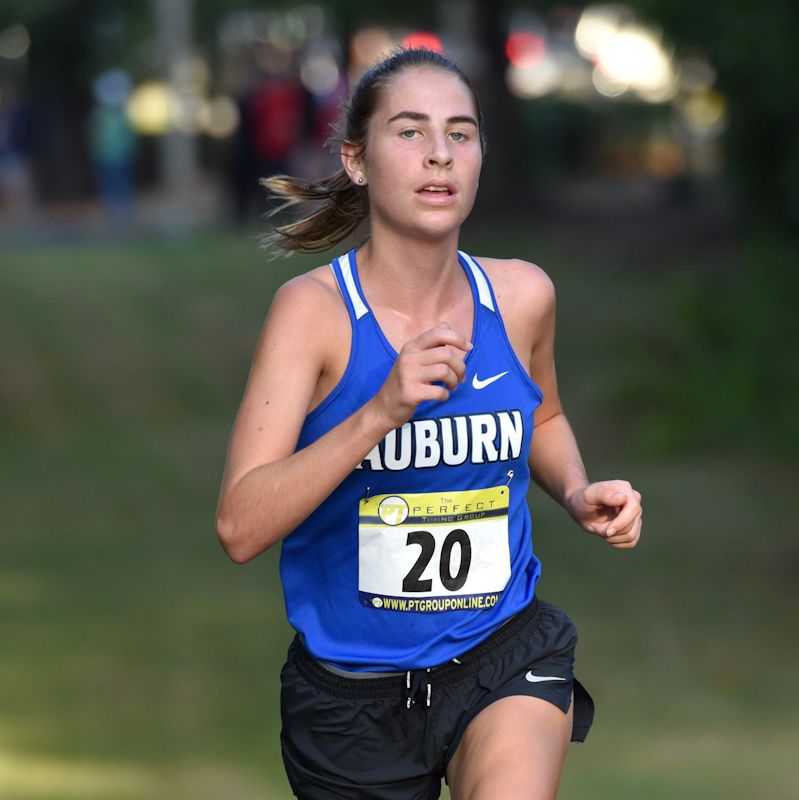 But another team from out of state might have something to say about that, as Brentwood High School come into this race from Tennessee riding an undefeated start to the season. After picking up wins at the Voyles Classic and the Chickasaw Trails Invitational, Brentwood is a clear favorite for a spot on the podium. They're led from the front by a freshman, Brooke Tyll, who has been followed closely by juniors Kaitlyn Vanderkolk and Eden Middelsdorf, creating a tight grouping at the front. With no seniors in the top seven, this team will undoubtedly threaten for future titles - but can the young team put it together now and claim victory?
Marist School will likely be the top Georgian team to try and keep that from happening, as the War Eagles come into this race fresh off an impressive victory at the Warpath Invitational. There, they averaged 19:08 en route to beating St. Pius X by 72 points - they'll need a similarly speedy showing this Friday in order for the always-impressive program to take a win in Cartersville.
The Chase Pack
With their first county title, the Hillgrove Hawks have announced themselves this season as a top contender for the 7A State Championship. Led by senior Grace Ellsworth, this squad scored an impressive win over Marietta and Harrison that puts them in prime position to eke out a podium spot at Wingfoot. Their third through fifth runners will be the key, however: if they can keep their spread low, the team should be able to have success in the deep field this Friday.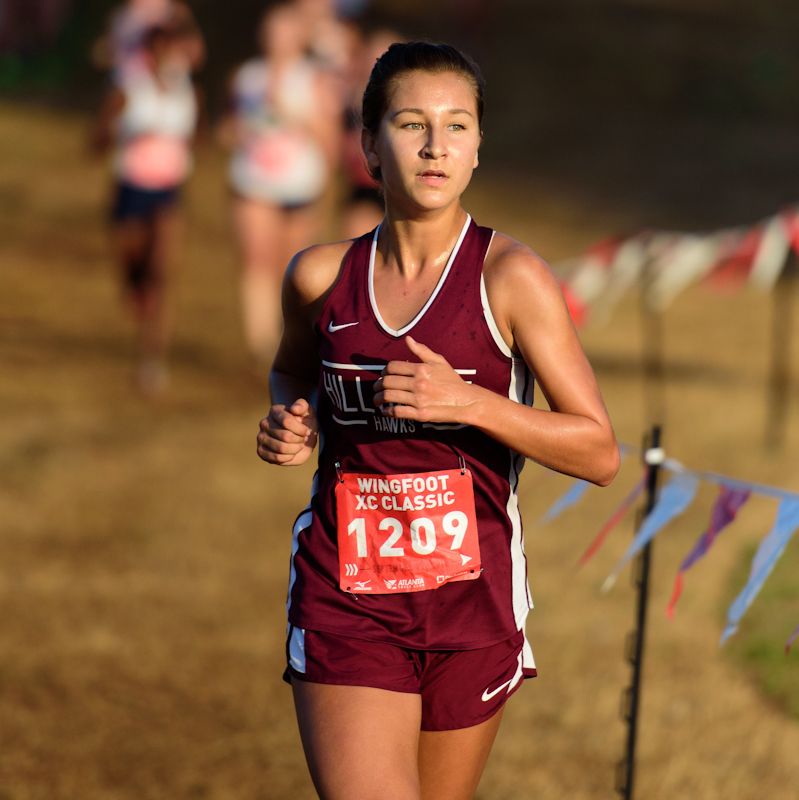 The same issue is at the core of South Forsyth's opportunity to snag a repeat spot on the podium at Wingfoot. The War Eagles are stable out front with Madelynne Cadeau at the helm, but their next four runners can struggle at times to stay together. Thus far they've cruised through victories at the Battle of Atlanta and Covered Bridge, but their second through fifth runners will determine if they can do it again.
Finally, out for some redemption will be the ladies of St. Pius X. After a drubbing at the hands of Marist at Warpath, this squad will look to avenge that loss and knock the Eagles out of the top three. All of the ladies in the top five for the Golden Lions have run under 20:00, and they put together an impressive win in Alabama at the Mobile Challenge of Champions. With a tight pack spread by less than 60 seconds, the rolling hills and flat straights of Wingfoot could give this team a great opportunity to pull a surprise under the lights.