ATLANTA – September 23, 2017 – The evening session of the third annual Wingfoot XC Classic featured 25 middle school teams as well as a free one-mile event for kids and a community 5K. The middle school races came on the heels of some impressive finishes by the high school teams during the morning session including some of the top season performances in the state and even the nation.
Middle School Girls Division (3K)
Clara Heppner (unattached) won the Middle School Girls Division. Heppner broke the tape in 11:10. Coming in second was Woodland Middle Euharlee's Rylee Evans in 11:14. Sofia Rutherford of Nashville Youth Athletics rounded out the top three with a time of 11:30.
The top team in the division were the girls of Alpha Crush, edging out Woodland Middle Euharlee 44 points to 48 points. Dean Rusk Middle School came in third with a total of 148 points.
Middle School Boys Division (3K)
For the Middle School Boys Division, Connor Henson took the top podium spot with his 10:08 finish. Atlanta Track Club's team took second and third with Edward Blaha's 10:29 finish and Eamonn Kenah's time of 10:31.
Atlanta Track Club took home the winner's trophy with a sound lead (25 points). Nashville Youth Athletics came in second with 42 points, and Alpha Crush placed third with 124 points.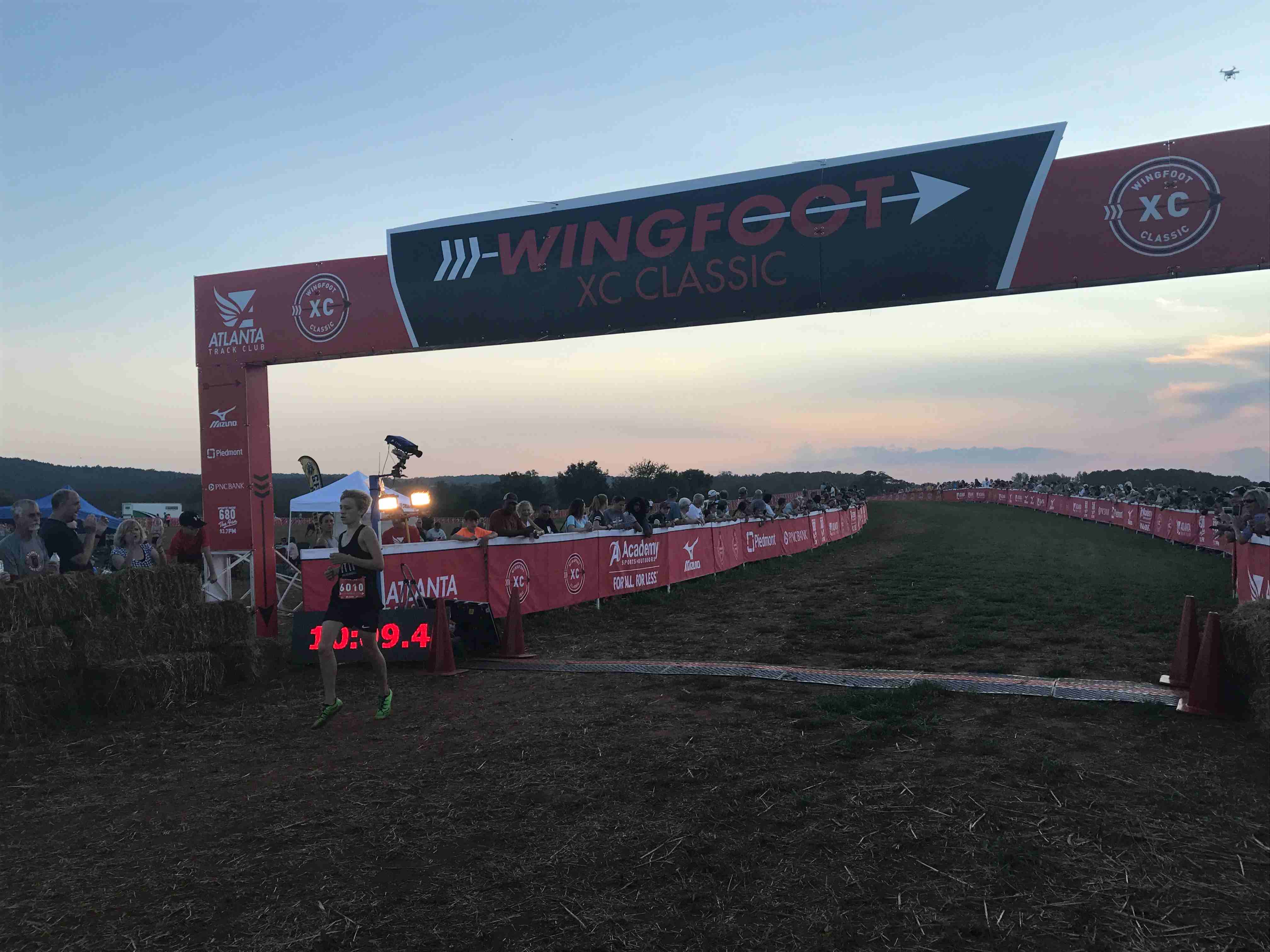 Click here for complete results for all of the 2017 Wingfoot XC Classic divisions.