May 5, 2020 - ATLANTA -- Atlanta Track Club's elite athletes have a new tool to take their recovery routine to the next level. The Club announced a partnership with NormaTec by Hyperice. As part of the multi-year agreement, Hyperice, the world's leading manufacturer of cutting-edge compression systems, will provide products from its PULSE 2.0 Series to the Club's training facility in Atlanta. It will also provide enhanced opportunities for the Club's more than 34,000 members to access the technology through membership benefit programs and event activations.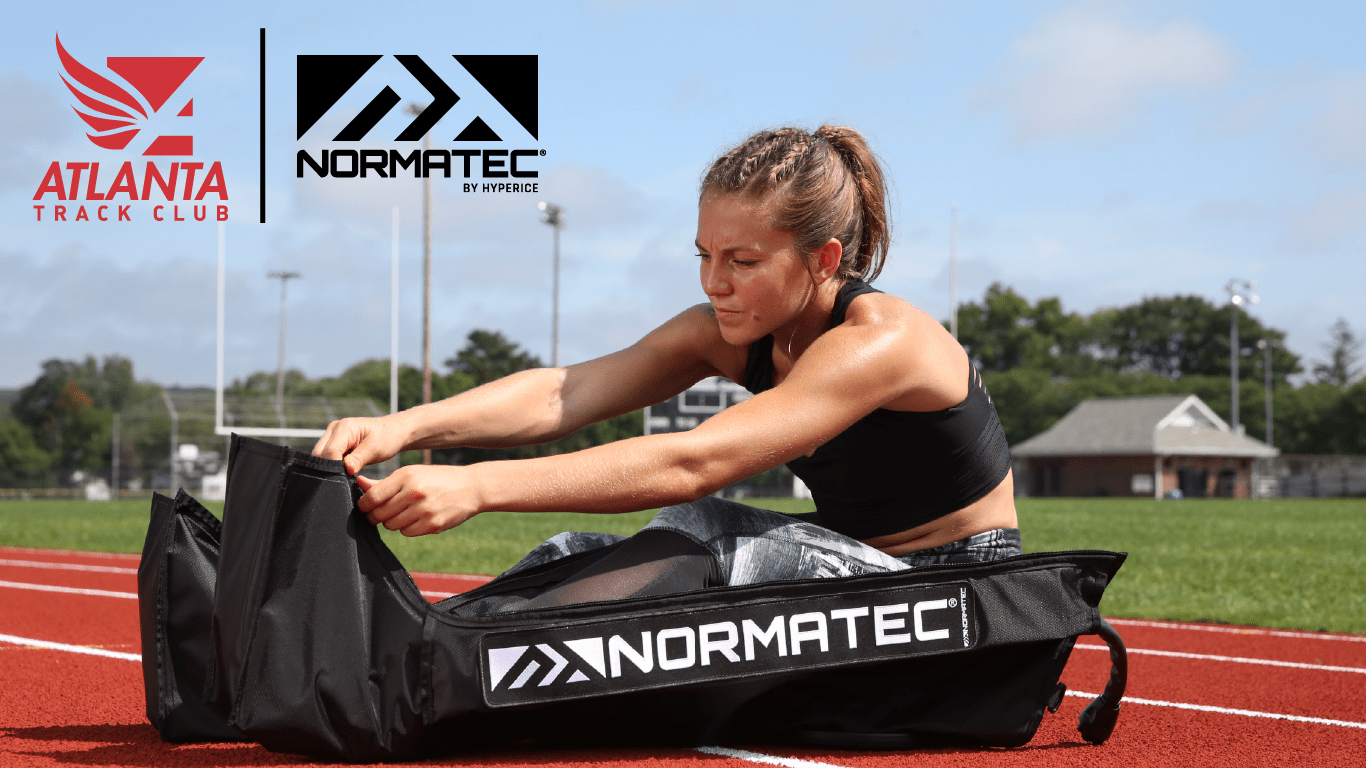 "Atlanta Track Club trains everyone in the runner lifecycle - from beginners to future Olympians," said Rich Kenah, executive director of Atlanta Track Club. "Our athletes' recovery needs demand best-in-class technology. Hyperice delivers just that with the NormaTec PULSE Series."
"We are honored to partner with the Atlanta Track Club," said Gilad Jacobs, founder of NormaTec Recovery and the current Chief Innovation Officer of Hyperice. "Hyperice's world-class NormaTec recovery technology will be a game-changing asset to the Atlanta Track Club runners and enhance their performance daily.We look forward to providing the NormaTec by Hyperice Wellness Experience for the great races and events ahead."
The NormaTec X Hyperice increases circulation to the limbs, helping athletes to recover faster with reduced pain and soreness. Hyperice also includes a comprehensive suite of percussive, vibration, and thermal technology, representing the ultimate product line for warm up, recovery, and muscle maintenance.
With the 2020 Tokyo Olympic Games delayed until 2021, Atlanta Track Club's elite athletes are focused on staying healthy and competition-ready for the still to be determined start of the outdoor track and field season as well as the summer road racing season. Highlights from 2020 thus far include a silver medal performance from Keturah Orji (triple jump) and bronze medal performance from Abraham Alvarado (800m) at the Toyota USATF Indoor Track and Field Championships as well as a top 10 finish from Matt McDonald at the U.S. Olympic Team Trials - Marathon held in Atlanta.