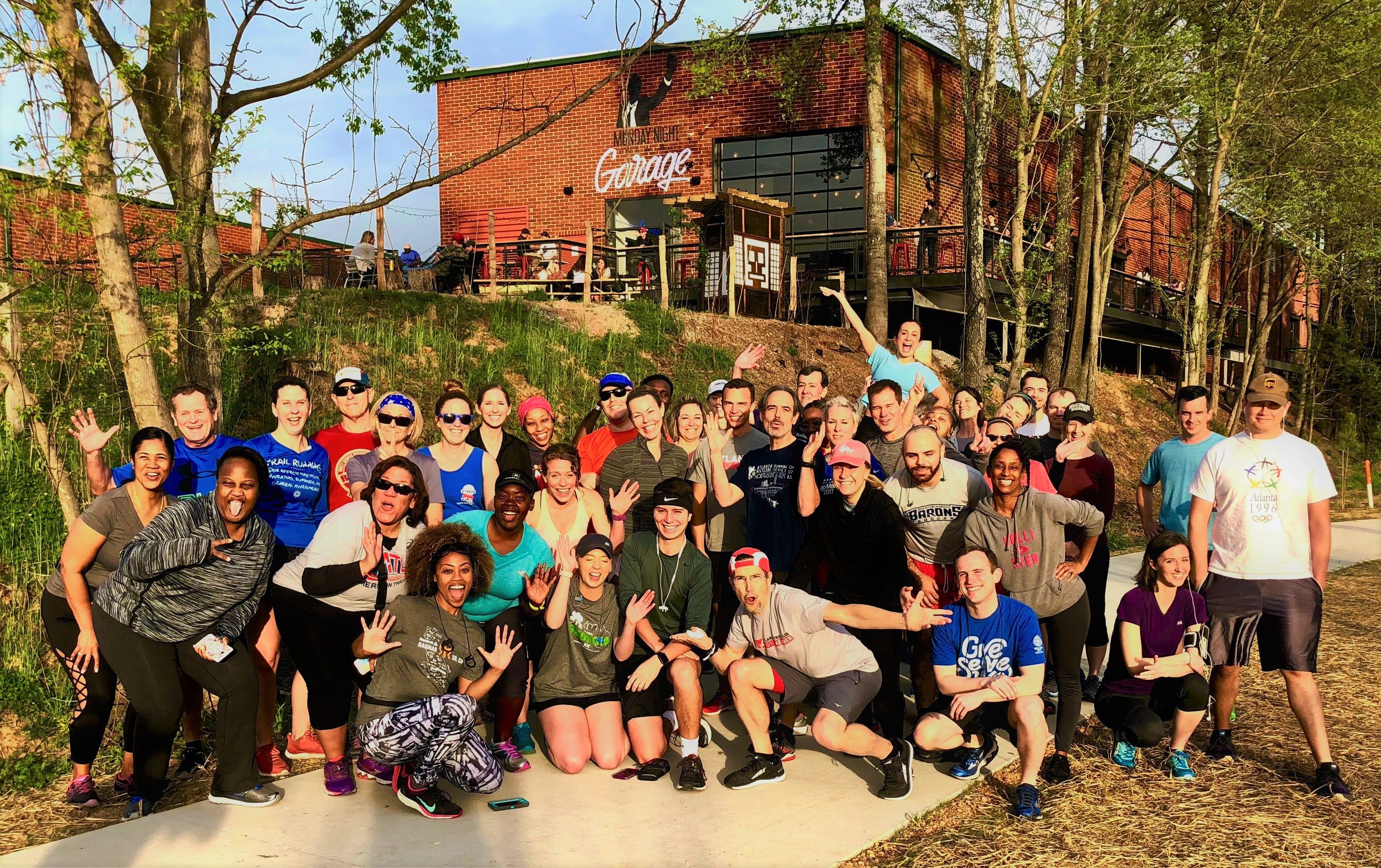 ATLANTA - December 19, 2019 - Runners, walkers, rollers and strollers will have a weekly opportunity to exercise and socialize on the Atlanta BeltLine in 2020. Atlanta Track Club and Atlanta BeltLine Partnership are expanding their collaboration next year to bring free weekly group run/walks tofourdifferent sections of the popular multi-use trail.
BeginningJanuary 2, 2020, Run. Walk. Go! Club group runs will rotate weekly between the Eastside , Westside, Southside and Northside Atlanta BeltLine trails. Runners and walkers will gather in the following locations:
Eastside Trail

First Thursday of the month

New Realm Brewing

550 Somerset Terrace NE #101, Atlanta, GA 30306

Westside Trail

Second Thursday of the month

Monday Night Garage

933 Lee St SW, Atlanta, GA 30310

OR

Lean Draft House

600 Hopkins St SW, Atlanta, GA 30310

Northside Trail

Third Thursday of the month

Black Bear Tavern

1931 Peachtree Road Northeast, Atlanta, GA 30309

Southside Trail

Fourth Thursday of the month

Eventide Brewing

1015 Grant St SE, Atlanta, GA 30315
Gatherings begin at 6:30 p.m. with two to four mile runs/walks beginning at 6:45 p.m. The routes will be designed and guided by staff and volunteers from Atlanta Track Club and Atlanta BeltLine Partnership. Following the run/walk, participants will enjoy food and beer specials as well as raffle prizes like free race entries, Atlanta Track Club apparel and Atlanta BeltLine merchandise.
"The expansion and accessibility of the BeltLine is a big part of why Atlanta is Running City USA," said Rich Kenah, Atlanta Track Club's Executive Director. "We are excited to be able to facilitate these opportunities for runners and walkers to catch up with training partners, meet new friends and explore the various sections of the best rails-to-trails developments happening anywhere in the country."
"We are excited to celebrate the 10th anniversary of our popular Run.Walk.Go! race series by expanding our run club program in partnership with Atlanta Track Club," said Rob Brawner, Executive Director of the Atlanta BeltLine Partnership. "The Club is a valued health and fitness partner and we look forward to working with them in 2020 to provide even more opportunities for Atlanta's running community to get out and active on the Atlanta BeltLine."
The weekly group run/walks are free and open to people of all ages and abilities. Information on routes, locations and weather interruptions will be posted on the Run.Walk.Go! Club Facebook Event page. In months where there are five Thursdays, there will not be a fifth weekly meetup.