ATLANTA - December 31, 2019 - The Olympic hopefuls of Atlanta Track Club Elite will invest in training of the mind and muscle in 2020. The Club is teaming up with Dacula-based Intrepid Performance Consulting to provide mental skills training to its athletes.
Under the partnership, Intrepid Performance Consulting will be Atlanta Track Club Elite's exclusive vendor for mental skills training focusing on various mental skills involved in sport for improved performance and enjoyment.
"Atlanta Track Club believes mental skills training is about more than fixing problems, it is about enhancing your strengths," said Eric Heintz, Atlanta Track Club's Director of High Performance. "This partnership allows us to invest in our athletes' well-being beyond the track, road or the weight room and equip them with all the tools they need to arrive at the meet or the race confident and prepared."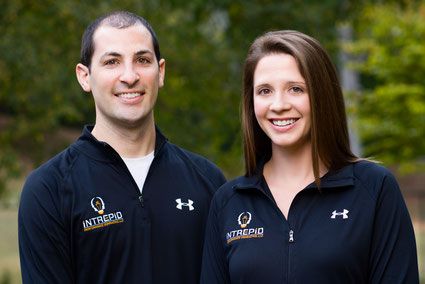 "We are thrilled about the opportunity to work directly with Atlanta Track Club. It is a privilege to be invited into people's lives, to be a part of their journey, and to help them achieve their version of success by leveraging mental skills," said Abby Keenan, co-owner and mental performance consultant.
Eight Atlanta Track Club athletes are qualified for the U.S. Olympic Team Trials - Marathon which will be held in Atlanta on February 29, 2020. The Club's middle distance and track athletes will compete nationally and globally throughout the indoor and outdoor track and field season culminating with the U.S. Paralympic Team Trials in Minneapolis in June and the U.S. Olympic Team Trials - Track & Field in Eugene, Oregon in July.
Founded by former athletes Abby and John Keenan in 2015, Intrepid Performance Consulting has provided mental skills training to hundreds of teenage, collegiate, sub-elite, age-group, and professional athletes in a wide variety of sports, specializing in running, swimming, and triathlon. Abby and John both have a master's degree in sport psychology from Florida State University and Abby is a Certified Mental Performance Consultant (CMPC) through the Association for Applied Sport Psychology.