ATLANTA -- July 21, 2020 -- Atlanta Track Club, a non-profit with a mission of improving the health of Atlanta through running and walking, is asking Atlantans to slow down, pause their stopwatches and take a seat for a conversation on race. The Club on Tuesday announced its Common Ground initiative, a program designed to educate and inform its staff, leadership and members on issues of social justice and anti-racism.
Atlanta Track Club will give benches made from recycled water bottles used at the 50th Running of the AJC Peachtree Road Race to local non-profits, schools, parks, public institutions and partner corporations throughout the Metro Atlanta area. The benches - part of the Club's existing efforts on environmental stewardship -- will be used as a designated space for learning about the history and impact of systemic racism in the United States and listening to ways in which it might be dismantled.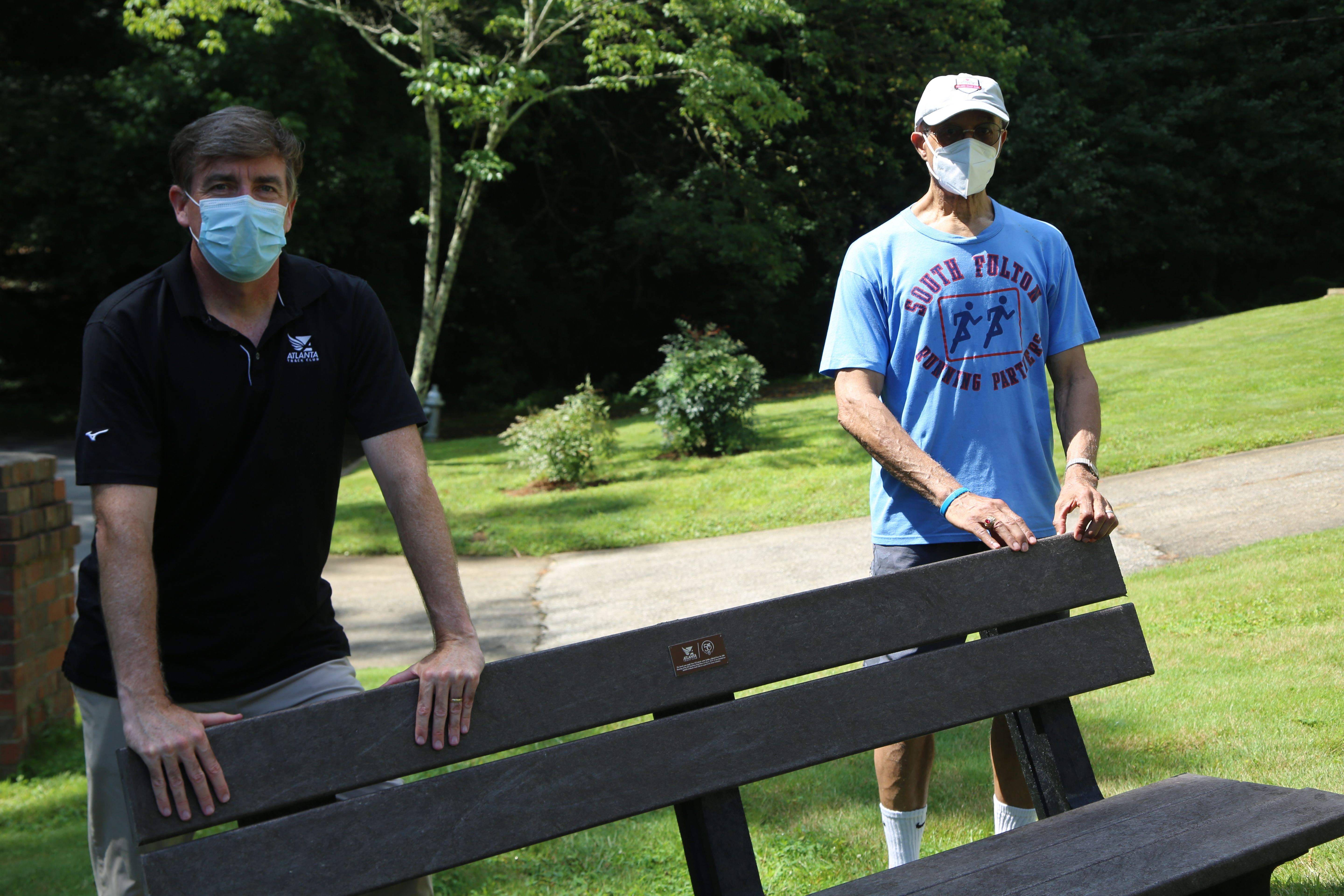 "Following the murder of Ahmaud Arbery and far too many others, silence and complacency is unacceptable," said Rich Kenah, Atlanta Track Club's Executive Director. "As runners ourselves, Arbery's death here in Georgia undermines our core belief that no one should fear for their life when they step out the door for run. Today, we commit to being an anti-racist voice and that begins with listening."
Kenah and other members of the Club's Diversity & Inclusion Commission are embarking on a listening tour, engaging in conversations with leaders who run with a focus on Black members of the running community. These conversations will be posted on YouTube and offered as podcasts. The first conversation, with Bob Holmes, longtime Georgia legislator and founding member of the South Fulton Running Partners, was released today. Holmes told Kenah that running as a sport can lead the way in making the world a better place.
"I've never really had any problem with anybody that I have been running with that is a different color than I am," said Holmes. "I don't know what it is about runners, but it creates a neat feeling among people. We are all interested in health. We are all interested in sisterhood and brotherhood. And we are all interested in achieving the same goal of keeping us healthy and safe."
Founded in 1979, the South Fulton Running Partners is the nation's oldest Black running club. Atlanta Track Club hosts a 12K road race in conjunction with the organization each January.
You can watch the complete interview with Holmes here or listen to on Atlanta Track Club's Soundcloud page or on iTunes or Google Play.
Atlanta Track Club will be contacting organizations and groups to offer the opportunity to place one of the benches on their properties. Organizations interested in receiving a bench can also email [email protected]. In total, the Club hopes to place more than 20 benches as part of its Common Ground initiative.
Atlanta Track Club has also announced updates to its diversity and inclusion statement, which can be found here.