MARCH 1, 2020 - ATLANTA - Voting is open now for the annual AJC Peachtree Road Race T-shirt Contest in which five Atlanta-area graphic designers are vying to have their artwork featured on the coveted AJC Peachtree Road Race Finisher's Shirt.
Throughout March, everyone is invited to AJC.com/peachtree and vote for their favorite design. The winner will be revealed at the 51st Running of the world's largest 10K on Saturday, July 4, 2020.
Artists were encouraged to incorporate the theme of this year's race: Move Forward with Atlanta.
"We are excited to kick off the next 50 years of the AJC Peachtree Road Race," said Rich Kenah, Race Director of the AJC Peachtree Road Race. "But a new chapter for this race can't begin without its most sacred tradition, the AJC Peachtree Road Race T-Shirt Contest."
"The AJC Peachtree Road Race is so much more than just a 10K - it represents an important moment of community pride and one of the things that truly define Atlanta," said AJC Marketing Vice President Amy Chown. "The T-shirt is something all wear with pride since the only way to get one is to cross the finish line".
Nearly 200 designs were entered into this year's contest. The finalists were chosen by staff members from Atlanta Track Club and the Atlanta Journal Constitution, as well as select participants of the Peachtree. The winning design is a closely guarded secret until the moment the first finisher crosses the line on the Fourth of July. The surprised winning designer receives $1,000 from the AJC and has their name forever written in the Peachtree history books.
Voting is open through March 31 and anyone may vote once per day. Registration to participate in the AJC Peachtree Road Race opens March 15 and closes on March 31. Atlanta Track Club members receive guaranteed entry into the race. All others must enter into a lottery.
Here are this year's finalists: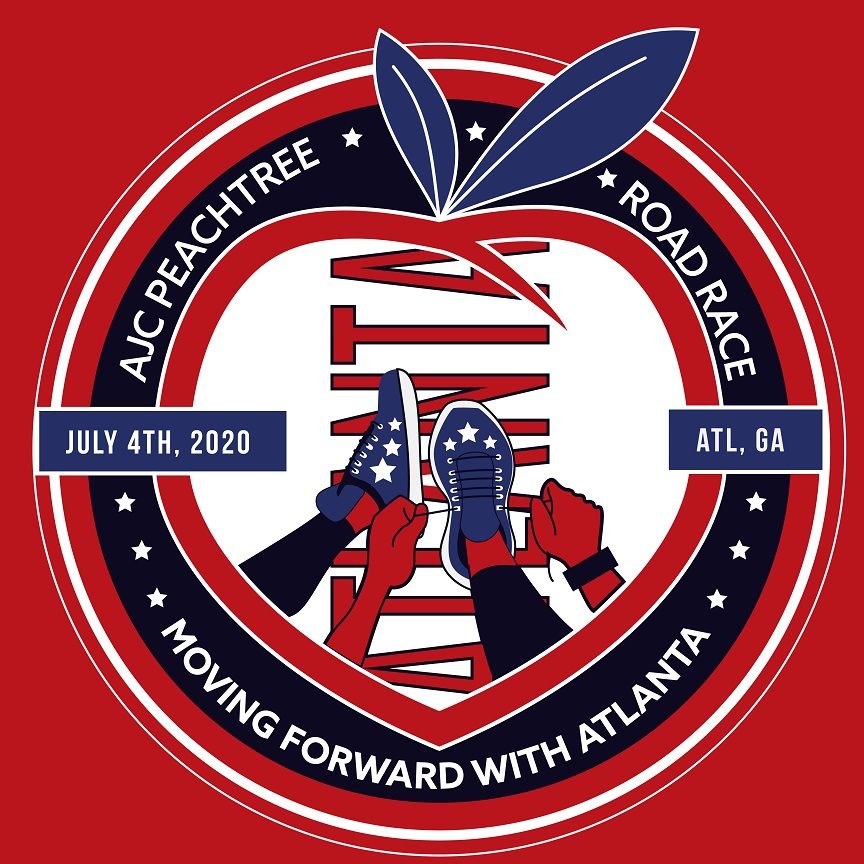 Name of Design: Moving Forward with the Peach
Artist: Sophia Johnson, Alpharetta
What inspired the design:"I wanted to make something that really showcased "moving forward" and "Atlanta." I like creating image board collections for my projects or designs, so I gathered a bunch of images as inspiration. I knew for sure I wanted to include the peach somehow, and while I was searching, I found many images I liked of running shoes. I found some amazing photos of running shoes, and I knew exactly where to put it - in the center of the peach! And everything else just came together."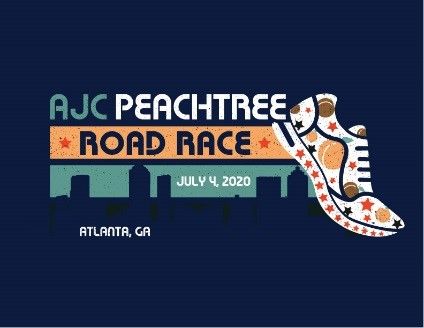 Name of Design: Keep On Keepin' On

Artist: Beckie Dominick, Gainesville
What inspired the design?: "Moving forward 'one step at a time!' I chose to enter this contest because I love to run and I love art and design. What better way to express that?"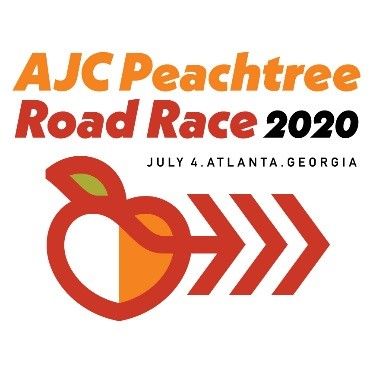 Name of Design: Turbo Peach
Artist: Stephen Mullinax, Atlanta
What inspired the design?: "In light of this year's theme I avoided looking for inspiration from the past and instead created a modern, minimal design that represents our city's forward momentum and bright future."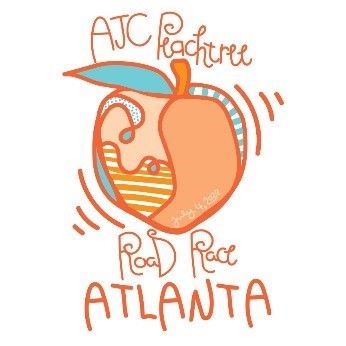 Name of Design: Street Peach
Artist: Alanna LeBlanc, Newnan
What inspired the design?: "I truly feel that a large part of what it means to be a native here is to be in tune with the cultural arts. In our city, street art truly shapes and defines us collectively and individually.
It's our shared experience and appreciation of the art that we create as a community that unifies us. So in short, the murals of our city, specifically pop art, inspired me. Local artist Yoyo Ferro and well-known artist Keith Haring were my main muses for this piece."
Name of Design: Intersecting Energy
Artist: Margo Weitzel, Smyrna
What inspired the design?: "I've known about the race since I was a kid. I've entered in the past (2018), and really enjoyed the design challenge and process it takes to create something that represents the tradition and magnitude of this race. Although I've never run this race, I have known many friends that honor this as their 4th of July tradition."