ATLANTA - September 15, 2020 -- Georgia high school runners will compete to have their names etched in Peachtree history this fall. Atlanta Track Club announced details of the AJC Peachtree Road Race High School Championship today. The division - part of this year's Virtual Running of the AJC Peachtree Road Race - will offer awards to the top five boys and girls high school times. Winners will be listed alongside the names of the overall winners on the Peachtree Cup, featured on the cover of the Club's Wingfoot Magazine and receive a scholarship to Atlanta Track Club's 2021 Cross Country Camp.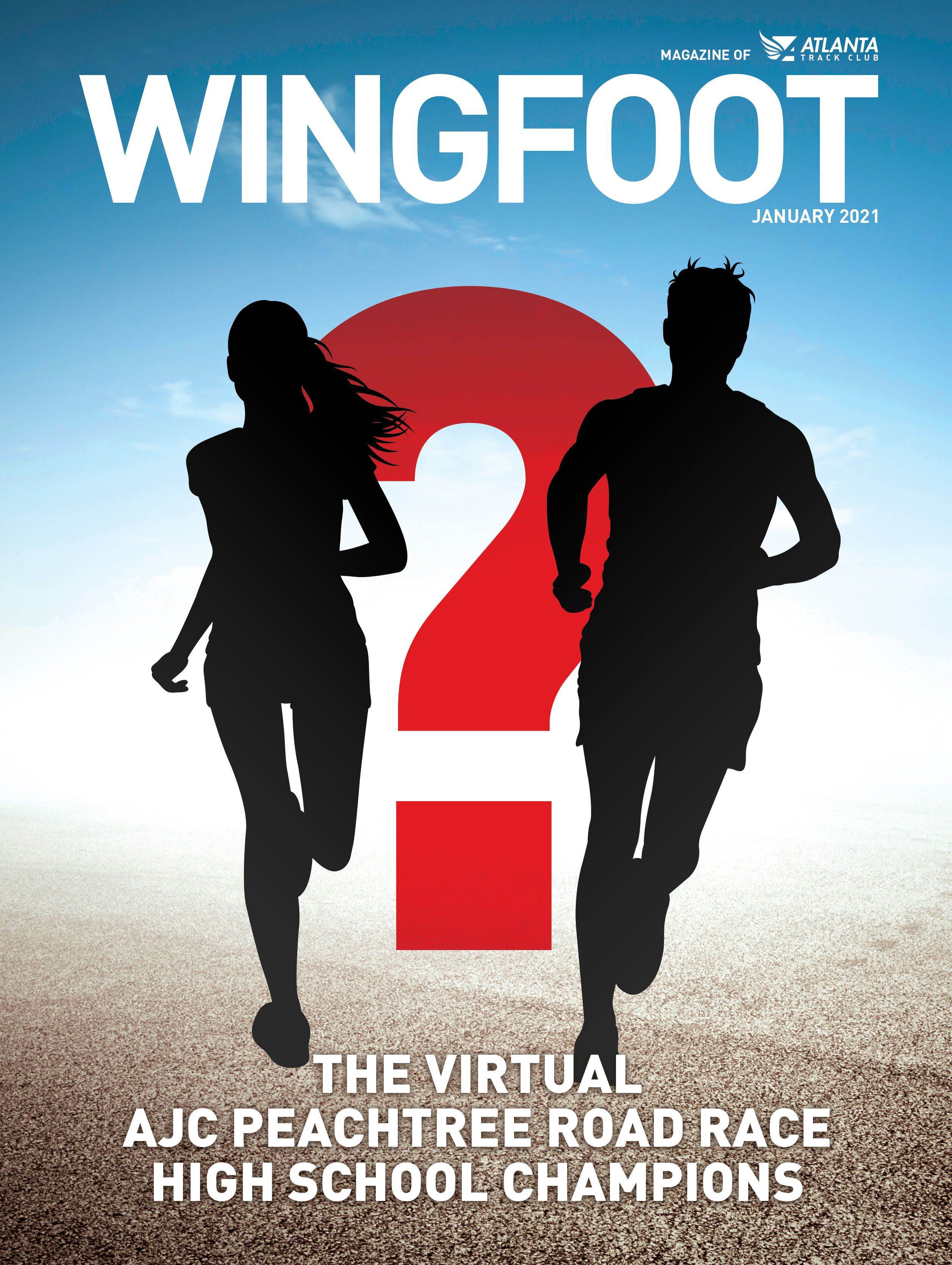 The AJC Peachtree Road Race High School Championship is open to any high school student in the state of Georgia. Runners can choose their own 10K course to run between November 26-29, record their time on a GPS device and upload it to the Virtual AJC Peachtree Road Race app. There are no restrictions on course topography or terrain. However, times will be verified against the runner's historic results before any prizes are awarded. Participants do not need to belong to a school cross country or track and field team.
"Without Georgia's rich high school track and field and cross country history, there would be no AJC Peachtree Road Race," said Rich Kenah, Atlanta Track Club's executive director and race director of the Peachtree. "The Club was founded 55-years ago as a way to celebrate and unite young runners and we are proud to honor our roots with the creation of this new division."
Held on the Fourth of July since 1970, the Peachtree was postponed to Thanksgiving Day this year due to COVID-19. As cases continued to spike in Georgia, Atlanta Track Club which organizes the event, announced last month that the event would be held virtually in 2020. Registration is open now at ajc.com/peachtree. High school runners interested in competing in the AJC Peachtree Road Race High School Championship will be prompted to choose that division during the registration process. High school runners who have already registered can opt into the High School Championship by filling out this form. Race kits including race numbers and the coveted AJC Peachtree Road Race finisher's shirt will be delivered in early November. The Virtual Running of the AJC Peachtree Road app will also be available in November.
Here is the full breakdown of prizes:
1st Place - Featured on the cover of Wingfoot Magazine, listed alongside the overall winners in historical documents and magazines, scholarship to Atlanta Track Club's Cross Country Camp, Mizuno Prize Pack
2nd Place - Scholarship to Atlanta Track Club's Cross Country Camp, Mizuno Prize Pack
3rd Place - Mizuno Prize Pack
4th Place - Mizuno Prize Pack
5th Place - Mizuno Prize Pack