Going back as far as 2005, some of the best runners in the world had traveled each spring to a race in New York City, intent on taking home a bonus for breaking the Central Park course record for 10K. Many - including Mo Farah, who would go on to win four Olympic gold medals - failed, but a few succeeded.
So by the time Rhonex Kipruto got there last year, the 10K mark was a tough one, set by none other than world record-holder Leonard Patrick Komon.
Kipruto demolished the mark by 27 seconds.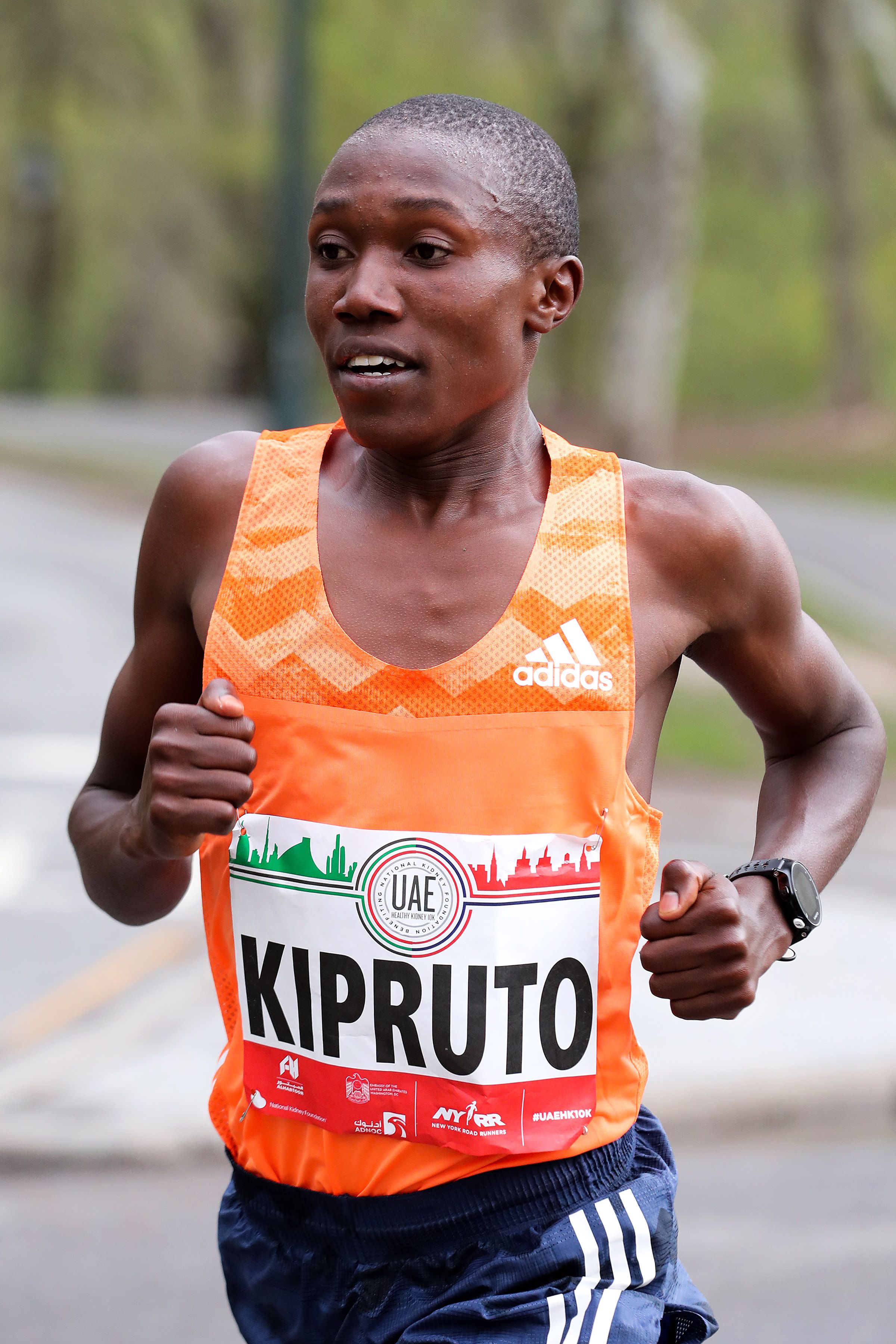 His time of 27:08 in winning that UAE Healthy Kidney 10K is the fastest ever on U.S. soil on a record-eligible course, and earned him a bonus of $30,000
On July 4, Kipruto will be chasing an even-larger bonus at the AJC Peachtree Road Race -- $50,000 in honor of its 50th Running - for breaking the event record of 27:04.
"I wouldn't put it past him," said Sam Grotewold, director of professional athletes at New York Road Runners, which puts on the Central Park race. "You could tell [in New York] that you were watching something special even from the first mile or two."
And that New York race wouldn't even be Kipruto's fastest 10K of 2018: In September, he won the Birell Grand Prix Prague 10K in 26:46, just two seconds off Komon's world record.
Set by Joseph Kimani in 1996, the Peachtree event record of 27:04 still stands as the fastest 10K ever run in the U.S. and is tied for ninth-fastest in the world. (The net downhill elevation of the Peachtree course means that times here are not eligible for official U.S. or world records.)
Kipruto said recently that his training is going well, declaring: "I am ready to tackle the race."
Coached by the famed Brother Colm O'Connell, an Irish missionary at St. Patrick's school in Iten, Kenya, Kipruto finished sixth in the IAAF World Cross Country Championships earlier this year and is coming off a victory at the Stockholm Diamond League meet on May 30 in 26:50.16. That's not only the fastest 10,000 meters on the track since the 2017 World Championships, but one of the fastest in almost eight years.
And he's only 19 years old.
"Distance runners run better as they get into their late 20s," said Jeff Galloway, winner of the inaugural Peachtree in 1970.
Two-time Olympian Ed Eyestone, who won the Peachtree in 1991, cited the combination of Kipruto's "lightning fast" track speed and impressive cross country performance as a great combination for the challenging Peachtree course. "It means he probably has the engine he needs to power over those hills," said Eyestone, now coaching at Brigham Young University.
As impressed as he is with Kipruto, broadcaster Toni Reavis cited weather as the key factor in whether the teenager can break the venerated record.
"Kimani was one of the greatest, if not THE greatest, road racers I ever saw," said Reavis, who has been involved in the sport for over 40 years. "He just destroyed world-class fields. Rhonex has the target before him and pacers to help. I'd say if he had the right conditions it would be in his grasp. But normally warm, humid conditions add up as the race crests Cardiac Hill after Mile 4."
Kimani set his mark on a day with almost ideal conditions, better than those likely to greet Kipruto on race morning this year. "The biggest competition out there is going to be the conditions," said Eyestone.
Still, said Grotewold: "I have to think he's one of two or three in the world who could do it."