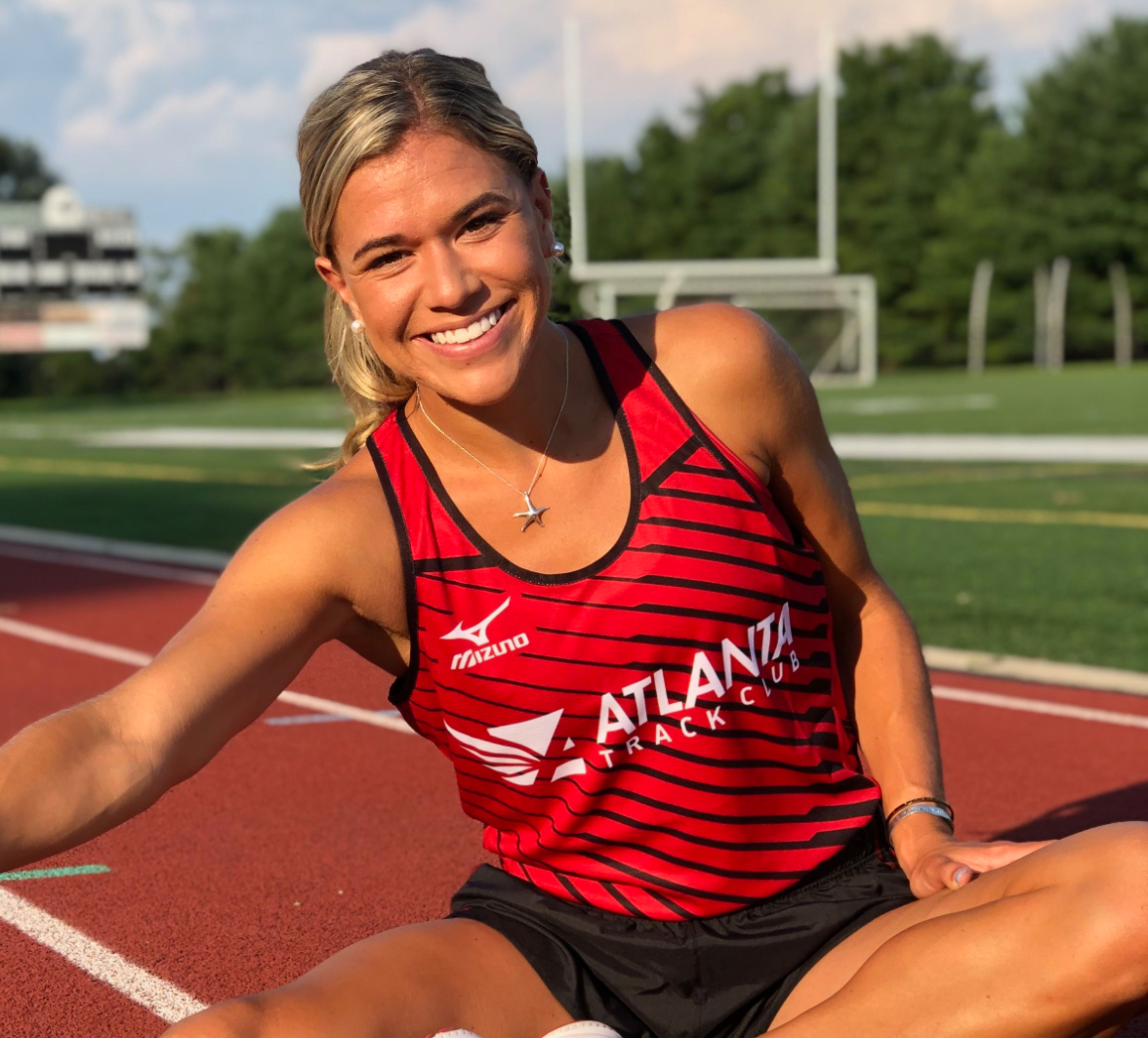 ATLANTA - July 30, 2019 - Allie Wilson, the most decorated track and field athlete in Monmouth University history will launch her professional track and field career with Atlanta Track Club, the Club announced today. Wilson holds Hawks indoor school records in the 800, mile and 3,000 and outdoor school records in the 800 and the 1,500.
"I am beyond excited for the opportunity to continue my running career with Atlanta Track Club," said Wilson, who will move to Atlanta later this summer and be coached by Amy and Andrew Begley. "I have so much left to accomplish and so many more goals to reach. I am grateful this is going to be the place where all these dreams and goals come true."
In May, Wilson placed fourth in the 800 at the NCAA Outdoor Track & Field Championships. That strong performance followed up her fifth place finish in the 800 at the indoor championships in March. At Monmouth, Wilson won 13 individual and relay Metro Atlantic Athletic Conference titles and was twice a first team All-American, the only female athlete in school history with that distinction.
"We are excited to welcome Allie to Atlanta Track Club," said Executive Director Rich Kenah. "We believe athletes like Allie not only make our Olympic Development program a stronger competitor on the national and international stage, but they also inspire and motivate the wide range of runners training to achieve their dreams here in Running City USA."
Wilson graduated from Monmouth in May with a Master's in Business Administration. In Atlanta, she will be reunited with fellow Monmouth All-American Dylan Capwell who joined the Club in 2018.
Founded in 2015, Atlanta Track Club Elite is running and jumping toward its goal of sending its first athletes to the Olympic Games. At last weekend's 2019 USATF Outdoor Track & Field Championships, Keturah Orji won the national title in the triple jump, her fourth consecutive outdoor title. At the indoor national championships, Abraham Alvarado placed second in the 1,000 behind Olympic bronze medalist Clayton Murphy. In February of this year, Yolanda Ngarambe set the Swedish national record in the indoor mile. Atlanta Track Club has six athletes qualified for the U.S. Olympic Team Trials - Marathon which will be held in Atlanta on February 29, 2020.