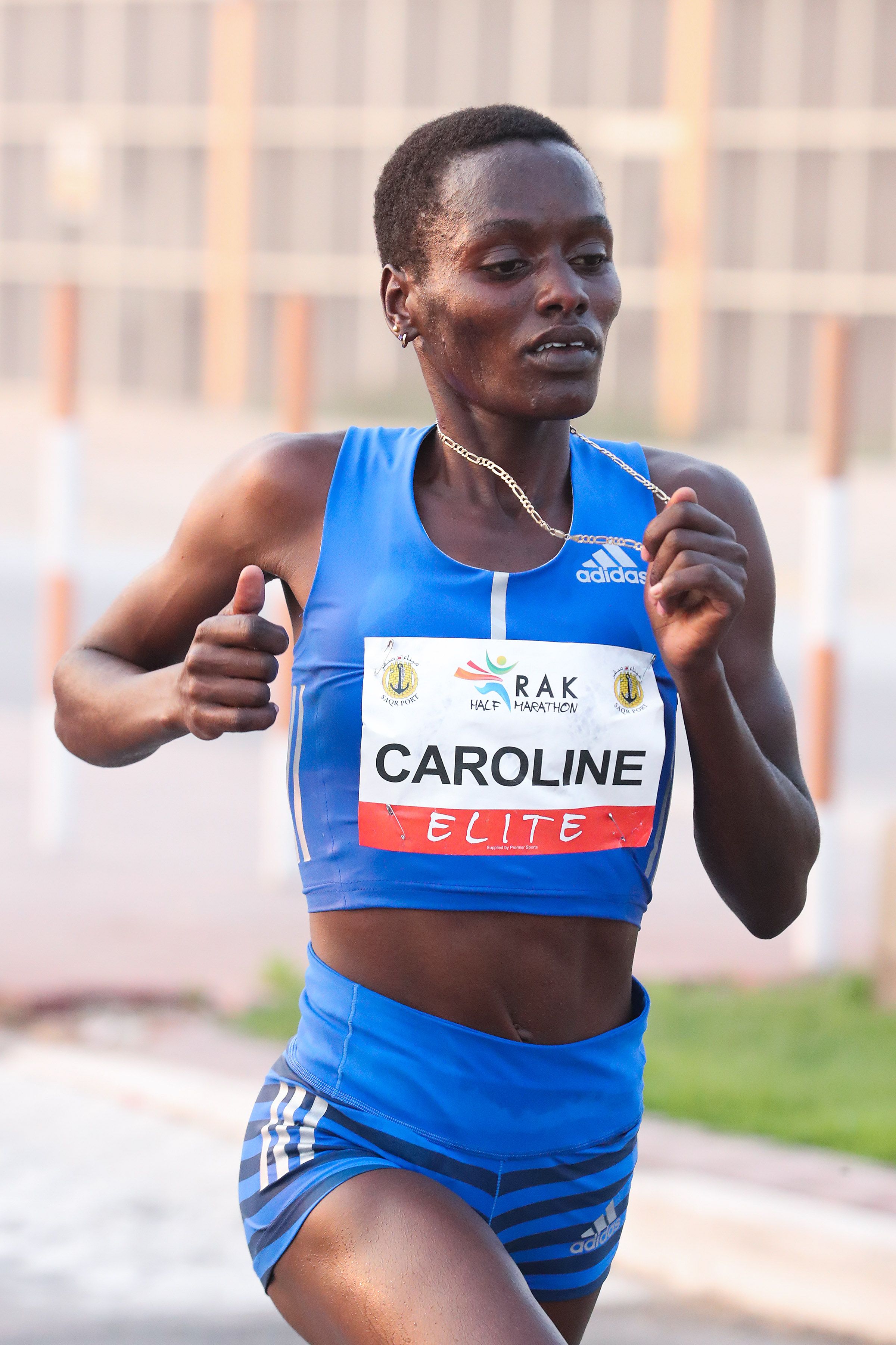 With the men's battle at the AJC Peachtree Road Race shaping up to be one against the clock, the women will have all they can do to fend off each other.

As they chase the event record of 30:32 set in 2002 by Lornah Kiplagat - and the $50,000 bonus that goes with it - Brigid Kosgei (29:54), Fancy Chemutai (30:06) and Caroline Chepkoech Kipkirui (30:19) bring to Atlanta the #2, #4 and #6 times for a road 10K in history.
They also bring a familiarity that may add to the drama - and the pace.
"We know each other and mentally it will facilitate the race," said Kosgei of racing Chemutai. "When I run with Kenyan competitors, I feel as if I am training with teammates."
"She is my best rival," said Chemutai. "We're going to push one another and the time will come."
Of course, things don't always go as planned. When Kiplagat set the record, on a day when the temperature at the start was 73 degrees, she expected to be pushed by Asmae Leghzaoui, who had set a world record of 30:35 less than a month earlier. But Leghzaoui was gone before halfway, having arrived in Atlanta only 24 hours earlier and been surprised by the heat and humidity. Kiplagat, on the other hand, had been in town for five days.
According to a story in the Atlanta Journal-Constitution, Kiplagat kept turning around, "so shocked" when she didn't see her main rival. The runner-up would end up being Constantina Dita, 42 seconds back, in 31:14 - a personal best that she would never come close to improving.
Intriguingly, Chemutai came directly to Atlanta from Boston after winning the B.A.A. 10K there on June 23. Kosgei and Kipkirui arrived Monday night, July 1: Kosgei from overseas and Kipkirui from the West Coast, after competing in the 3000 meters at the Pre Classic on Sunday.
Their talent has led to results that largely balance out. While Chemutai has more 10Ks on her resume than does Kosgei - she holds three of the 10 fastest times in history - Kosgei has the fastest personal best.
In the half marathon, things are just about as even: Kosgei and Chemutai went 1-2 in the Aramco Houston Half Marathon in January, but Chemutai won the 2018 RAK Half in 2018 in which Kosgei finished seventh.
It should be noted that Kipkirui finished third in that RAK race, right between the two, and that when she set her 30:19 PB in winning the 2018 Birell Grand Prix Prague 10K, she defeated Chemutai by three seconds in the process. In addition, Kipkirui is active on the track, as evidenced by her 8:31.45 at Pre and her 14:43.96 at 5000 meters at the 2018 Diamond League meet in Zurich, the #8 time of the year.
"Any time there are rivalries like those three have, it elevates the game," said Carrie Tollefson, who will broadcast the race for NBC from the women's lead truck. "I think it's going to be those three down to the wire."
The real racing, Tollefson said, is likely to start right after the turn from Peachtree onto 10th Street, when there's 1,030 meters (.64 mile) remaining.
"Anything can happen after that corner," she said. "People think they've got it won and then somebody gets a boost from that little downhill."
With a $50,000 bonus on the line, it could be an epic 1,030 meters.
"At some point one of the runners will take the lead and try to prevail till the finish line, and I hope I am the one," said Kosgei.