ATLANTA - December 10, 2020 -- Voting is underway for Atlanta Track Club's 2021 Board of Directors. This year's slate of candidates includes four new potential board members and five current board members running for a second or third term. Candidates are nominated either by themselves or by a fellow member. The Nominating Committee of Atlanta Track Club's Board of Directors approves the final slate. All candidates must be a member of Atlanta Track Club for at least a year to be considered.
Each member of Atlanta Track Club may vote once at a link received via email before the voting closes on January 18, 2021. Members may add and vote for write-in candidates by adding a name at the bottom of this electronic ballot, but may vote for only nine candidates in total. Printed ballots can be filled out and dropped off at Atlanta Track Club's offices until the January 18 deadline. Winners will be declared at The Club's Annual Meeting held via Zoom on January 19, 2021. The meeting will also include an update on the 2021 AJC Peachtree Road Race. Here is this year's list of candidates. Bios were provided by the candidates and lightly edited.
Douglas Ander
First Term of Service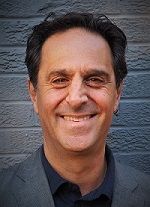 Douglas Ander, MD is a Professor of Emergency Medicine at Emory University School of Medicine and Assistant Dean for Medical Education. Douglas is originally from Brooklyn, NY. He earned his BA from Brandeis University in Political Science and Biology and his Medical Degree from Hahnemann University School of Medicine in Philadelphia, Pennsylvania. He completed his residency in Emergency Medicine and Internal Medicine at Henry Ford Hospital in Detroit, Michigan. He moved to Atlanta in 1996 and has been with the Emory University School of Medicine and the Grady Memorial Hospital Emergency Department ever since. In his 24 years at Emory and Grady, Douglas has served on multiple institutional committees and held leadership roles for the Physician Assistant Program, Emergency Ultrasound Program, and several other national organizations. Most recently, he led efforts within the Emory Health Science Center to promote interprofessional education. He is also an Adjunct Professor at the Morehouse School of Medicine and works with their medical students interested in Emergency Medicine. Outside of medicine, Douglas has been engaged in the Atlanta community. He has been involved in Ahavath Achim Synagogue for over a decade as the Chair of the Education Committee, board member, officer, and President from 2014 to 2016. He maintains an active role as a Trustee and is now on the Board of their Preschool, Ahava. He is also an alumnus of Leadership Atlanta and volunteers his time in the community doing CPR training and providing care to migrant workers in South Georgia. Douglas has completed 14 AJC Peachtree Road races. He ran his first Peachtree in 2006 to celebrate 10 years in Atlanta. In addition, he has run one NYC Marathon and multiple half marathons, 10k and 5k races. For the past three years, with the guidance of the Atlanta Triathlon Club, he has completed 3 half-ironman triathlons and several other triathlons of various lengths. He and his wife, Dr. Jessica Arluck, an OB/GYN, live in Atlanta and have raised two adult daughters.
Simon Angove
First Term of Service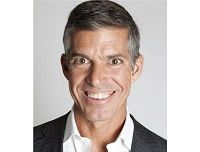 Simon is Co-Founder and Managing Partner at Arcspring LLC, an Atlanta-based technology private equity firm that makes investments in the sports and wellness, industrials, and transportation and logistics sectors. Prior to starting Arcspring, Simon spent 25 years in the technology industry, most recently as CEO of CentralSquare, the world's largest provider of public safety software. In addition to numerous CEO and executive-level positions in large companies, Simon has been a serial entrepreneur, starting and growing innovative software companies in fields such as video analytics, cloud computing, and workforce optimization. He has a BS in General Management from Boston College. Simon lived a worldly childhood, running in parts of Asia and the Middle East, and today competes on the Atlanta Track Club Elite's Masters Team. Simon is a native of England but has made Atlanta is home for over 20 years and is deeply committed to the city. He lives in Morningside with his Texan wife, Hunter, and two children, Avery and Alistair.
Ryan Briley
First Term of Service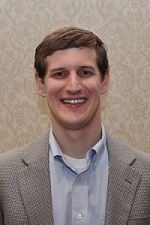 Ryan is a management consulting executive with over 15 years of experience in helping clients visualize, plan, and execute transformational initiatives. Ryan currently is an Account Director at Jabian Consulting with specializations in Strategic Planning, Technology Strategy, and Process Optimization. Prior to joining Jabian, Ryan worked at Accenture enabling new technologies for clients across a broad range of industries. Ryan's running journey started with the 2016 AJC Peachtree Road Race. He has since competed in many other 5ks, 10ks, and half marathons, with aspirations of completing a full marathon. His passion for sharing the benefits of running is fueled by the difference it has made in his own life in becoming a more balanced father, husband, and professional. Ryan holds a degree in Industrial Engineering from Auburn University. He and his wife, two young kids, and golden retriever live in North Buckhead.
Gena Major
First Term of Service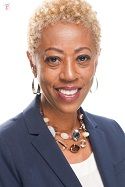 Gena is the Assistant General Manager of Safety and Quality Assurance for the Metropolitan Atlanta Rapid Transit Authority (MARTA). Her experience is rooted in quality and continuous improvement principles, having spent 15+ years in the automotive industry at General Motors, performing prototype design-builds, competitive benchmarking, and root cause analyses. She holds a Bachelor's degree in Electrical Engineering from Kettering University (formerly General Motors Institute) and an MBA from the University of Michigan with a concentration in Operations Management and Organizational Behavior. Ms. Major is a Certified Statistical Engineering Master, Six Sigma Black Belt, and Project Management Professional.

As an active member of her community, Ms. Major recently completed a 3-year appointment as Chair and Vice Chair of the Audit Oversight Committee for DeKalb County, Georgia. She is a long-standing member of Atlanta Track Club and Black Girls RUN! having volunteered as a Group Lead for over 4 years. She has run 4 full marathons, including Publix 2017 as a member of #TeamTakeDownPublix, which involved the largest number of African Americans to collectively run a full marathon. Ms. Major was also a backer and inaugural participant of The Race 2018, which is a half marathon weekend event that supports black owned businesses and neighborhoods in Atlanta.

And… She was just featured in Wingfoot Magazine as the winner of the Best Point-to-Point Route, which highlighted 6 MARTA Rail Stations.
In addition to the nominees above, the following Board Members are up for reelection:


Brian Frank (Third Term of Service)
John Runnion (Second Term of Service)
Leslie Zacks (Second Term of Service)
Michelle Reid (Third Term of Service)
Terry Ozell (Third Term of Service)

If you are interested in reading their bios, please click here.