With defending champion Brentwood Academy not traveling down to Georgia, this year's Wingfoot XC Classic will see a new squad hoist the Boys Championship team trophy. Some teams that have been staples in Wingfoot XC Classics past will look to return to the podium, while other squads will look to make a debut in the top three. Will the title stay in Georgia? Or head to another state for the second consecutive year? Read on to get set for the race this Friday night.
Top Contenders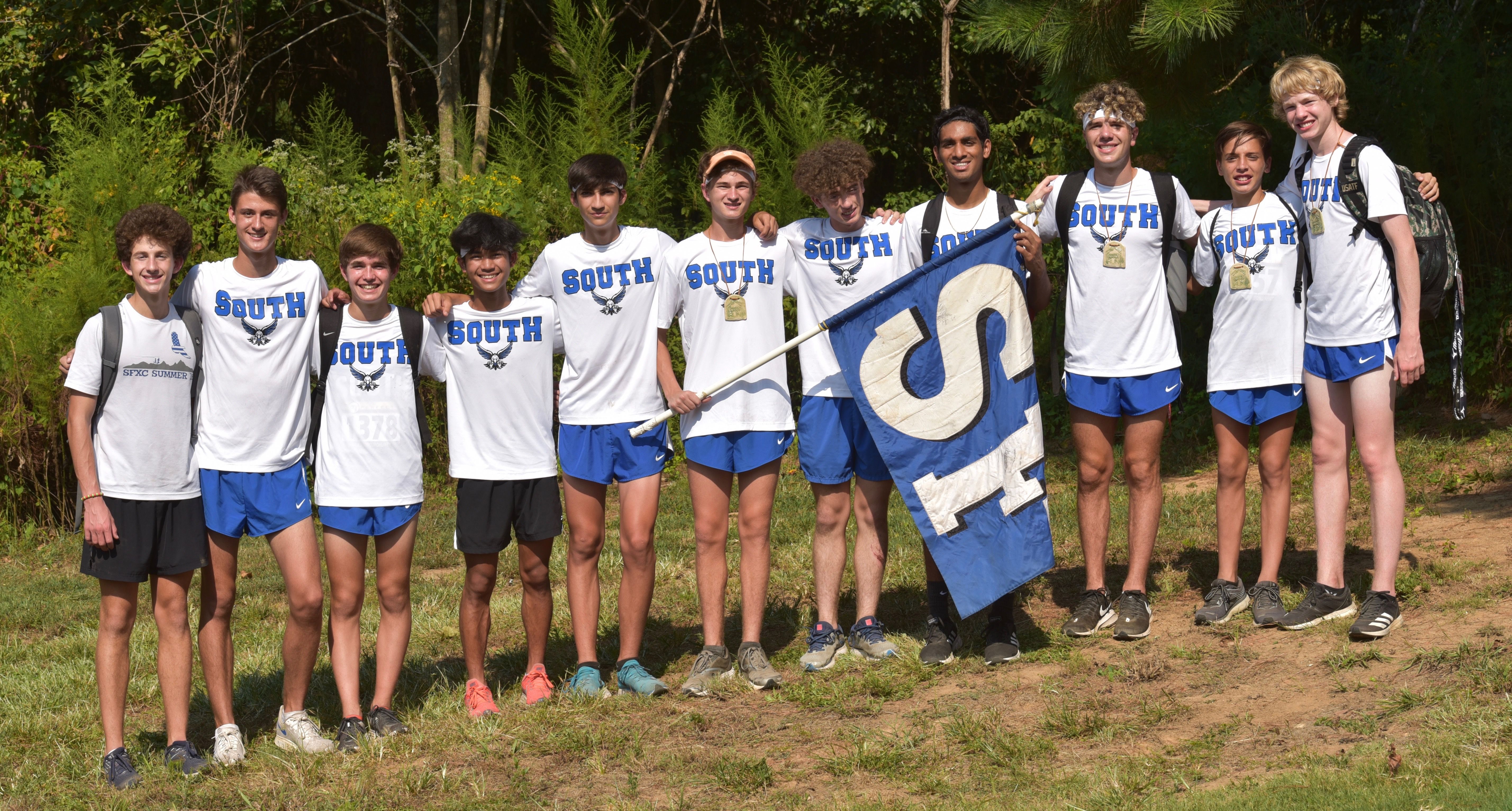 Last fall, South Forsyth's boys team battled their way to a spot on the podium with a third place finish en route to winning the Wingfoot Cup after an equally impressive performance by their female counterparts. Heading into the meet, the War Eagles are ranked second in the All-Class rankings and are poised to leap to the top of the Wingfoot podium in 2019. Led by Brennan Bower, South Forsyth has started the season with a victory at the Covered Bridge Invitational and a runner-up finish at the Battle of Atlanta - now, they head to a meet where they've historically performed very well poised to take the top spot.
But they'll face stiff competition from the team ranked above them in the All-Class rankings - the Hoyas of Harrison High School - who will look to secure a first-ever appearance on the Wingfoot podium. Spearheaded by junior Sully Shelton, a speedster with a 4:10 mile PR, Harrison will rely on Shelton to stake them out to a low score at the top as their means of vying for the title. He'll be followed closely by Noah Connelly and Kaden McVey, but will need a strong performance from their fourth and fifth runners to take the win.
A team with an entirely different approach to how they might win this race is the squad from Pace Academy, featuring a group whose top five may be no more than 30 seconds apart. The Academy is paced by sophomore twins Edward and George Blaha, who went 2-3 at the Saucony XC Kickoff Classic at the start of the season to lead the squad to a victory with just 34 points. Although none of their runners look like contenders for an individual title, Pace Academy will look to follow the model set last year by Pope High School: Keep the spread small, and use the size of the field to their advantage in keeping their points low.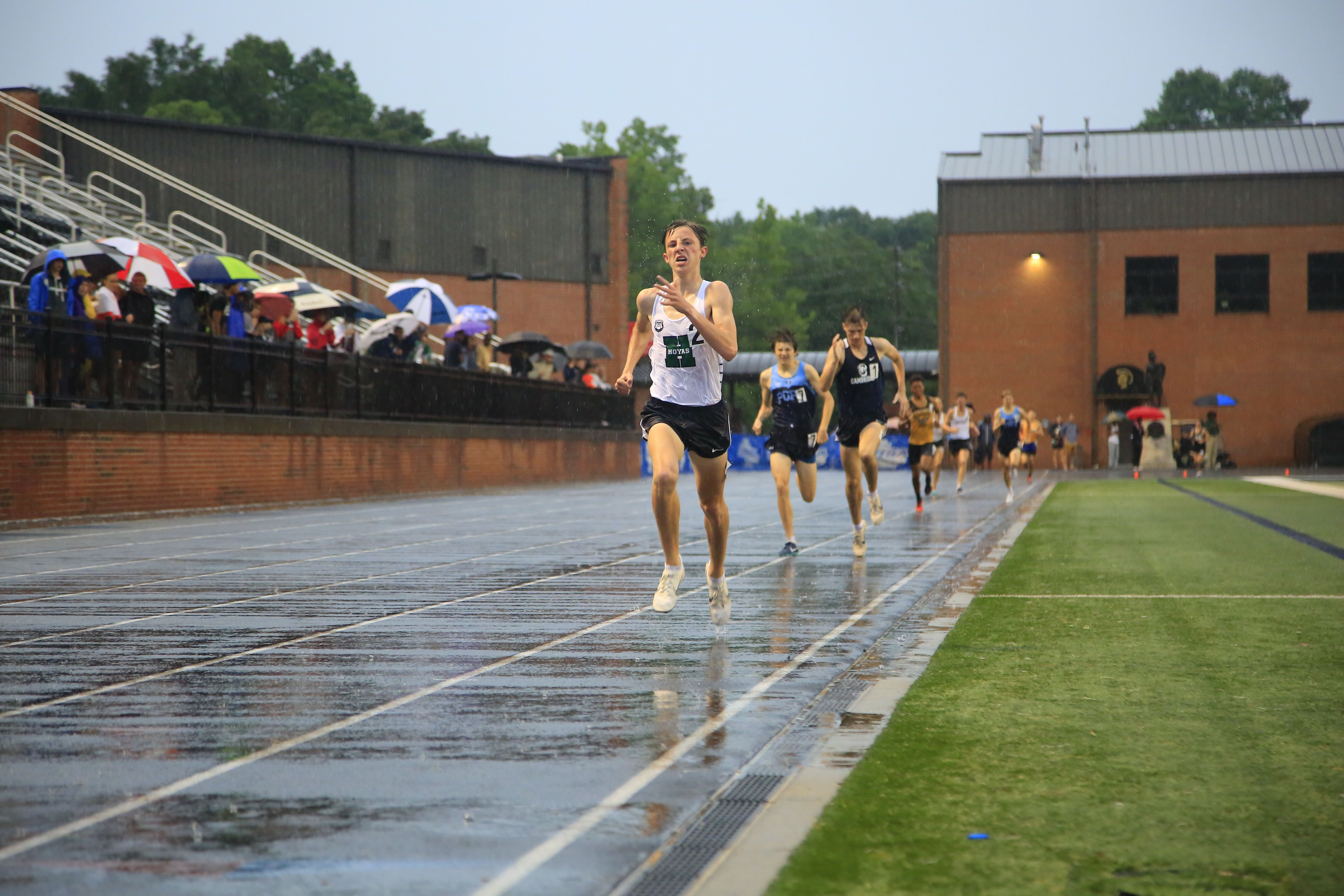 Crossing state lines and looking to become the second straight non-Georgia team to win the meet, Auburn High School ventures in for this meet riding a major wave after knocking off a number of top Georgia teams at the Panther Invitational. Like Pace, Auburn will look to profit off a strong, tight pack in order to propel themselves to victory. They'll be led out front by junior Stewart Brown, who has a season's best of 16:08 thus far and will look to keep pace with a strong pack up front to stake Auburn out to a strong start.
The Chase Pack
The defending 6A state champions from Cambridge High School will be a force to be reckoned with at this meet as well. Not only will Wingfoot mark an opportunity for the always-strong Bears squad to race some top competition, they'll get a crack at their rivals of Harrison High School, making for an early preview of the race for the 6A title later this fall.
Finally, Parkview High School made a late splash to add themselves to the contention list when they took second to Gwinnett High School at the Gwinnett County Championships last weekend. Paired with strong performances earlier this year at the Earl Hawk Invitational and the Carrolton Ortho Invitational, the Panthers will be looking to keep their early-season momentum rolling. Look out for senior Tristan Autry, who finished fourth in the county championships, to try and lead this team to the podium.
Other Teams to Watch
West Forsyth High School
Marietta High school
Westminster Schools
Starr's Mill High School
Archer High School