Grand Prix Series: Virtual Trail 3K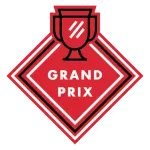 The sixth stop along the Grand Prix Series is the Virtual Trail 3K. Atlanta is Running City USA, not only because of the Beltline, Silver Comet, and other paved surfaced across the city but because of its vast network of crushed gravel, single and double track and hiking trails spread all over the state. For this event, we encourage you to step off the roads and into the woods to explore some of Atlanta's less traveled offerings.
Not only can switching up your running/walking surface help take some of the monotony out of your typical routine, there are significant benefits to running/walking on soft surfaces. So join us in September as we explore more of Atlanta's running/walking opportunities and share with us on social where you take on this next challenge!
Date & Time
Distances
Cost
Members and Nonmembers: Free
Registration
Members & Nonmembers - Free

Registration Closes - September 17, 11:59 PM

Results Submission
Submission Window:
September 17, 8:00 AM - September 20, 12:00 PM
Participants will receive a custom link via email to submit their results online using your haku account. All submissions must be completed by the deadline above.