Grand Prix Series: Virtual 10K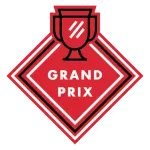 The eighth and final stop for the 2021 Grand Prix Series is our Virtual 10K. As the temperatures begin to drop and the leaves continue to fall, the series comes to an end. With the conclusion of the series, comes a time to check-in with yourself and what you have accomplished this year. For this final virtual event, Atlanta Track Club challenges you to test your fitness over 10K on your favorite route throughout Running City USA.
Be sure to mark your calendars for the Grand Prix Finale & Volunteer Awards Banquet on December 4. Participants who complete 6 events are invited to join us for an awards ceremony celebrating the season, volunteers and our series award winners. All participants who complete 6 events will receive a series T-shirt.
Date & Time
Distances
Cost
Members and Nonmembers: Free
Event Schedule
November 13 - 11:59 PM
Registration Closes
November 12 - 8:00 AM
Results Submission Begins
November 15 - 12:00 PM
Results Submissions Closes
Registration
Members & Nonmembers - Free

Registration Closes - November 13, 11:59 PM

Results Submission
Submission Window:
November 12, 8:00 AM - November 15, 12:00 PM
Participants will receive a custom link via email to submit their results online using your member account. All submissions must be completed by the deadline above. Runners may also login to their member account and submit there time on the home page.