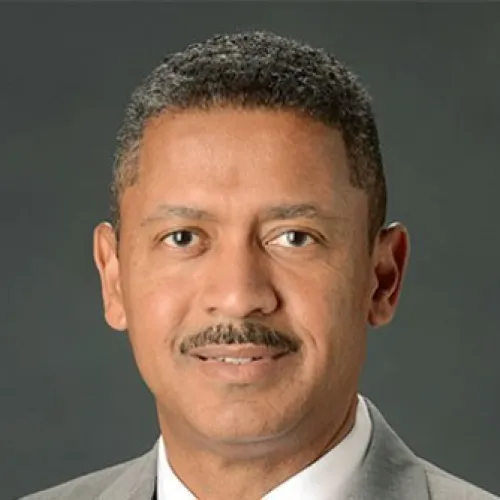 Mike Anderson
Board Member
Michael Anderson serves as Senior Vice President for Georgia Power and President and CEO of both Georgia Power Foundation, Inc. and Southern Company Corporate Foundation. Anderson leads the company's charitable giving and is also a member of the Georgia Power Management Council. Prior to this position, he served as vice president of Corporate Services, with responsibility for corporate safety, labor relations, fleet management, and workforce development and training.
Since beginning his career with Georgia Power, Anderson has held numerous leadership positions in Capital Budgeting, System Planning, Customer Operations, Information Technology, and Marketing and External Affairs. Prior to joining Georgia Power, Anderson was recruited from Texas Instruments in Dallas, where he was responsible for quality control component testing of nuclear warhead guidance systems.
In the community, Anderson serves on numerous boards, including St. Joseph's Healthcare System, Georgia Tech Advisory Board, Southeastern Council of Foundations, Zoo Atlanta, Emory University Board of Visitors, Georgia Tech Industrial & Systems Engineering, Chick-fil-A Bowl, IntegralGude Advisory Board, and Georgia Tech Athletic Association.
An Atlanta native, Anderson received a Bachelor's degree in Industrial Engineering from the Georgia Institute of Technology, where he was also inducted into the Academy of Distinguished Engineering Alumni. He has an MBA from Emory University and is an alumnus of Regional Leadership Institute, Leadership Georgia and Leadership Atlanta.
Mike was a track and field athlete at Georgia Tech.