Atlanta Public Schools (APS) student-athletes showed true grit and determination throughout the arduous 2021 cross country season with 10 of the district's teams qualifying for the GHSA State Championships on November 5-6 in Carrollton, GA. Read below for each of those team's season highlights.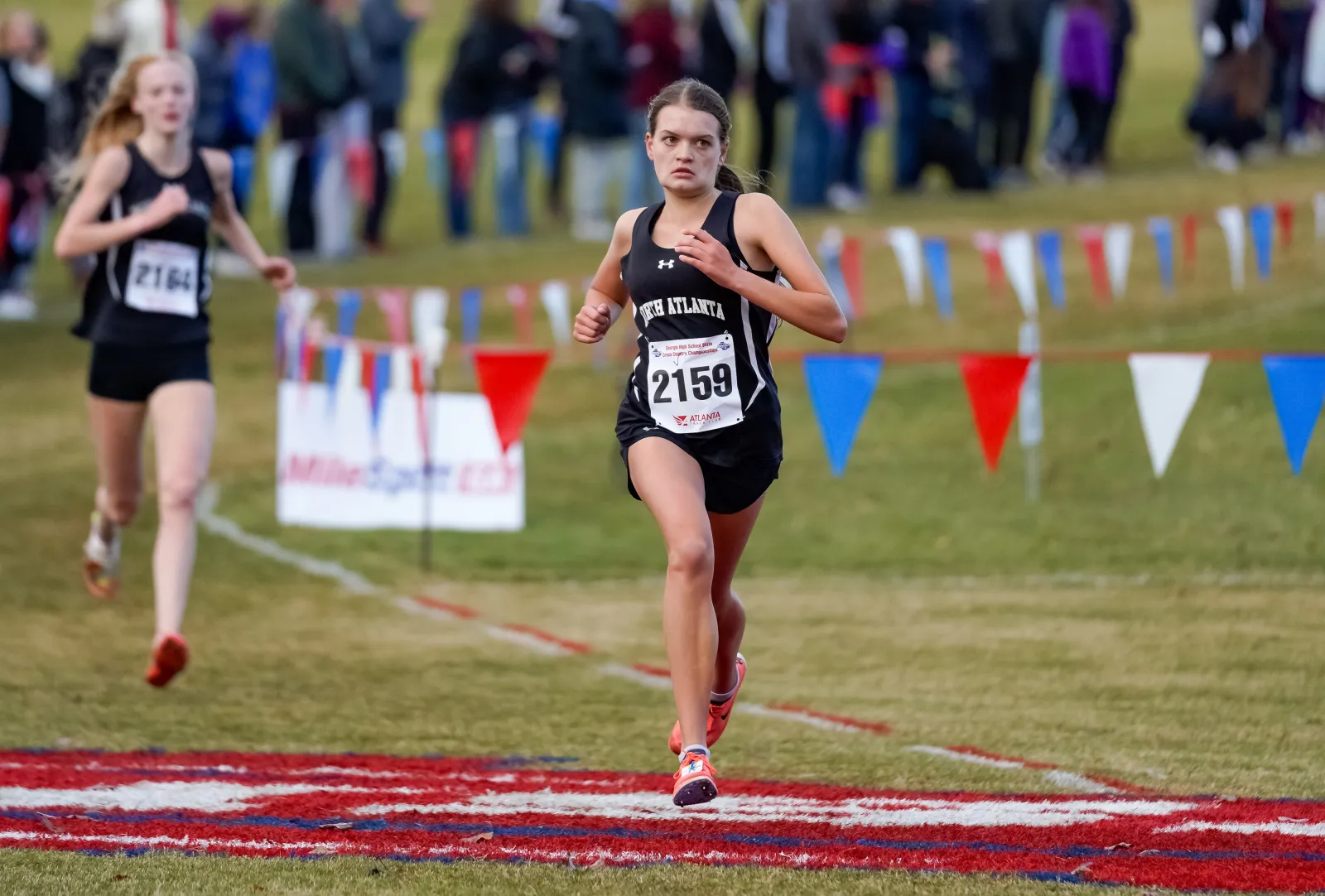 North Atlanta High School
Despite consistently fielding strong cross country teams during the past several seasons, it looked as though North Atlanta would take a step back in 2021 due to significant coaching changes to it's core staff. It wasn't until a couple of weeks before the season began that North Atlanta welcomed head coach Nicholas Cluster. However, despite the challenges of adapting to a new program, Cluster and assistant coach Matthew Farrell guided North Atlanta toward a spectacular season from start to finish. The Warrior girls and boys teams opened their season with team victories at Run at the Rock and ended it with one their school's best ever performances at the GHSA State Championships (6A) with the girls team winning and boys team capturing third.
The North Atlanta girls ran strong during the State Championships thanks in large part to sisters Heidi (sophomore) and Clara Heppner (junior), who had transferred from Johnson Ferry Christian Academy. The sisters reached the top of the course's first hill in second and third place with sophomore Catherine Townsend in fifth. After around 800m Clara took over the lead from senior Simone Rojas of Evans High School. Clara and Rojas had duked it out earlier this year at the Coach Wood Invitational, where Clara had narrowly finished ahead of Rojas by seven hundredths of second. However, Rojas would come out on top at the State Championships, running 18:55.33 with Clara coming in second with 19:05.95. Townsend claimed bronze with 19:07.35 and Heidi was 10th in 20:04.10.
For their accomplishments throughout the season, both Clara and Townsend were selected to the 2021 POWERADE All-Metro Cross Country Team. They will be honored along with 40 other Metro Atlanta area student-athletes at the POWERADE All-Metro Cross Country Banquet on November 17.
The North Atlanta boys were led by sophomore Teddy Meredith and junior Sumner Kirsch at the State Championships. The two ran closely together for the first mile and finished within shouting distance with Meredith claiming 22nd in 17:07.51 and Kirsch finishing 23rd in 17:10.83.
"From the beginning of the season our varsity runners bought into the program we were trying to build as first year coaches," said Cluster, who competed as a sprinter at rival Grady High School (now Midtown High School). "We had strong team expectations and they consistently showed up and put in the work at practice. The success we had at our first meet set the tone for the season."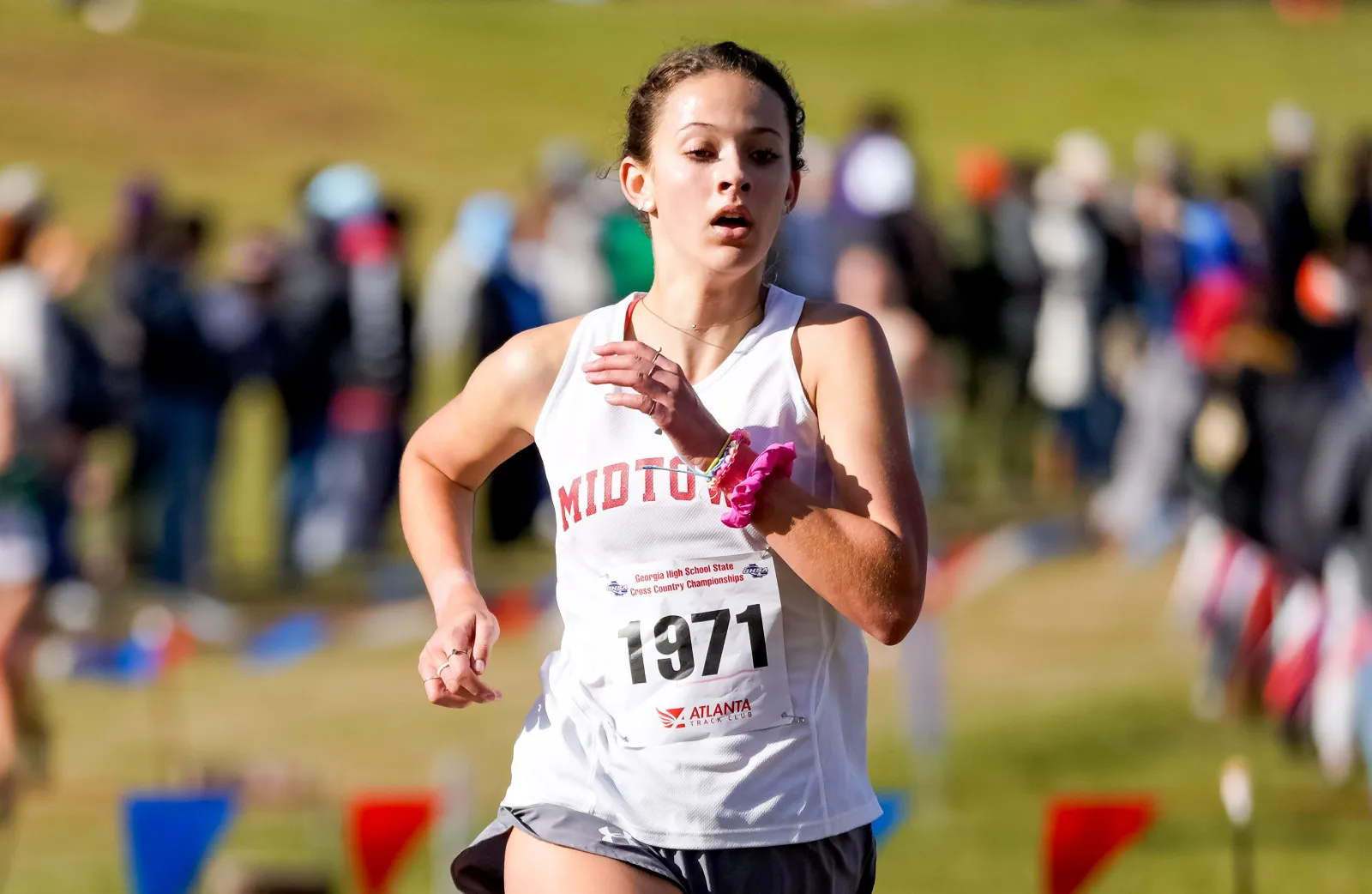 Midtown High School
Midtown High School also had a stellar season with their girls team winning its sixth consecutive APS Cross Country Championship title at Grant Park on October 2, placing four runners in the top five and six in the top ten. Midtown's girls team went on to place third at the State Championships (5A) with junior Jamie Marlowe leading the team with a fourth place finish in 19:18.30. Marlowe's personal best of 18:31.91, which she ran to win the 6-AAAAA Region Championships, currently ranks 10th within the state and helped her in also being selected to the 2021 POWERADE All-Metro Cross Country Team. Freshman Cate Barton was also a big point scorer for Midtown and took part in their State Championship race's first close battle to the finish. Barton picked up speed while rounding the final turn of the course and closed in fast on senior Rylee Evans of Woodland High School. Evans managed to react fast enough and hold off Barton, finishing just two tenths of a second ahead of her with 20:39.74.
Seniors William Palmer and Everett Schroeder had finished first among Midtown runners during different races this season. During the APS City Championships, they led Midtown to finish second behind Maynard Jackson High School with Palmer finishing second and Schroeder in fourth. The two went on to help Midtown secure a solid eighth place finish at the State Championships. This time Schroeder would be Midtown's top runner, finishing 13th in 17:08.46 with Palmer crossing the line in 26th.
"The state meet was a perfect confluence of healthy runners, good weather, good training during the last month and using some relaxation techniques we had worked on," said longtime Midtown cross country head coach Jeff Cramer. "Our six and seven runners ran exceptionally well compared to all the teams in the race. We teach pack running in practice and the 2-5 girls were within sight of each other throughout the championship race. No one will graduate this year, so we hope to keep the team together for one more season."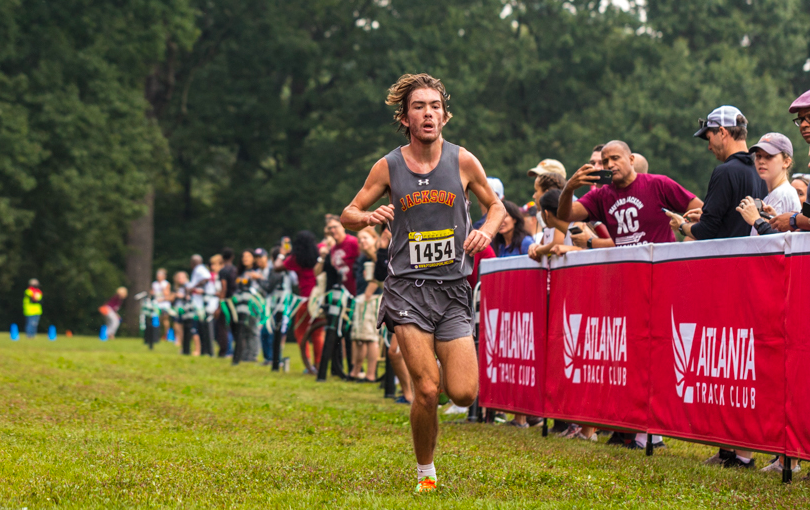 Maynard Jackson High School
Senior Ethan Crosby was undefeated during each of the four APS series meets this season. This year's APS series took place at Grant Park as well as historic Cheney Stadium for the first time in its decades long history. Crosby won each APS series race by a large margin and even dipped under 18 minutes to win the APS City Championships, which only 12 athletes have managed to accomplish on the notoriously challenging Grant Park course. Crosby went on to finish a solid 36th at the State Championships (5A), running hard to the finish line in a pack of nine runners.
Senior Meg Frederick and freshman Alexia Watts were the Maynard Jackson girl's teams top runners throughout the season. The two finished third and sixth during the APS City Championships, positioning Maynard Jackson to take home the second place team trophy. During the State Championships, Frederick and Watts dug deep to finish 37th and 49th among more than 200 runners and 31 teams.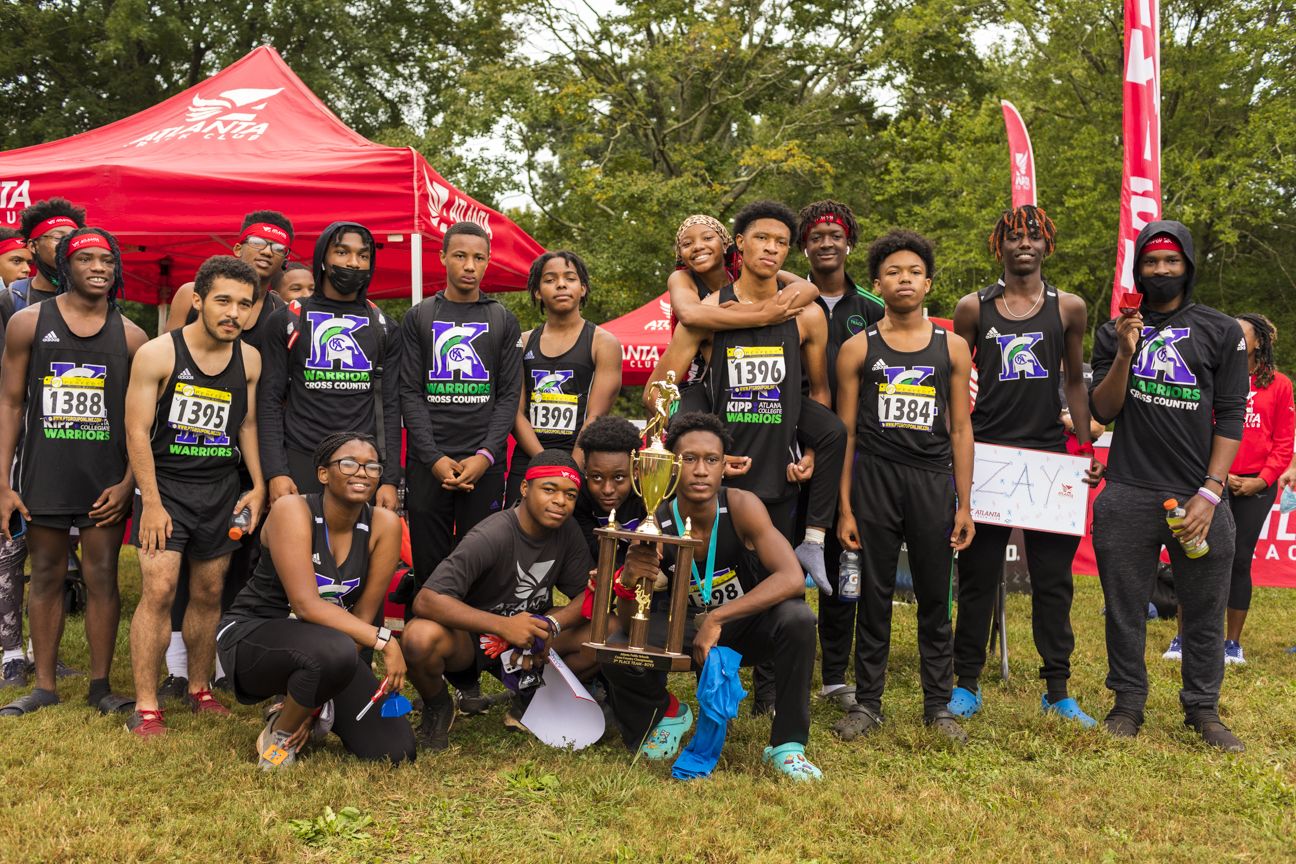 KIPP Atlanta Collegiate High School
Despite having to miss over two weeks of team practices and competitions due to COVID-19 related concerns this season, the KIPP Atlanta Collegiate boys team achieved a third place finish at the APS City Championships. Senior Tyler Thomas was KIPP Atlanta Collegiate's team leader throughout the season, placing 10th at the APS City Championships.
"For our boys team, a big highlight was placing third at the APS Championships," said Jerry Kosoff, KIPP Atlanta Collegiate Head Coach. "We were able to see the tangible impacts of our training that day - nearly all of our runners ran their lifetime best at Grant Park, and some improved their time by several minutes. Both our girls and boys teams also advanced to the AA state championships for the 6th consecutive season, a streak we hope to continue for years to come."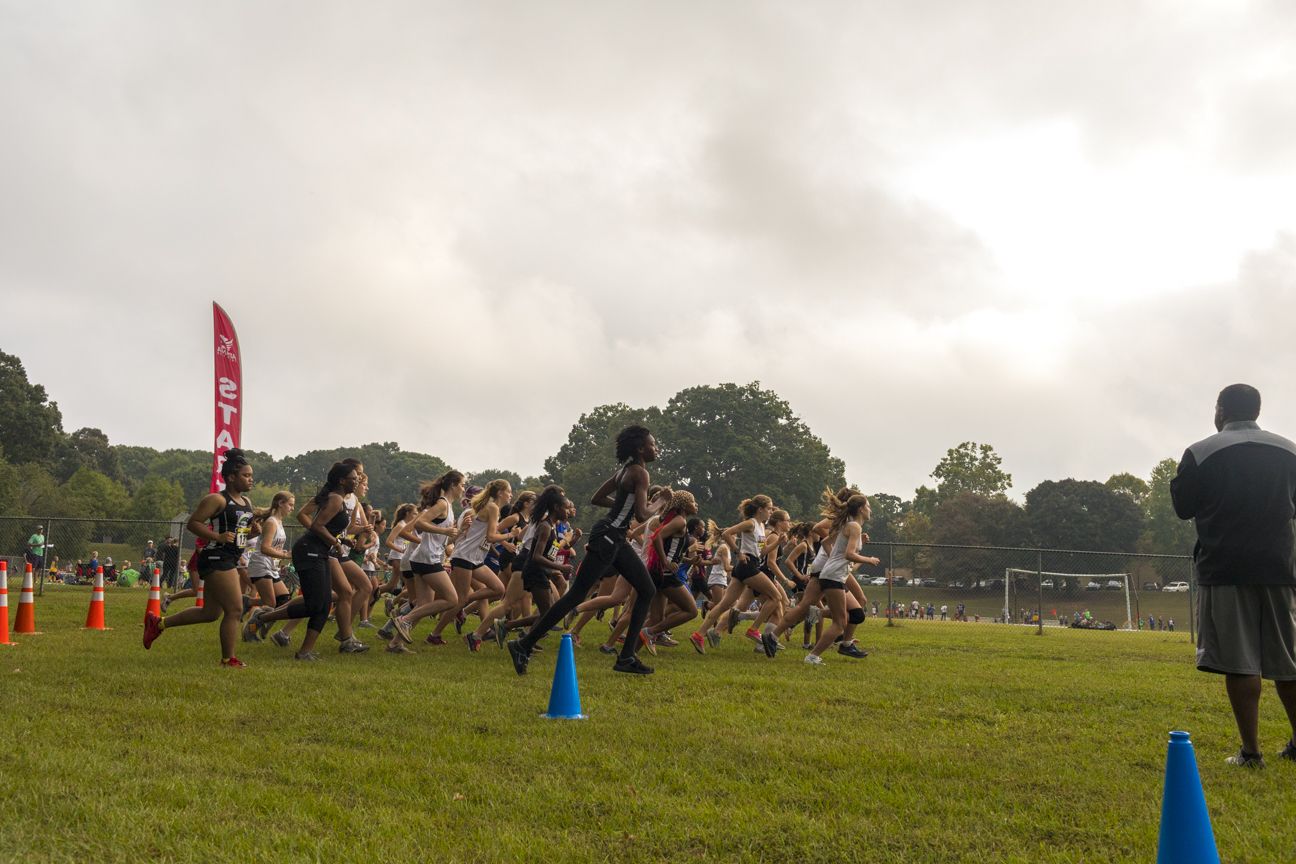 Carver High School
Carver High School was also negatively impacted by COVID-19, having to delay the start of their cross country season by several weeks. Still, their girls team found success in finishing 3rd at their Region Championship and qualifying for the State Championship (3A). Sophomore Zariyah Jones led the small, yet growing team during the season and looks to be a promising top contender for next season's APS series meets.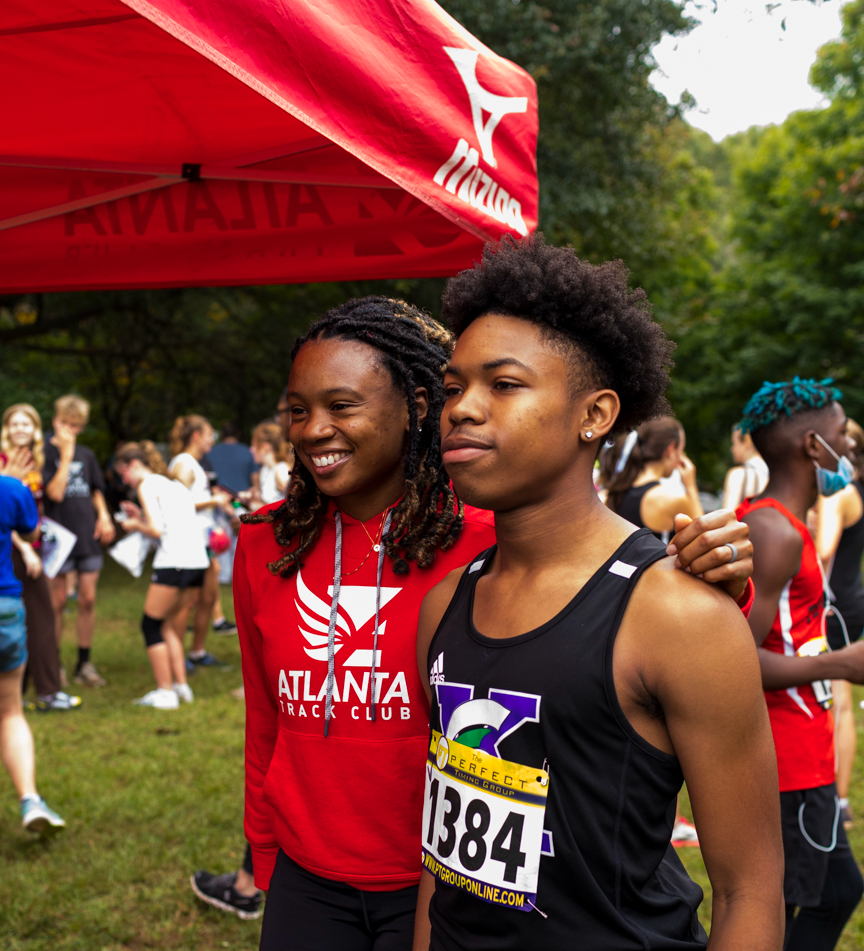 About the Atlanta Track Club & Atlanta Public Schools Partnership
Since 2018, Atlanta Track Club has partnered with APS to support the district's cross country and track and field programs through initiatives aimed at improving performance, generating excitement and building community. Since the beginning of the partnership, Atlanta Track Club has supported APS's cross country meets with timing, announcing, awards and festivities to enhance the meet experience for athletes and coaches. Over $40,000 worth of equipment and grant funding has been distributed to the district assisting with meet entry fees, training and competition equipment, and coaches' professional development such as USATF coaching certifications. Through these and several other efforts, Atlanta Track Club empowers the district with the tools and knowledge necessary to motivate, inspire and engage the next generation of athletes for long-term success.