ATLANTA - April 21, 2022 - Atlanta Track Club added two new members to its leadership team today when it announced the promotion of two veteran Club employees.
Jennie Coakley will serve as the Club's Director of Events overseeing a portfolio of more than 25 road races, marathons, and cross country and track and field events. In her new role, Coakley will also act as race director for the Publix Atlanta Marathon, Half Marathon and 5K. Coakley began her career at Atlanta Track Club in 2013 and since 2015, has served as an event manager overseeing race operations at some of the Club's largest events including the Publix Atlanta Marathon. Coakley has also served as finish line director at the Atlanta Journal-Constitution Peachtree Road Race.

"This is is a very exciting time for Atlanta Track Club as we continue to identify the best ways in which we can grow and support Running City USA." said Coakley. "I am humbled to step into the leadership role at an organization known for its consistent execution of world-class running and walking events."

Prior to joining the Club, Coakley worked for U.S. Road Sports on the event then known as the Georgia Marathon.
Atlanta Track Club's newly formed Operations and Administration Department will be led by Natalie Cabañas. Cabañas will oversee the Club's day-to-day office operations including its registration and CRM platform, volunteer services, customer success as well as all sustainability initiatives. Cabañas joined Atlanta Track Club in 2017 as an event marketing manager. In that role, she has been responsible for the marketing and promotion of the Atlanta-Journal Constitution Peachtree Road Race, driving record lottery registration interest. Cabañas has also led the Club's efforts to grow other offerings including the PNC Atlanta 10 Miler & 5K and the Invesco QQQ Thanksgiving Day Half Marathon as well as the Club's membership which reached more than 30,000 runners and walkers under her direction.

"Over the past six years, Atlanta Track Club has given me many unique opportunities to learn and grow, but also to touch the lives of thousands of runners and walkers," said Cabañas. "As a team, we made it through the pandemic finding innovative ways to continue to offer programs and events. I'm thrilled to now be a part of the leadership team that serves our members and works to fulfill our mission as we show the world why Atlanta is Running City USA."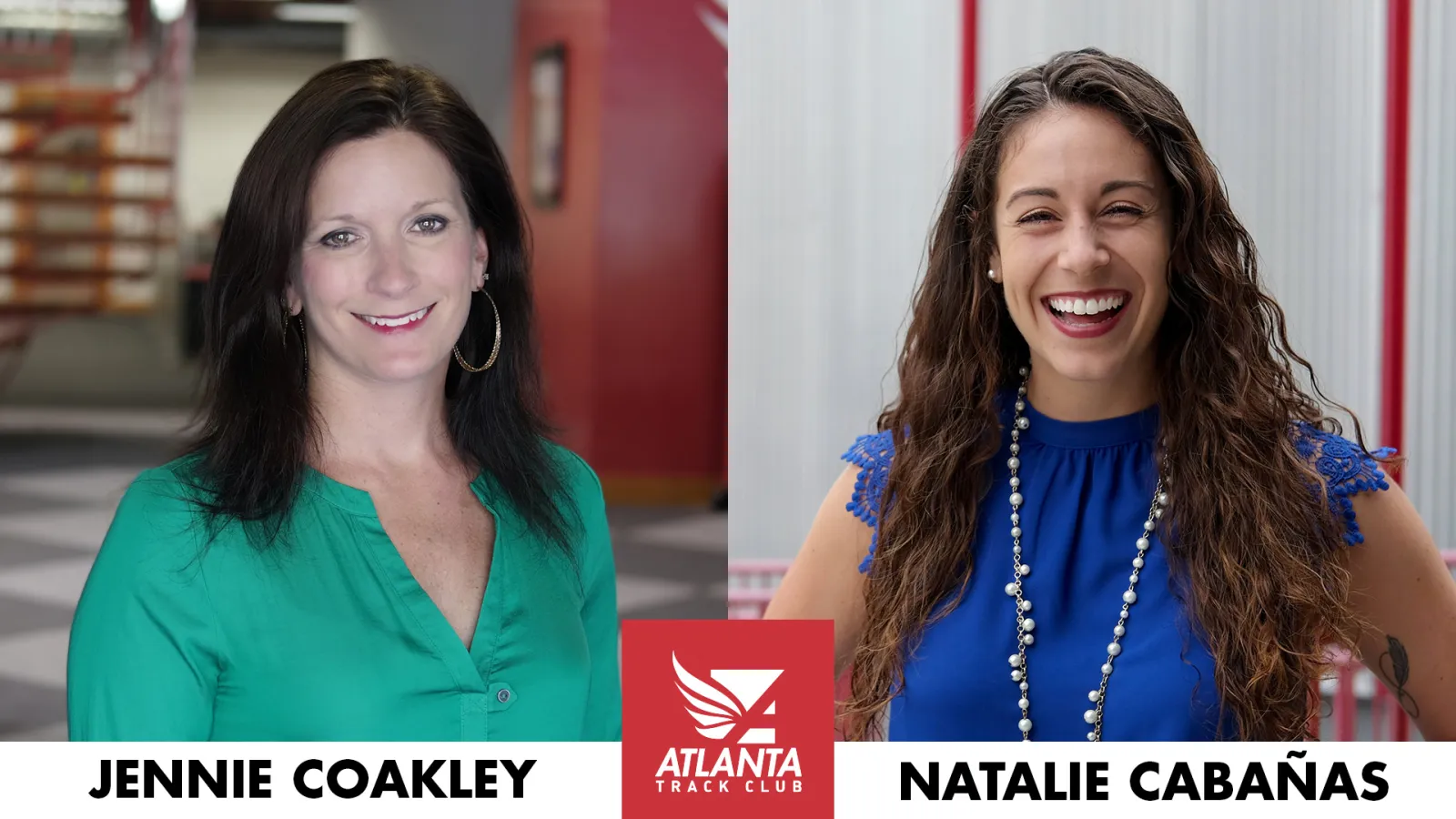 Prior to joining the team at Atlanta Track Club Cabañas served in fan experience for the Atlanta Hawks as well as in communications for several Atlanta-area nonprofits.
"Natalie and Jennie have been integral to the successes of Atlanta Track Club," said Rich Kenah, the Club's CEO. "They are not only great assets to this organization, they have proven themselves to be servant leaders to every runner, walker and volunteer in Running City USA."

Coakley will step into her role as Director of Events immediately. Cabañas will assume her position as Director of Operations and Administration following the completion of the Atlanta Journal-Constitution Peachtree Road Race on July 4.