ATLANTA - February 1, 2023 -- In an effort to ensure track and field, road racing and cross country are free and accessible to fans and easily discoverable by potential new fans, Atlanta Track Club announced it will begin producing its own broadcasts in 2023. The first broadcast will be the 2023 Publix Atlanta Half Marathon on Sunday, February 26.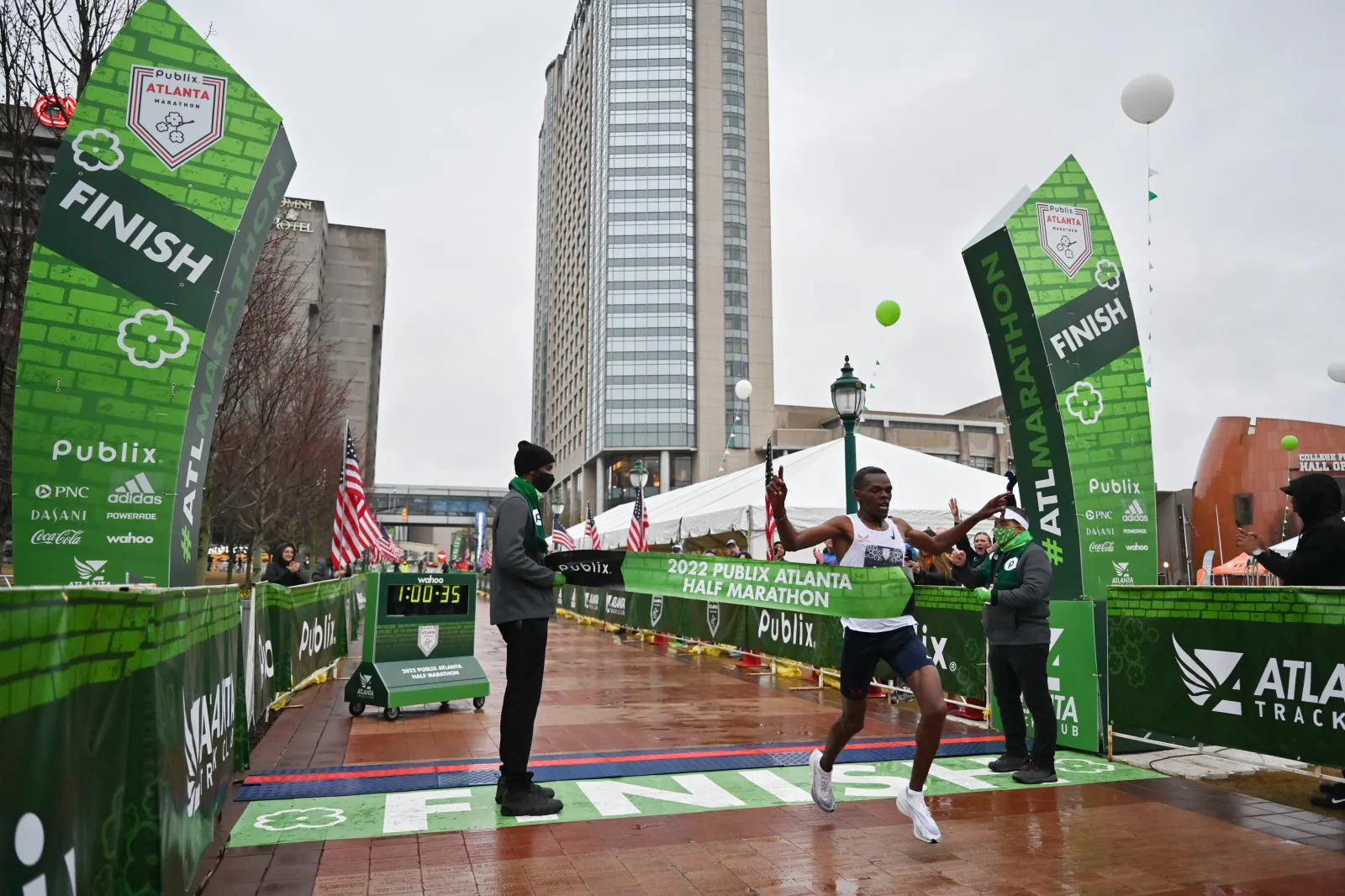 The Club has entered into a multi-year agreement with Kansas City-based LTN Global Communications, The Club has entered into a multi-year agreement with LTN, a leading media technology company, to provide all broadcast infrastructure. The Club will produce all content, secure talent and stream the broadcasts to its social media channels including YouTube and Facebook Live. The streams will be free and globally accessible. Following the Publix Atlanta Half Marathon, the Club will stream the inaugural adidas Atlanta City Games in partnership with Global Athletics and Marketing, Inc. and adidas. It will also produce the broadcast for the 54th Running of the Atlanta Journal-Constitution Peachtree Road Race. Atlanta Track Club plans to add additional broadcasts including webcasts of its high school Wingfoot Night of Champions and Wingfoot Cross Country events in the near future
"Accessibility is part of Atlanta Track Club's mission," said Atlanta Track Club CEO Rich Kenah. "And that includes finding new ways to deliver the Track Club's version of the sport to new fans and participants." ."
The Publix Atlanta Half Marathon is growing into one of the premier half marathons for the best distance runners in the world. In 2022, Nicholas Kosimbei (1:00:36) and Dorcas Tuitoek (1:08:22) recorded the fastest times ever run for a half marathon in the state of Georgia. Chris Chavez and Carrie Tollefson will provide the call for the 2023 race which will have cameras on the lead men's and women's packs. Alison Feller will serve as the start and finish line reporter.
Full elite fields for the Publix Atlanta Half Marathon will be released later this month. Details on the broadcast for the adidas Atlanta City Games and the Atlanta Journal-Constitution Peachtree Road Race will be announced in March.