We celebrate all things youth 365 days a year but in August, it's time to educate and spread awareness as we look to the future of Running City USA.
Atlanta Track Club has been celebrating its inaugural Youth Month this August. Over the years, the number of things to celebrate has grown exponentially - from Kilometer Kids and the Youth Team to Peachtree Junior to community partnerships such as the one with Atlanta Public Schools.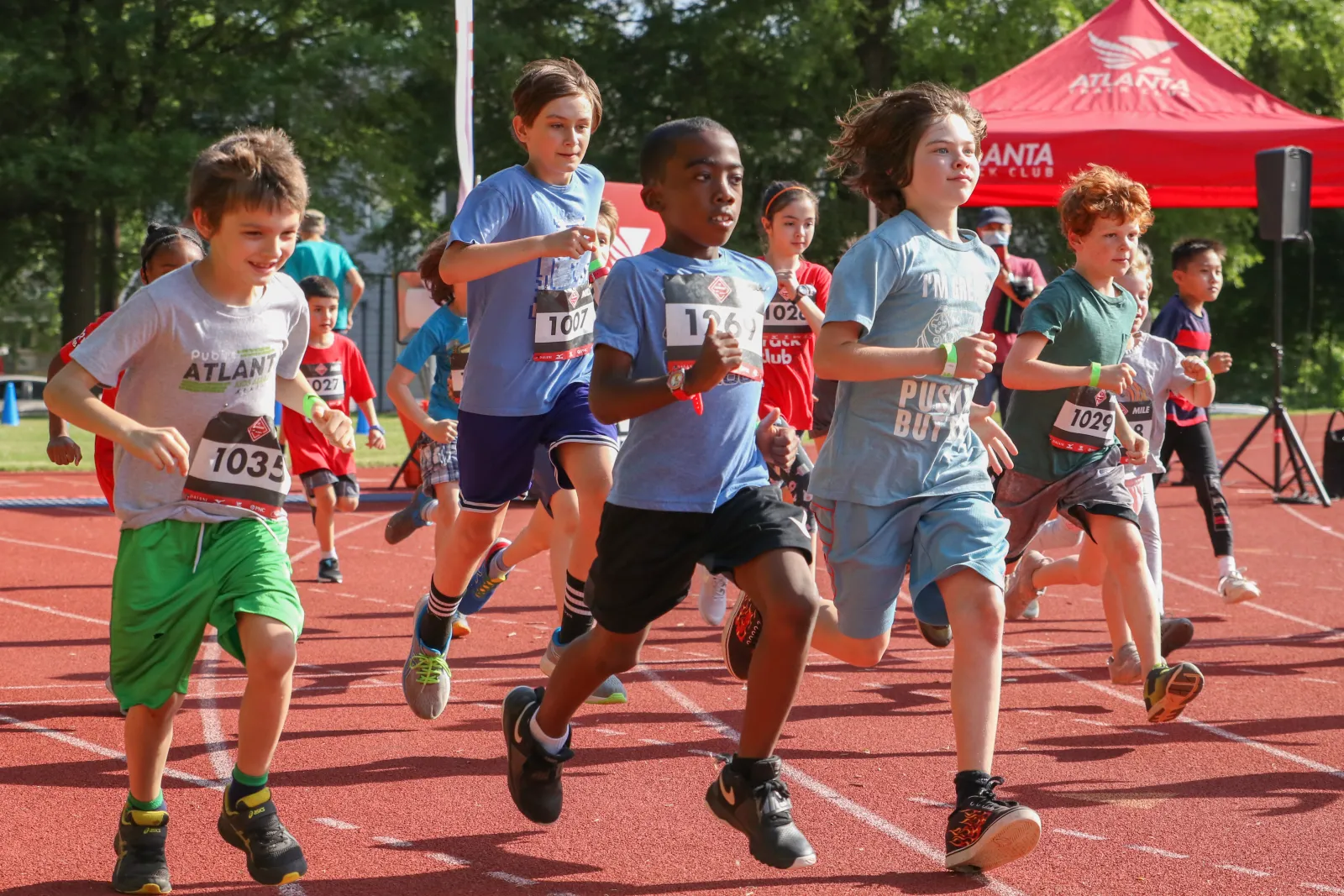 "As someone who participated in Atlanta Track Club youth events back in the day, I love seeing youth stories highlighted and hearing about how others have been impacted by the sport, running their first race, or reaching a new goal. We created Youth Month to celebrate all of our young walkers and runners in the hopes of continuing to inspire the future of Running City USA." - Madison Hafitz, Kilometer Kids & Youth Running Program Manager
The first youth event, in 1964, was actually not a race at all: It was a high school awards banquet. Today, that tradition continues with the Powerade All-Metro Awards Banquets, which honor over 85 metro-Atlanta athletes and coaches each year for outstanding accomplishments during both the cross country and track and field seasons.

While All-Metro honorees comprise a small and exclusive list, the opposite is true for the historic All Comers Meets. As the name implies, these spring track meets - which began in 1973 - have been free for all to come and try out an event, and it was at All Comers where the Club's first youth races were held.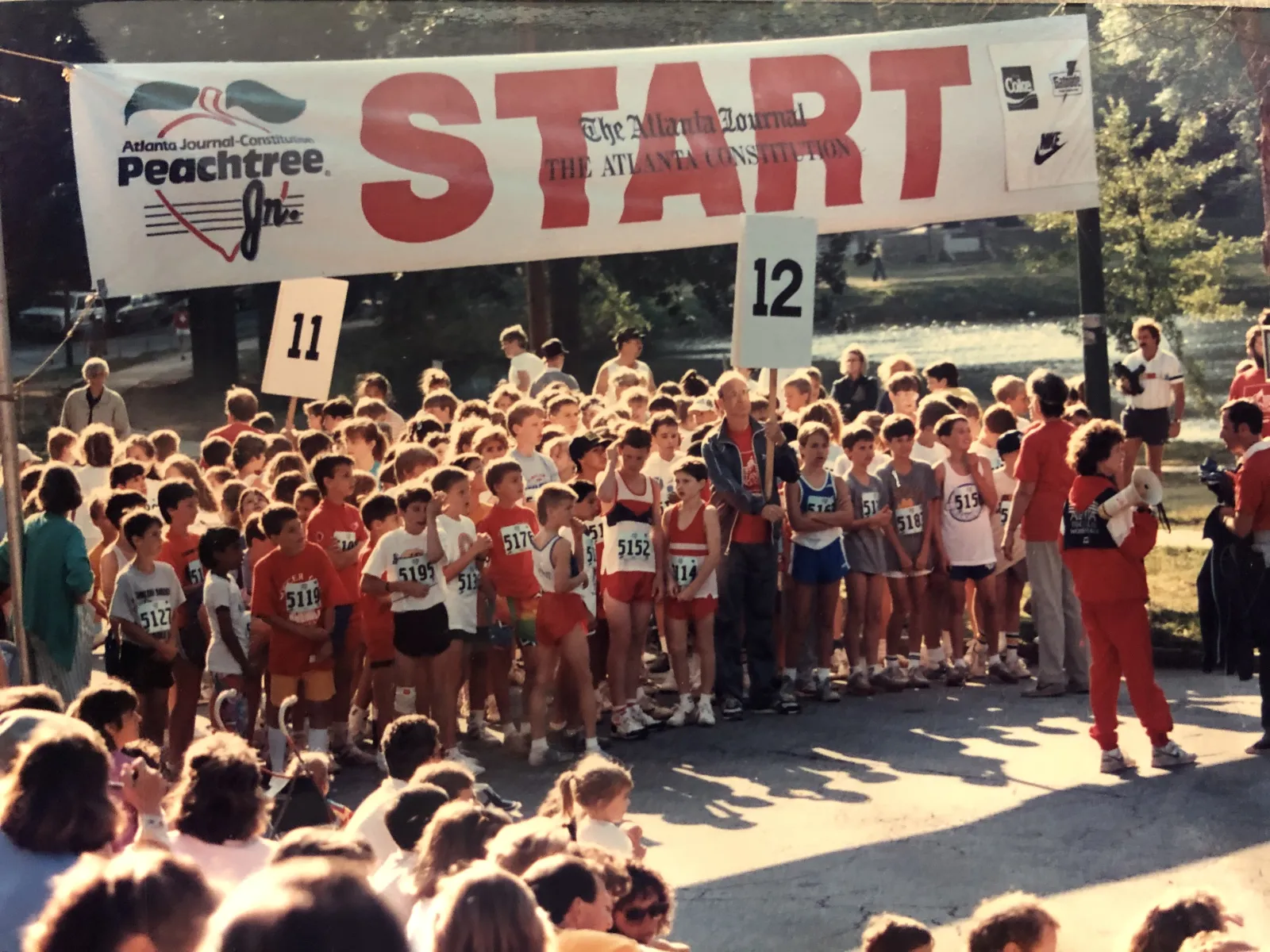 Then came Peachtree Junior, which was launched in 1987 after then-race director Julia Emmons learned that young children running the adult Peachtree were struggling in the sea of adults, while adults had to dodge the youngsters. "Peachtree is to be a joyous event; it wasn't for most of these kids," Emmons wrote in Wingfoot magazine in announcing the inaugural Peachtree Junior, a 3K for children 8-12. (Most other Atlanta Track Club races have a separate youth component, as well.)

This year, Peachtree Junior featured a Dash for children 6 and younger and a Mile for youth ages 6-14 the day before the Atlanta Journal-Constitution Peachtree Road Race, with the milers crossing the traditional Peachtree finish line at Piedmont Park.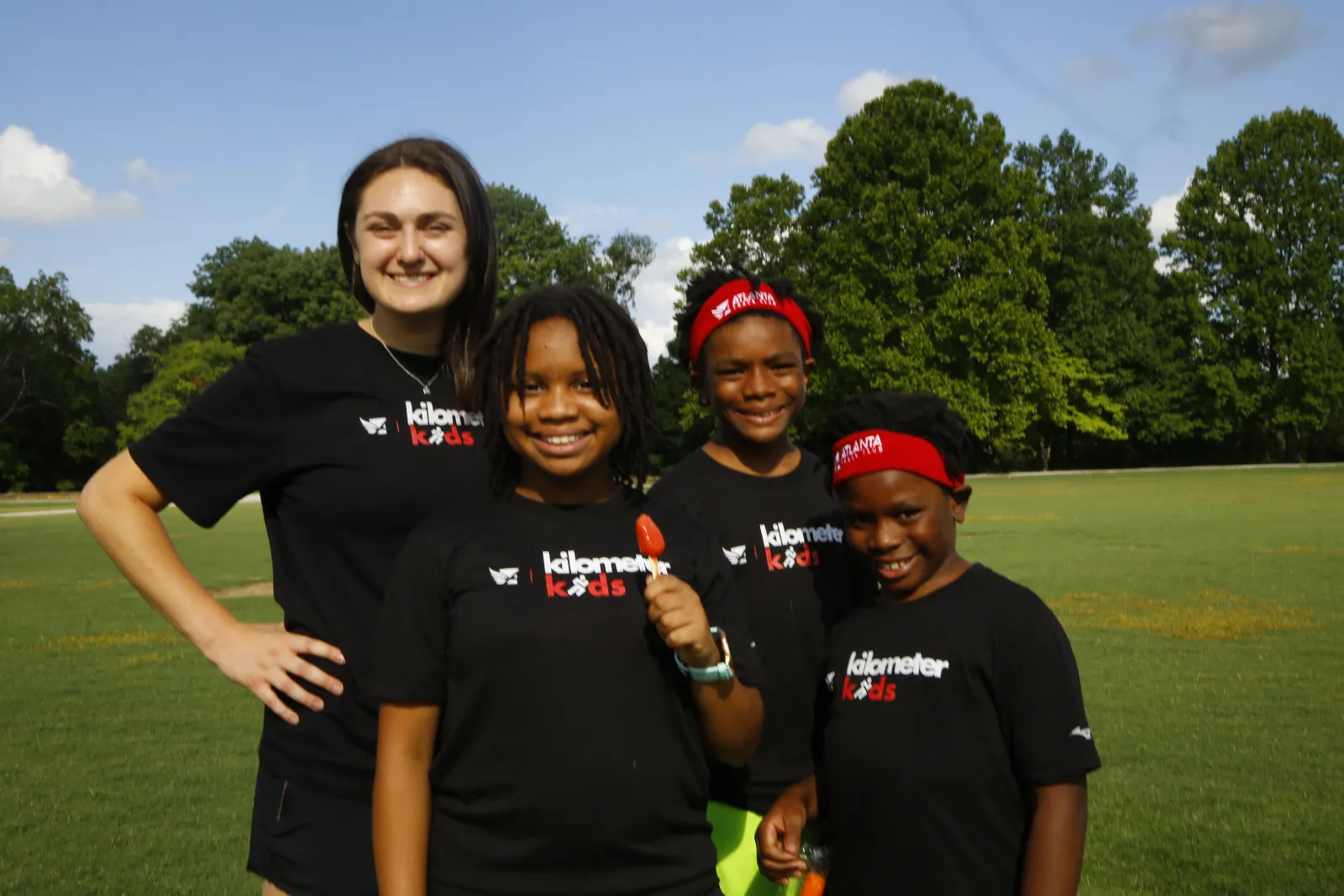 In 2007, Kilometer Kids connected the dots between the Club and the community when Atlanta Track Club board member Sherman Wade was inspired by the Atlanta Falcons Youth Foundation's funding of fitness-based programming to help eliminate childhood obesity. Wade and other board members prompted the hiring of Tina Klein as Director of Community Outreach, and Kilometer Kids - with one practice site and 35 kids, teaching kids about track and field - was born. The program has since expanded to focus on teaching kids about goal-setting, healthy habits, community building and respect through the sport of running. Since the program's inception, over 40,000 kids have participated.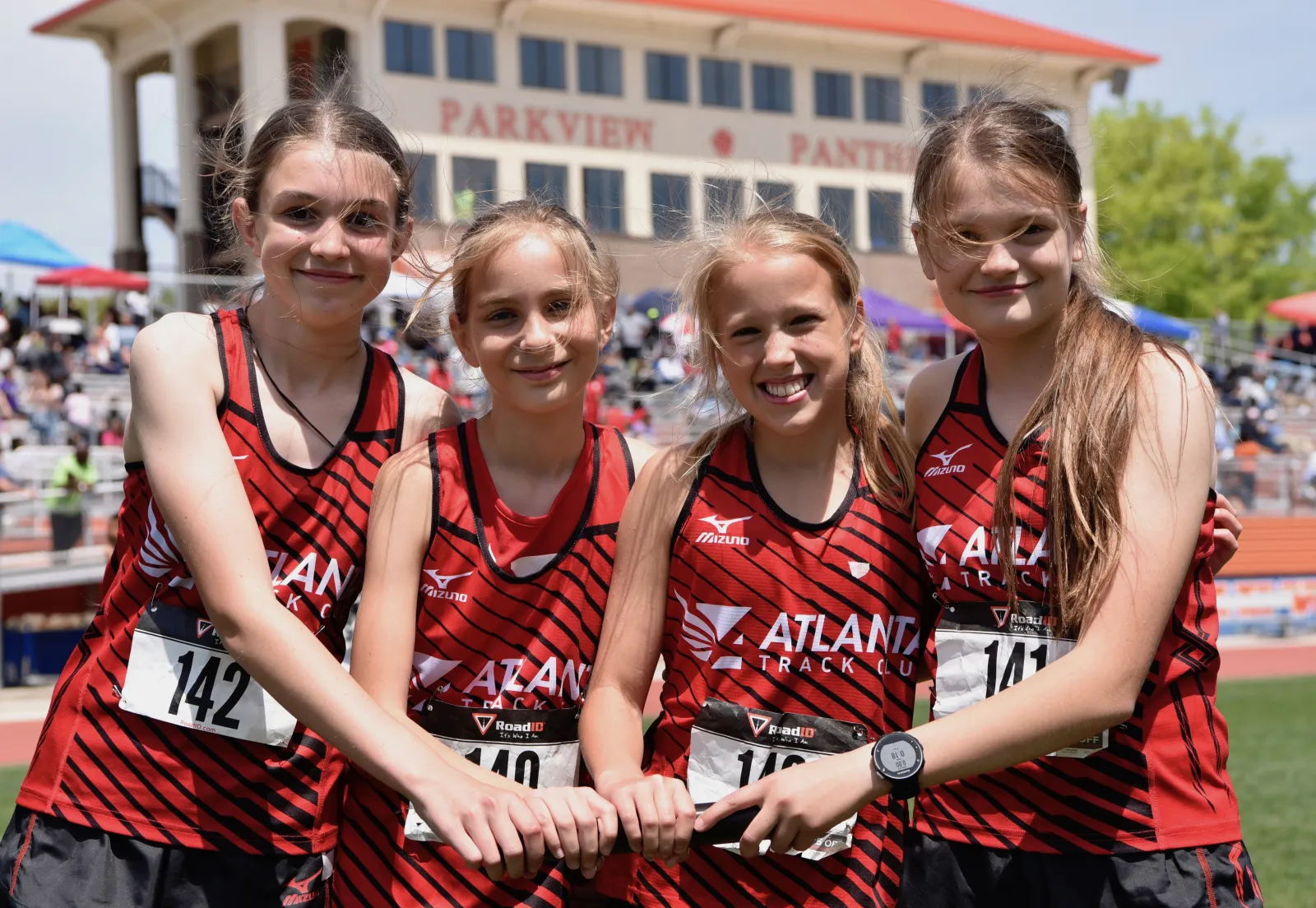 The next challenge was to test out how well these new skills would hold up as the children advanced through the sport. Taking youth programming to a competitive level, the Atlanta Track Club Youth Team was formed in 2017. The team's first coaches were Andrew Begley and Patrick Peterson. (Begley remains at the Club as a coach of elite runners, while Peterson has retired as a runner on the Elite team and is now an assistant coach at the University of Connecticut.) Focused on kids in grades 4-8, the team's goals are geared toward long-term development and growth. In addition to track and cross county skills, the program also encourages Youth Team members to learn about sportsmanship, health and wellness and goal-setting - skills and knowledge that will aid them throughout their lives.

In just its first year, the Boys team won both the Battle of Atlanta and the Wingfoot XC Classic championships. Since then, the team has expanded to almost 100 members.

Lena Castro, a current member of the Track & Field Youth Team, said: "I've grown significantly since my first practice with the team. I can remember when we first practiced I could barely move the next day, and now I feel like I've grown so much stronger because of the team and I'm just having fun!"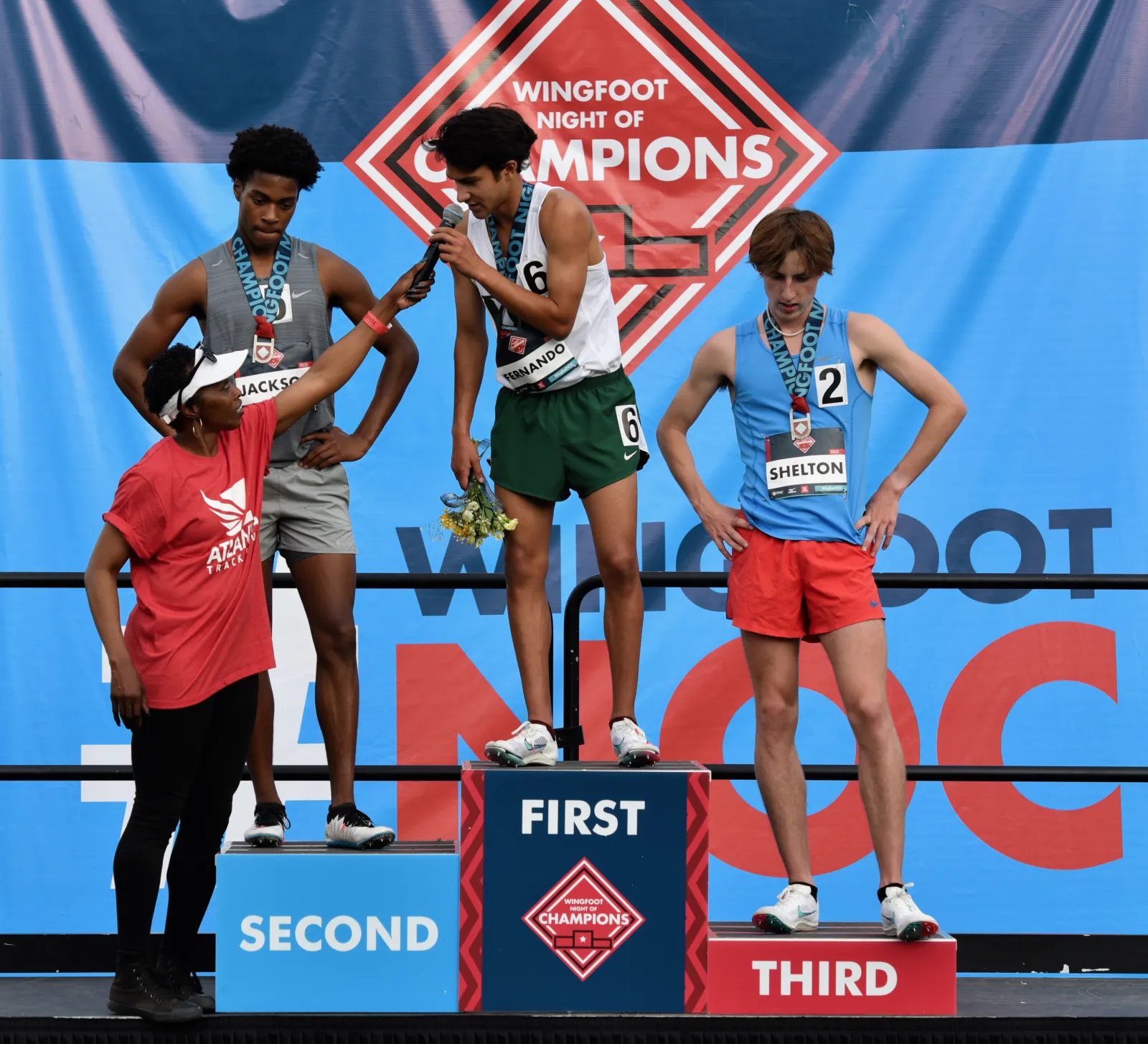 The most-recent addition to the Club's youth programming began just this May with a new meet, under the lights and organized in partnership with high school track and field coaches from across the state, in which Georgia high school stars were given the opportunity to vie for the title of All-State Champion.

"The inaugural Wingfoot Night of Champions is the latest addition to our youth and high school programming, but it certainly won't be the last," said Rich Kenah, executive director of Atlanta Track Club. "August may be Youth Month, but our commitment to the health and fitness of the next generation is a bedrock of the Club's mission all year, every year - plus, it's fun to see young people with the smile of success on their faces."
It's incredible to see the growth in each of these programs and beyond. From the first Peachtree Junior in 1987 to the first Wingfoot Night of Champions Track & Field Meet in 2021, Atlanta kids are here to run! Looking back to the history of these programs shines light on the people who have been involved in their creation and evolution. It also reminds current and future generations of the work it takes to engage the Atlanta community in working towards a healthy lifestyle. Follow along with Youth Month, to see how you can get involved by registering your child, volunteering or donating to help others!
Here's a full breakdown of the current programs and events offered at Atlanta Track Club. Discover where your young athlete can make strides! Learn more and sign up at - atlantatrackclub.org/youth