ATLANTA -- February 27, 2022 -- A pair of history-making victories brightened a drizzly Sunday morning as the male and female winners of the Publix Atlanta Marathon both ran the fastest-ever half marathons on Georgia soil.
Breaking the state and course records for 13.1 miles were Kenyans Nicholas Kosimbei and Dorcas Tuitoek, who were both making rare visits to the U.S. Kosimbei - in his first road race in this country after two appearances on the track - broke the tape and dominated his rivals in 1:00:36 to smash the previous Georgia mark of 1:03:59. Tuitoek won in 1:08:22, edging the record of 1:08:29 set here last year by Molly Seidel, who went on to win a bronze medal in the Olympic Games marathon.
Also bettering the men's mark - but trailing Kosimbei by more than two minutes - were runners-up Raymond Magut (1:02:40) and Geoffrey Koech (1:03:13) to round out the top three. Fellow Kenyan Mike Cheshire, in fourth, ran 1:03:38 to also slip under the old record.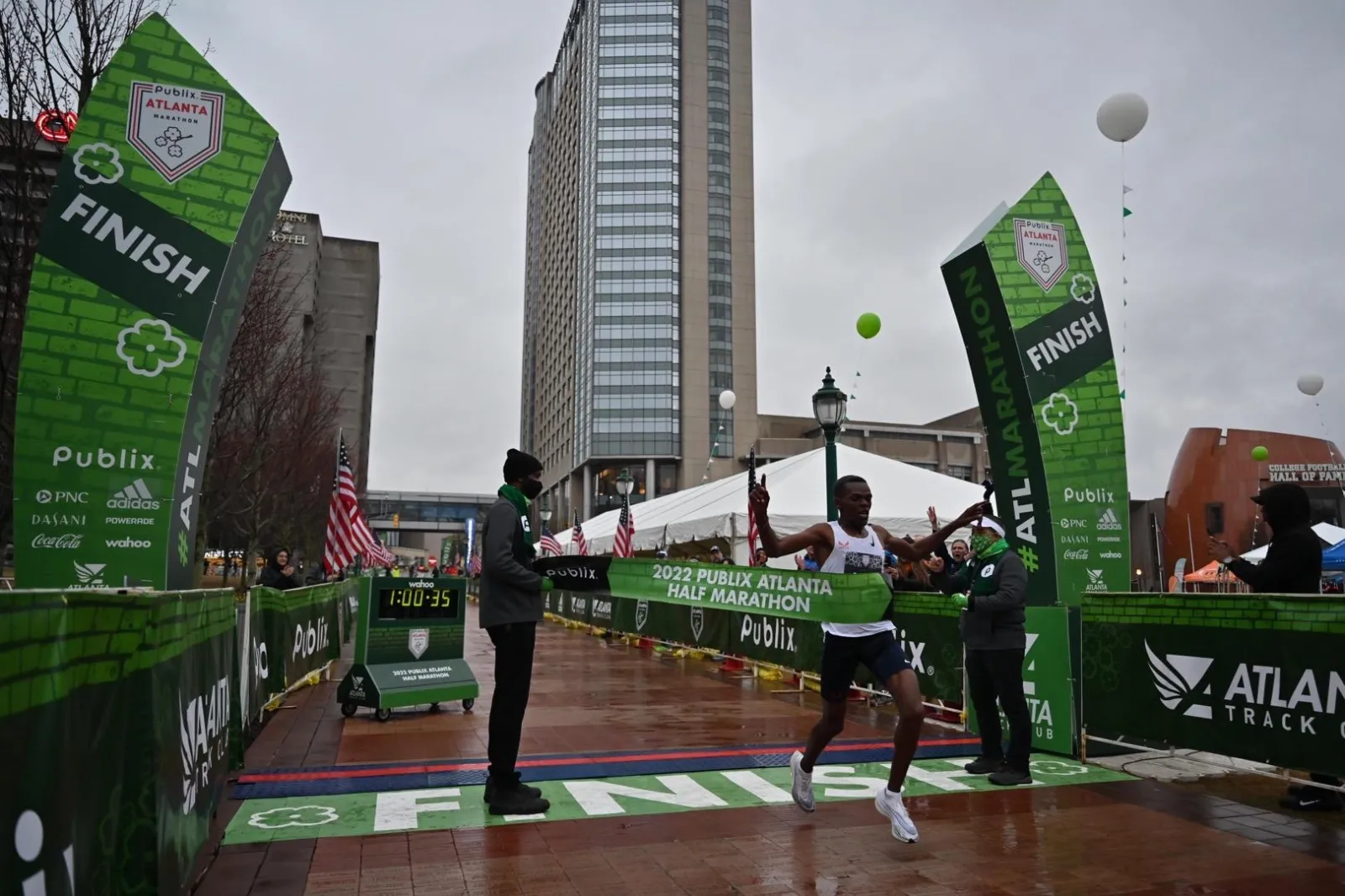 Kosimbei, 25, said his strategy had been to break away early and he did exactly that, going through 10K in 28:42, already almost 30 seconds in front of Magut and Koech.
"I was expecting to break the course record," he declared after the finish.
Finishing as the top American man, sixth overall, was a familiar face: Matt McDonald, now running for the Boston Athletic Association who previously competed for Atlanta Track Club.
"It's fun to run by so many of my old spots," said McDonald, who finished in 1:05:32. "Almost every mile, I had some memory of some good time in that neighborhood, whether it was Georgia Tech where I did my Ph.D. or Piedmont Park where I did all my workouts."
In the women's race, the 24-year-old Tuitoek also took command early, building a gap of 22 seconds over Mary Munanu by 10K. Munanu would go on to finish in 1:10:00, with Kenyan countrywoman Viola Cheptoo third in 1:10:47.
Tuitoek, running only her second race in the U.S., called it "a great day. I prepared well to run the hills."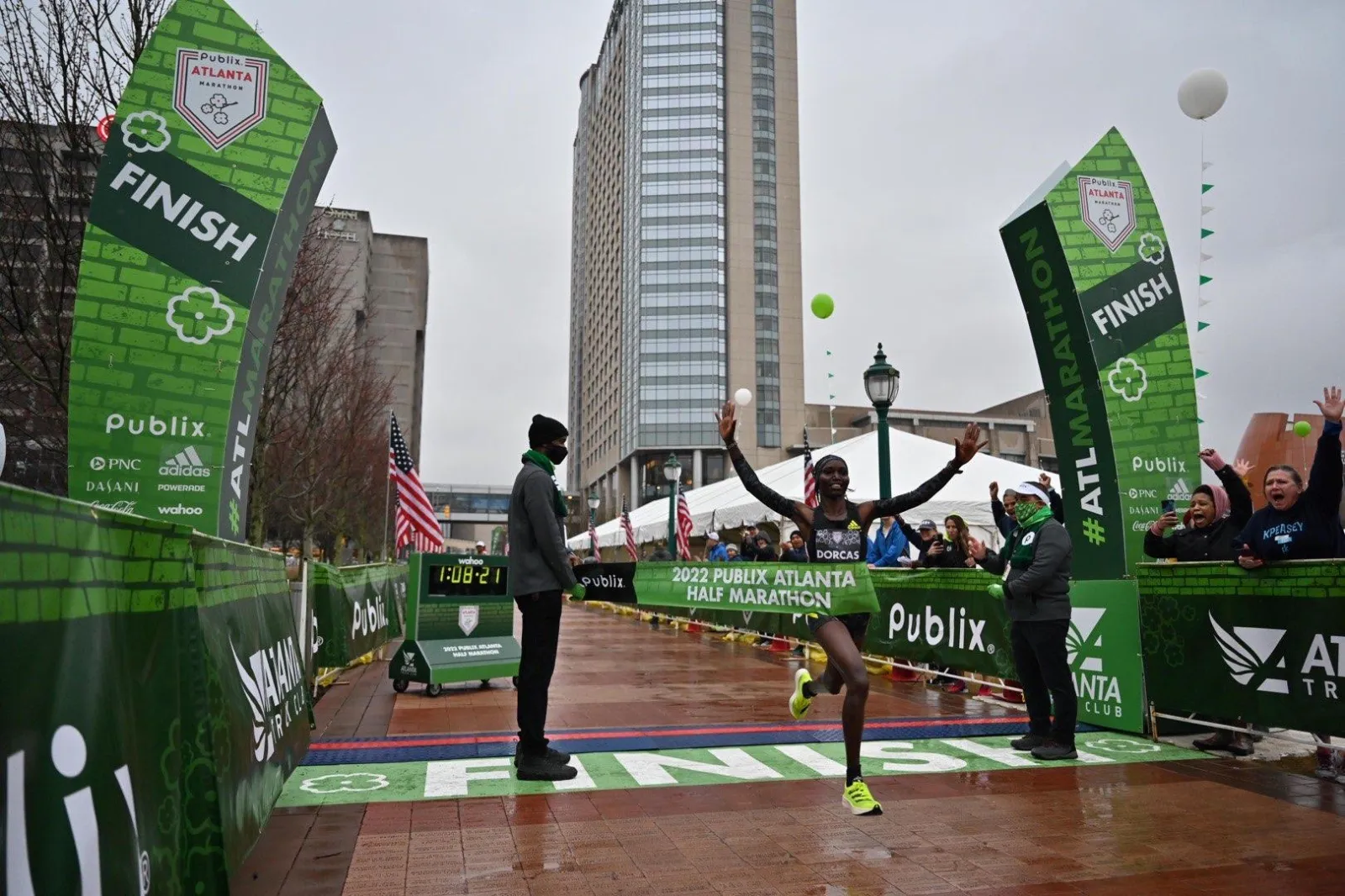 Top American woman was Dakotah Lindwurm of Eagan, Minnesota, finishing fourth overall. She, too, was making a return of sorts to Atlanta, after competing in the U.S. Olympic Team Trials - Marathon.
"It didn't disappoint, that's for sure," she said. "It's still as hilly as I remember it."
Atlanta Track Club, the race organizer, offered a prize purse of $17,000 for the half marathon, with an added bonus of $2,500 for breaking the Georgia state record.