ATLANTA - May 24, 2022 - A record-setting season will be celebrated at the annual Powerade All-Metro High School Track & Field Banquet in Atlanta next month. Today, Atlanta Track Club announced the list of honorees which include some of the best performers in Georgia history and in the United States this year.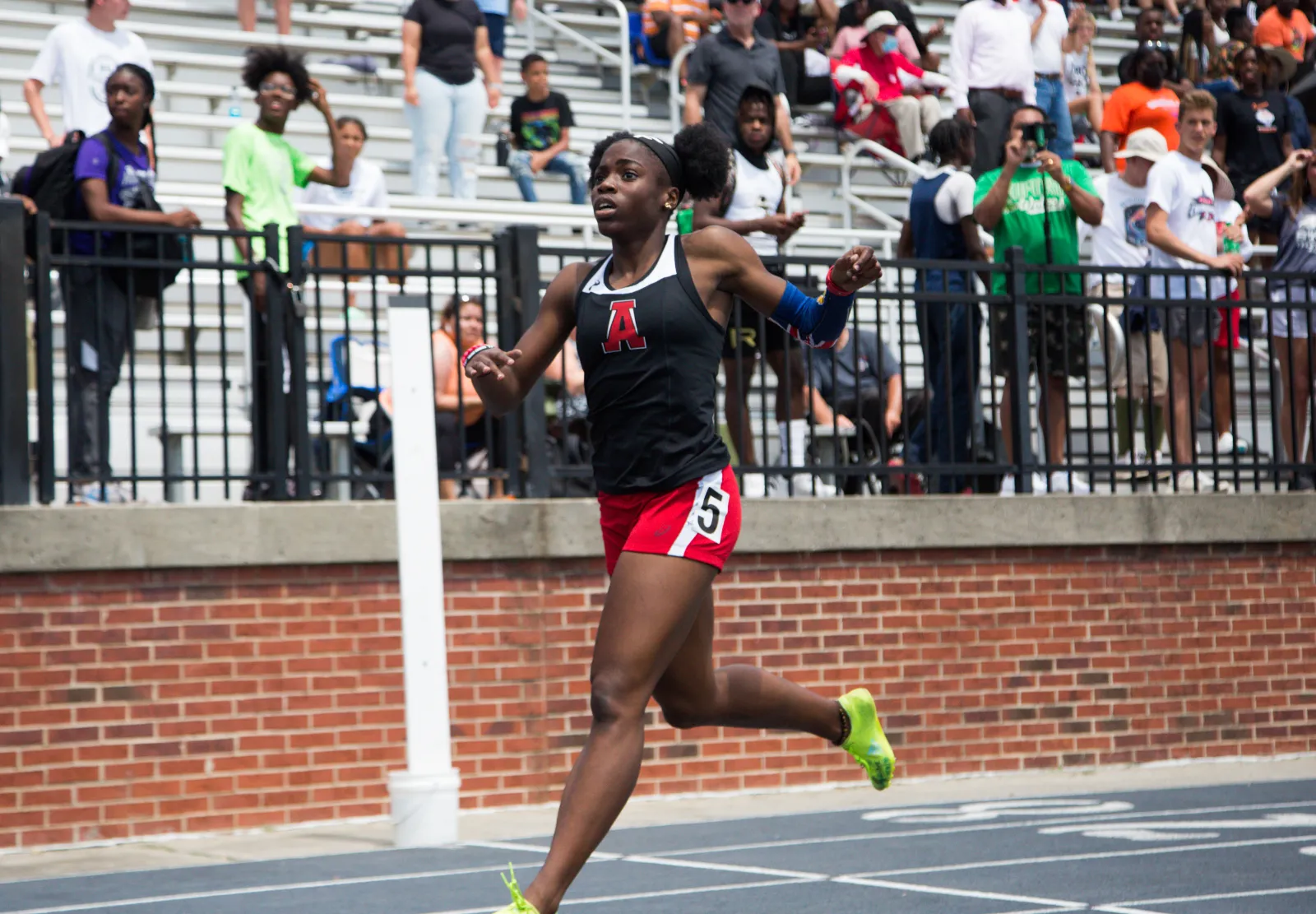 Among the winners that will be formally recognized on June 8 at the banquet in Midtown Atlanta is Alexander sophomore Adeajah Hodge. Hodge is honored in four categories - 100m, 200m, 400m and long jump - the first for any athlete in the event's 58-year history. The rising junior's personal bests put her on Georgia's all-time top 10 list in all four events. Hodge is also ranked in the top 10 in the nation this season in the 100m, 400m and long jump. Alexander's girls 4x200m relay team will also receive All-Metro honors in that category.

"My season was phenomenal," said Hodge. "It taught me patience and that anything is possible once you put your mind to it."

Two other athletes will receive multiple awards. Will Sumner, a graduating senior at Woodstock is the honoree at both the 400m and 800m. He's the top ranked 400m runner in the United States this year and holds the Georgia state record in both events. Sumner will compete at the University of Georgia in the fall. Malik Mixon, a graduating senior at Westlake High School, wins the award in both the 110m and 300m hurdles. Mixon, who will run at the University of Southern California in the fall, is ranked number one in the nation in the 300m hurdles and second on Georgia's all-time list. He's eighth in the United States in the 110m hurdles in 2022 and ninth in Georgia history.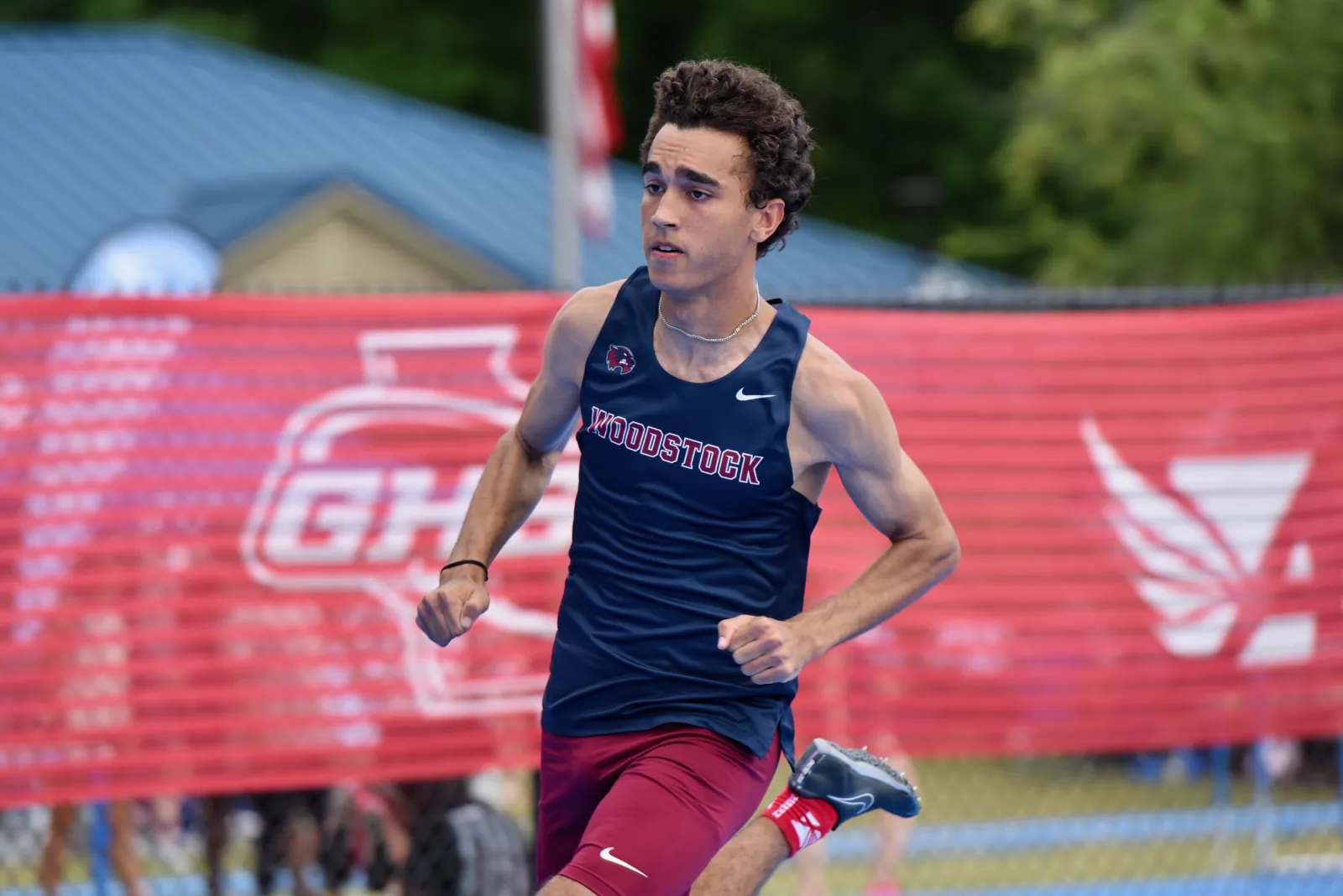 Voting is open now for the Most Outstanding Athlete Awards. The final awards of the night will go to the top boy and girl athletes both on the track and in the field events. Each winner receives a $1,500 scholarship. Athletes are selected by coaches and a vote from the general public which is happening through May 27 on 11Alive.com.


"I look forward to this event every year," said Rich Kenah, CEO of Atlanta Track Club. "After watching these athletes compete all season, it's a great opportunity to celebrate their record-breaking accomplishments at Atlanta Track Club's longest-standing tradition."

A full list of nominees is below.

The winners of the Patty Foell and Hawthorne Wesley Scholarships will also be announced at the banquet. The $5,000 scholarships are awarded by Atlanta Track Club Foundation and Atlanta Youth Running Foundation to a boy and girl athlete in good academic standing who plan to continue competing in track and field or cross country in college. This year's finalists are:

Patty Foell Scholarship
Cara Joyce (Atlanta International School, Yale University)

Sabrina Mejia (Duluth High School, Georgia State University)
Madyson Wilson(Westlake High School, Vanderbilt University)

Hawthorne Wesley Scholarship
Daniel Blaich (Decatur High School, Rhodes College)
Dawson Livingston (Jackson High School, Berry College)
Nathan Solomon (Shiloh High School, Georgia Institute of Technology)
The Powerade All-Metro High School Track & Field Banquet will be held Wednesday, June 8 in the Stave Room in Midtown Atlanta. The event is open to honorees and their guests.

Girls Team
| | | |
| --- | --- | --- |
| | NAME | SCHOOL |
| 100m | Adaejah Hodge | Alexander High School |
| 200m | Adaejah Hodge | Alexander High School |
| 400m | Adaejah Hodge | Alexander High School |
| 800m | Kenyah Connor | Woodward Academy |
| 1600m | Lottie Chappell | North Springs High School |
| 3200m | Caroline Hood | Pace Academy |
| 100m Hurdles | Jasmine Harmon | Westlake High School |
| 300m Hurdles | Jessicka Woods | Maynard Jackson High School |
| 4x100m Relay | | Westlake High School |
| 4X200m Relay | | Alexander High School |
| 4x400m Relay | | Chattahoochee High School |
| 4x800m Relay | | Marist School |
| Long Jump | Adaejah Hodge | Alexander High School |
| Triple Jump | Kayla Pinkard | Carrollton High School |
| High Jump | Zy Thompson | Griffin High School |
| Pole Vault | Liv Bollenbacher | Cambridge High School |
| Shot Put | Imani Washington | Wesleyan School |
| Discus | Jae'l Dunn | Stockbridge High School |
Boys Team
| | | |
| --- | --- | --- |
| | NAME | SCHOOL |
| 100m | Eric Young | Allatoona High School |
| 200m | Rashun Fountain | Heritage High School |
| 400m | Will Sumner | Woodstock High School |
| 800m | Will Sumner | Woodstock High School |
| 1600m | Matthew Fernando | Westminster Schools |
| 3200m | Edward Blaha | Pace Academy |
| 110m Hurdles | Malik Mixon | Westlake High School |
| 300m Hurdles | Malik Mixon | Westlake High School |
| 4x100m Relay | | Heritage High School |
| 4X200m Relay | | Southwest Dekalb High School |
| 4x400m Relay | | Westlake High School |
| 4x800m Relay | | Woodstock High School |
| Long Jump | Amare Hall | Carrollton High School |
| Triple Jump | Joshua Smith | Landmark Christian School |
| High Jump | Ashriel Dixon | East Paulding High School |
| Pole Vault | Alon Rogow | Dunwoody High School |
| Shot Put | Josh Dare | Creekside High School |
| Discus | Seth Allen | New Manchester High School |